BHQ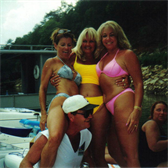 BHQ
Cuemaker, Owner at BHQ Custom Cues (Brent Hartman Custom Cues)
Cincinnati, OH United States
User Status
Offline
Last seen

4 years ago

Member for

17 years

6970 profile views
Member #581
About Me
My name is Brent Hartman, and I am from Cincinnati, OH. I am 50 years old and worked in construction as a plumber for thirty years.
The old back won't take that kind of physical work any longer, so I got into cue repair around 2003, which led to building cues.
I don't have all the goodies as far as equipment goes , yet. Points and veneers are not in any of my cues as of yet. I get a kick out of doing conversions.
I'm just an old broken down EX plumber looking for a better way to spend my day. I finally found it making sawdust and having a blast doing so.
You can look at some more of my work here: http://bhqcustomcues.sharepoint.com/Pages/default.aspx
Latest Activity by BHQ
Questions & Topics by BHQ:
Answers & Replies by BHQ: