BHQ Purpleheart Conversion Cue for Vince in Canada
---
1/30/2007 4:06:28 PM
BHQ Purpleheart Conversion Cue for Vince in Canada
This cue is for a guy up in canada that did a real nice thing for me.
I put a post on AZB about all the problems I had with motors burning up on my delta wood lathe. He volunteered an extra motor he had to me for shipping costs only. That's all he asked for, so I thought I would make him a cue instead. He said that was cool with him, so here it is.
I'll be taking it out for a test shoot tonight.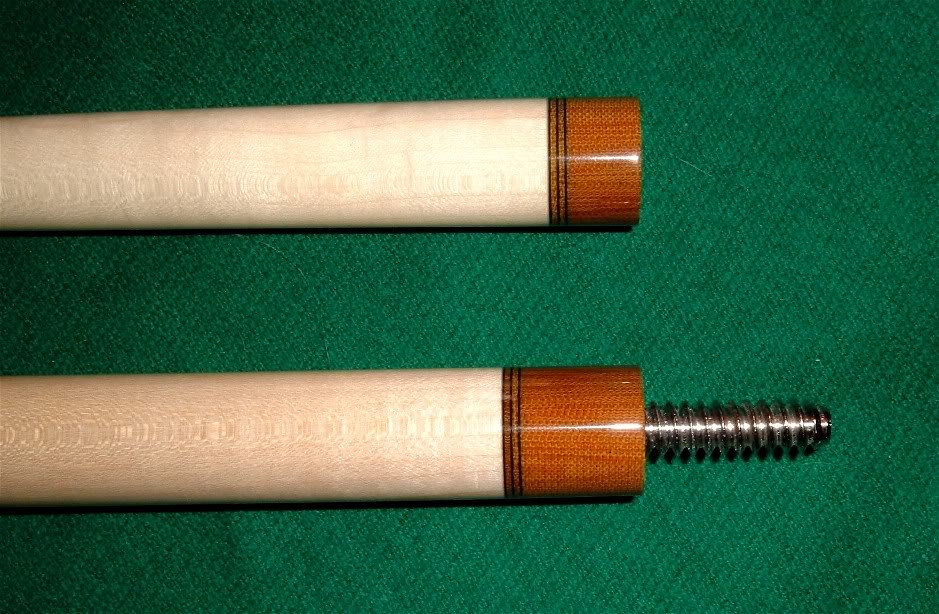 BHQ
BHQ Purpleheart Conversion Cue for Vince in Canada
Replies & Comments
---
Shorty on 1/30/2007 4:34:53 PM

Nice cue as always Brent. I love the collars. That's a nice old school look.

Nice job signing it too.
BHQ Purpleheart Conversion Cue for Vince in Canada
Title: BHQ Purpleheart Conversion Cue for Vince in Canada
Author: BHQ (Brent Hartman)
Published: 1/30/2007 4:06:28 PM