BHQ Goncalo Alves Cue With Leather Wrap
---
5/12/2007 11:30:09 AM
BHQ Goncalo Alves Cue With Leather Wrap
First off, I would like to thank Steve Hasty (sliprock) for inviting me down to try out his new Deangelo wrap jig. Steve did the leather on this cue pictured below. I wanted to watch it being done before attempting one myself. Thanks a million Steve!
By the way, the Deangelo is pretty impressive. Steve told me a blind monkey could do a leather wrap with it. So, as soon as I can find a blind monkey somewhere, I'll start doing my own leather.
This cue was sold to Daytona Joe on AZB.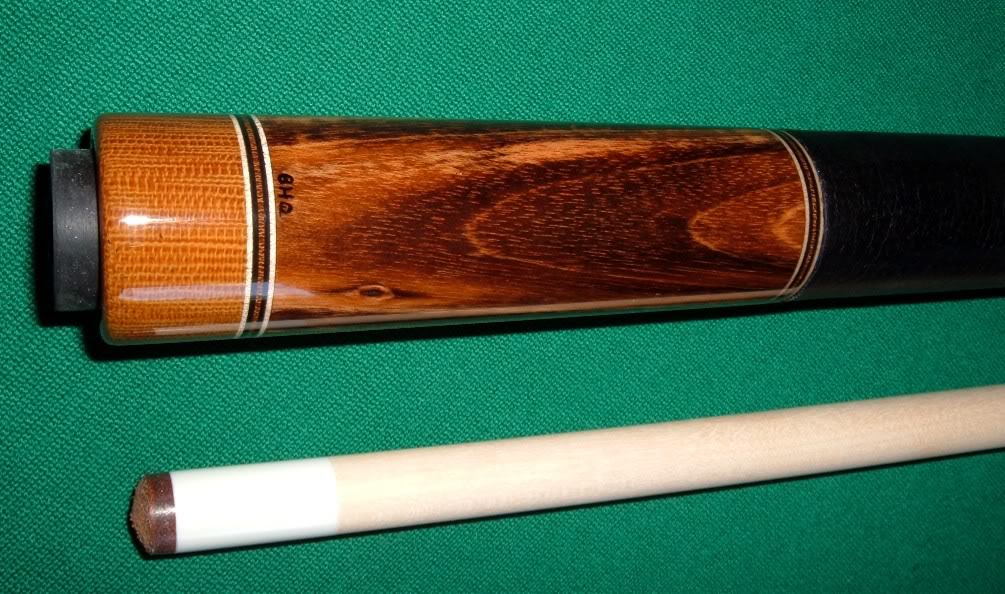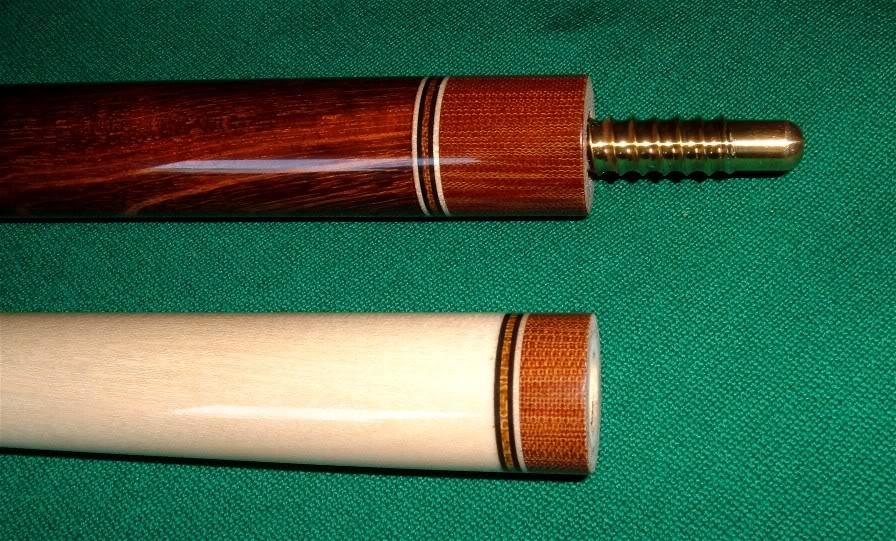 BHQ
BHQ Goncalo Alves Cue With Leather Wrap
Replies & Comments
---
BHQ Goncalo Alves Cue With Leather Wrap
Title: BHQ Goncalo Alves Cue With Leather Wrap
Author: BHQ (Brent Hartman)
Published: 5/12/2007 11:30:09 AM