djkx1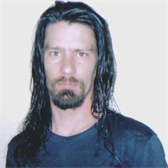 djkx1
Occupation: Self Employed Roofing Contractor
User Status
Offline
Last seen

15 years ago

Member for

16 years

4376 profile views
Member #585
About Me
My name is Darren, and I'm married with a baby on the way (due June 20th, 2007). I'm self employed as a roofer. Long winters keep me poor but I enjoy the outdoor work in summer and the freedom of being my own boss.
I've played pool most of my youth and had a couple of breaks from the game. The last several years I have played on a consistent basis.
Other than pool, I play a lot of golf.
I am hoping to get into cue building soon, as something to do in the winters. It could be a while though. It is surprising how much money it takes to get started with even the most modest set up.
Latest Activity by djkx1
Questions & Topics by djkx1:
Answers & Replies by djkx1:
My Gear
Playing Cue: Coco/BEM BHQ, Bocote/BEM BHQ
Jump/Break Cue: J&J
My Vitals
Gender: Male
Marital Status: Married
Age: 52 years