Custom BHQ Tulipwood and Waterfall Bubinga Pool Cue
---
3/1/2007 4:04:32 PM
Custom BHQ Tulipwood and Waterfall Bubinga Pool Cue
This cue is for one of my buddies, Royce. It's his second BHQ custom cue. It took some real swindling on his part for him to convince his wife he had to have this cue. Her condition was that he had to sell the other BHQ bacote cue, which he did, to another AZB'er, Dave (12squared). I am bustin' my butt to have this ready for him for Valley Forge. I am clear-coating the shaft now after changing out black collars. The butt still needs another coat yet.
It has a tulipwood front and butt with a killer piece of waterfall bubinga handle. The shaft is a Predator 314 he bought used from JCIN on AZB. That bubinga is killer isn't it?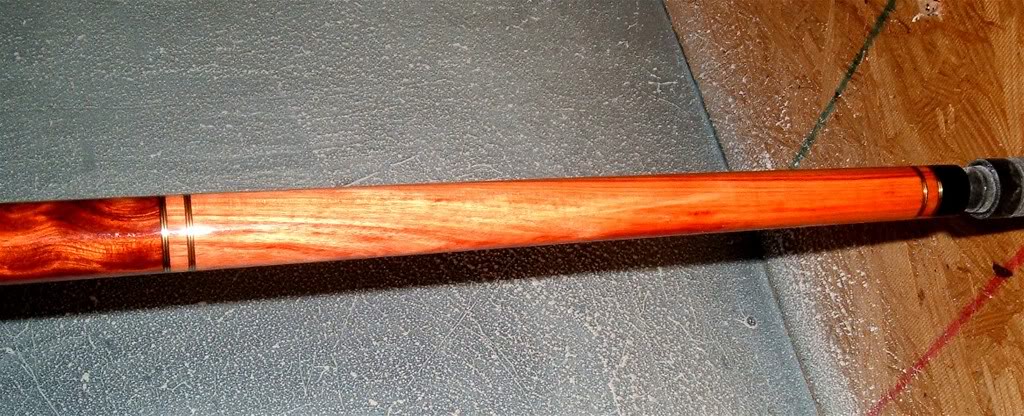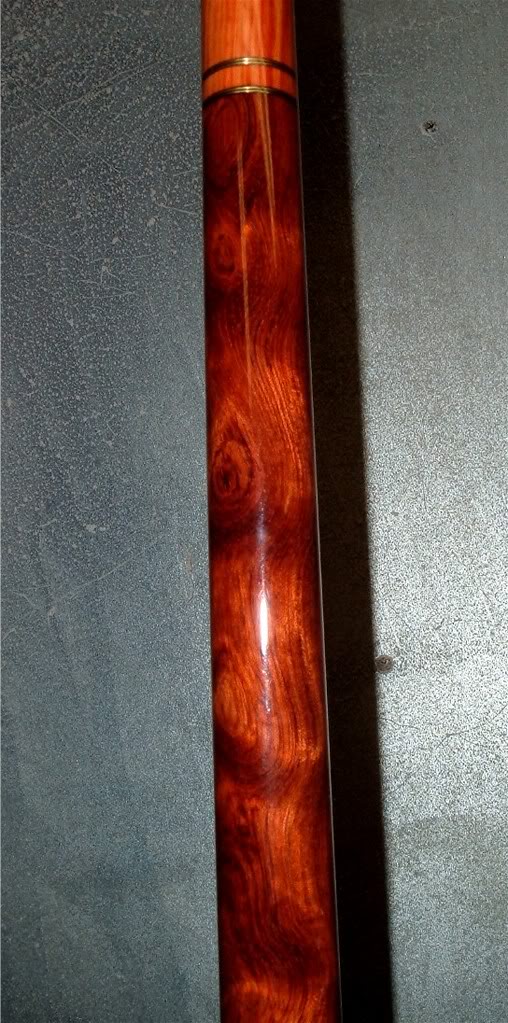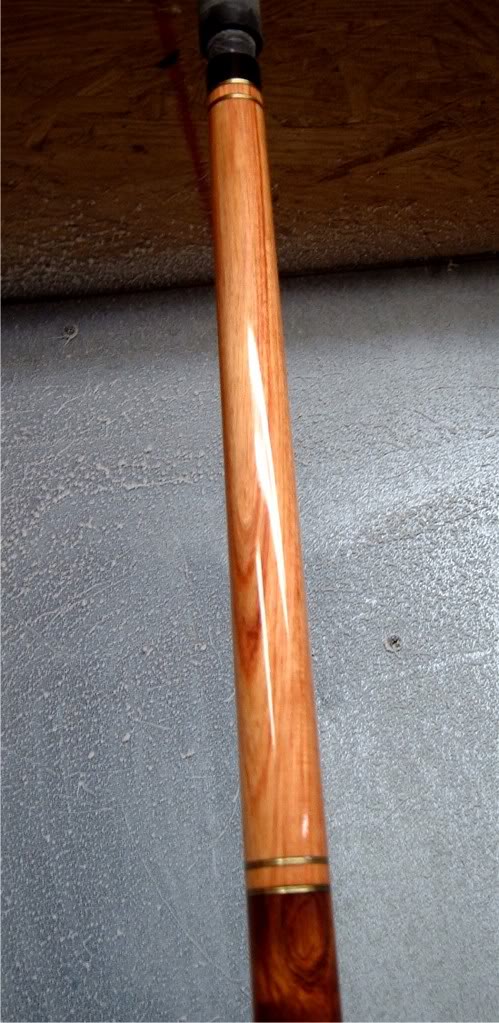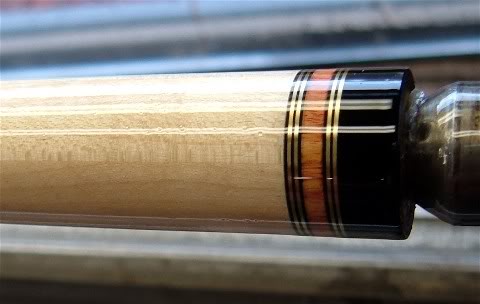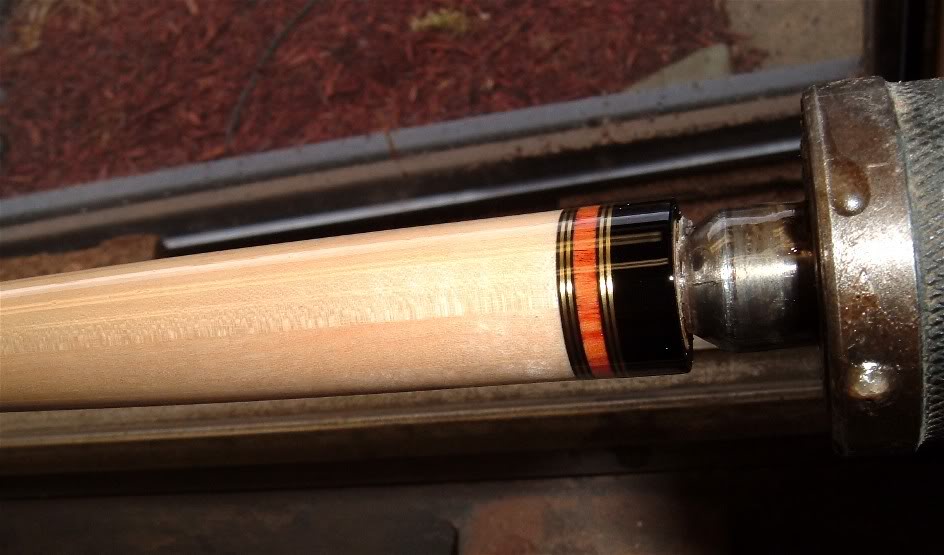 BHQ
Custom BHQ Tulipwood and Waterfall Bubinga Pool Cue
Replies & Comments
---
djkx1 on 3/1/2007 4:42:52 PM

They just keep getting sharper looking all the time Brent. Very nice job and a great combination of wood. I especially like the ring work on the shaft.
Custom BHQ Tulipwood and Waterfall Bubinga Pool Cue
Title: Custom BHQ Tulipwood and Waterfall Bubinga Pool Cue
Author: BHQ (Brent Hartman)
Published: 3/1/2007 4:04:32 PM