Darren's BHQ Custom Cues
---
12/6/2006 2:48:08 PM
Darren's BHQ Custom Cues
Darren, Billiards Forum user @djxk1 recently put in an order for two custom BHQ pool cue butts.
Darren wanted just the BHQ butts only as he has two predator shafts with 5/16 x 18 joint that he wants to use. He measured his shafts for me so that I can get these as close as possible. I'm within .010". Maybe they will contract in the cold northern winds of Canada.
The top cue is bacote & birdsye with brass & black rings. The bottom cue is cocobola & birdsye with brass & black rings.


Darren's target weight was 18.50 oz Both cues weigh 19 oz exactly when weighing them with my predator shaft.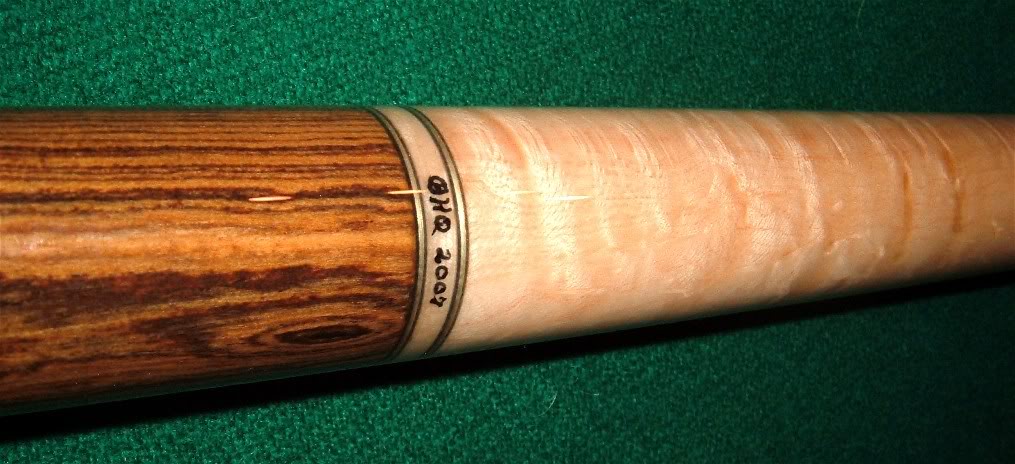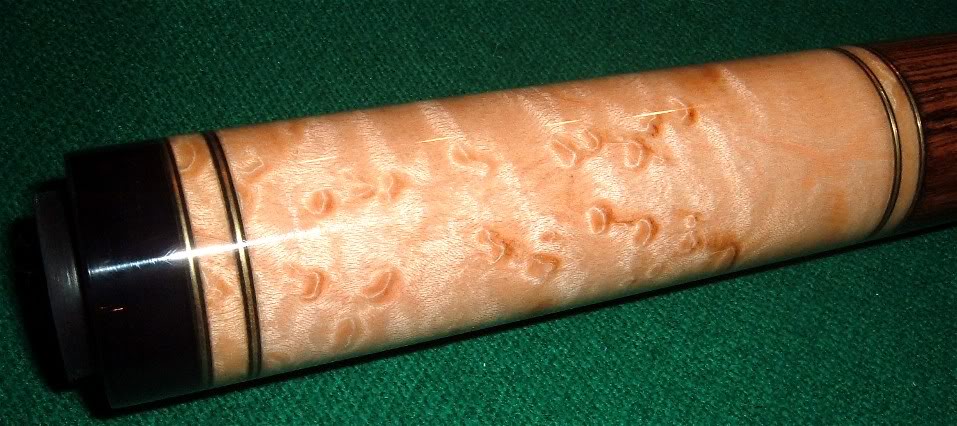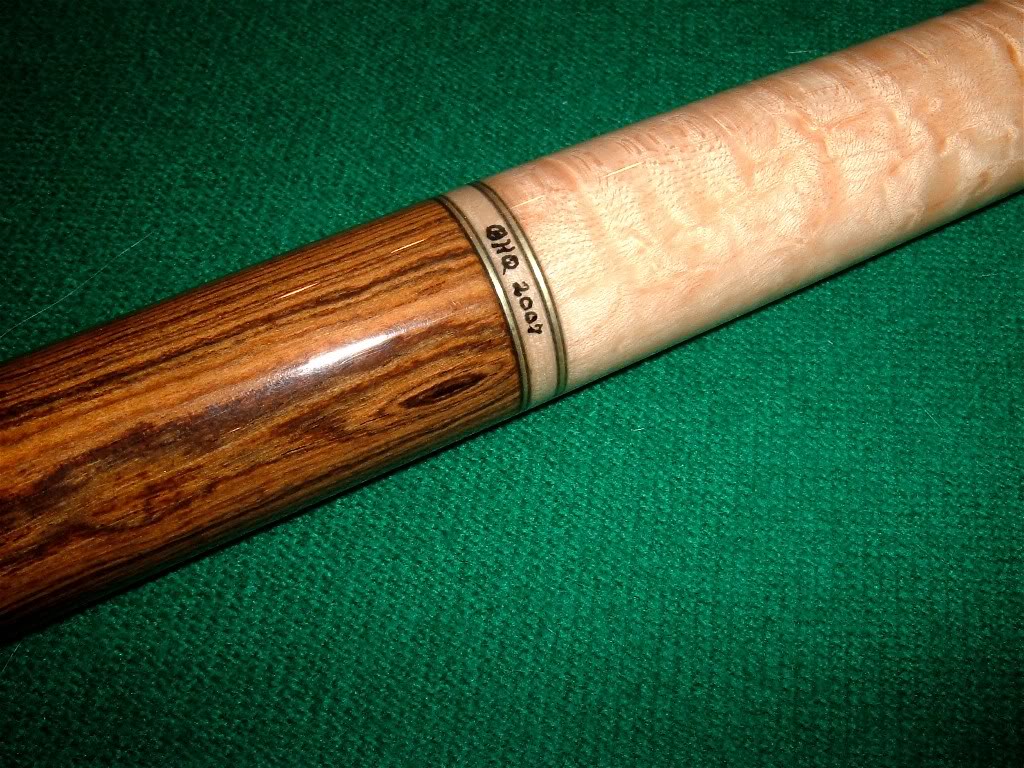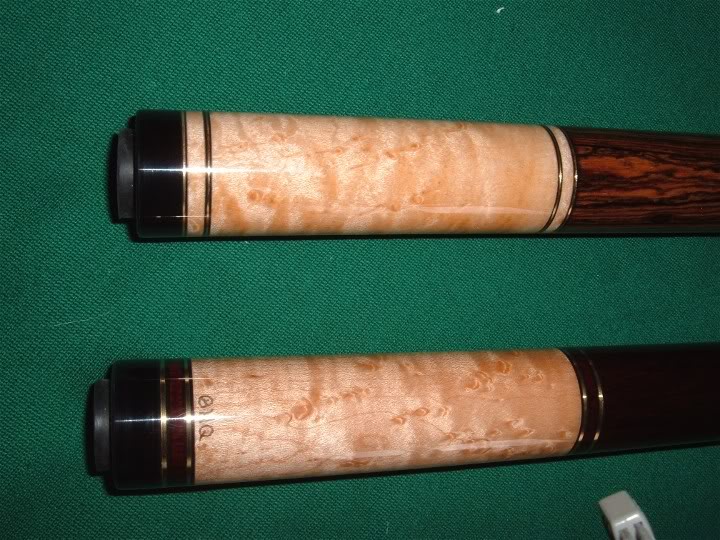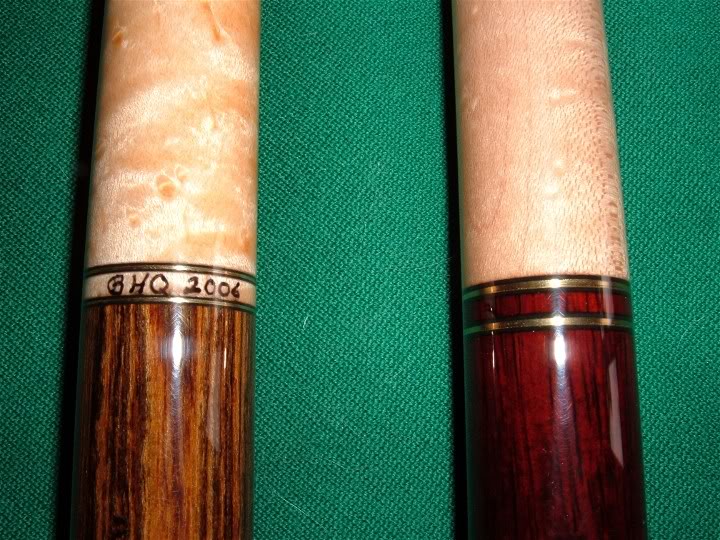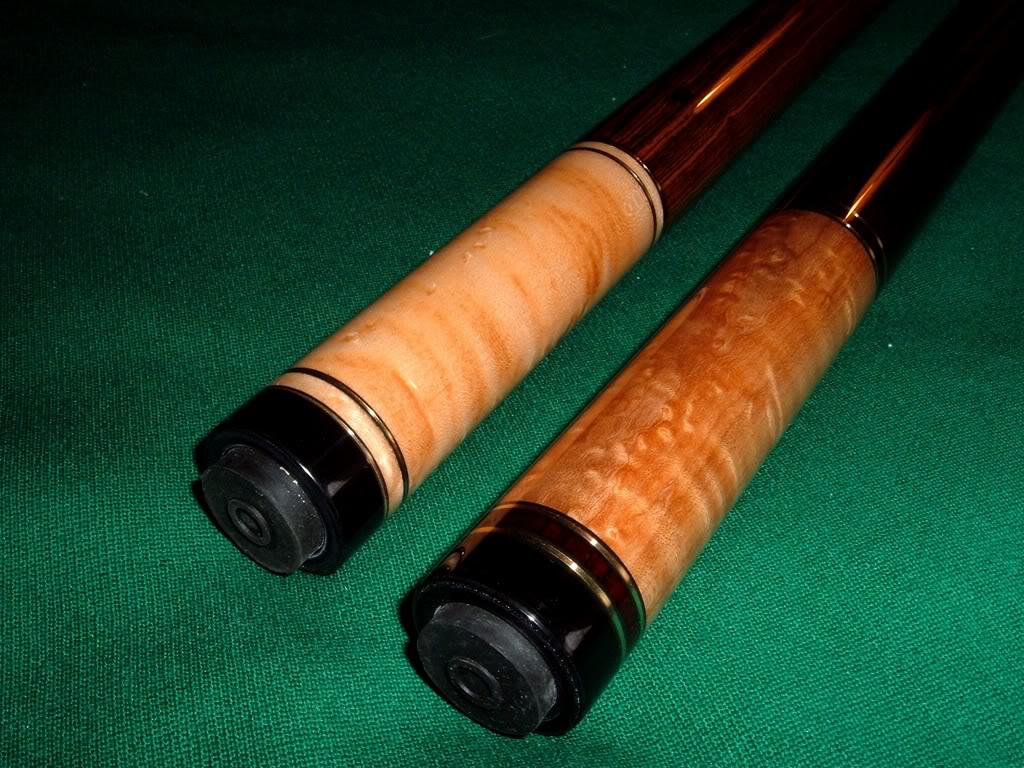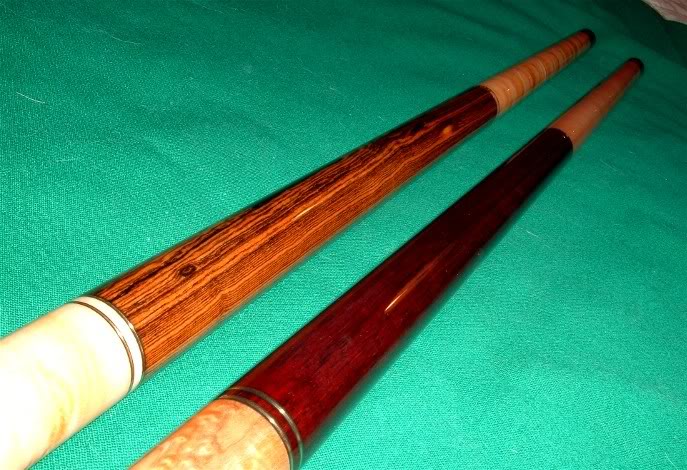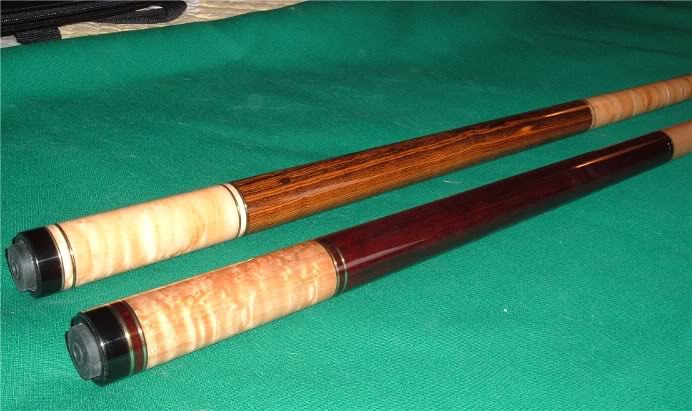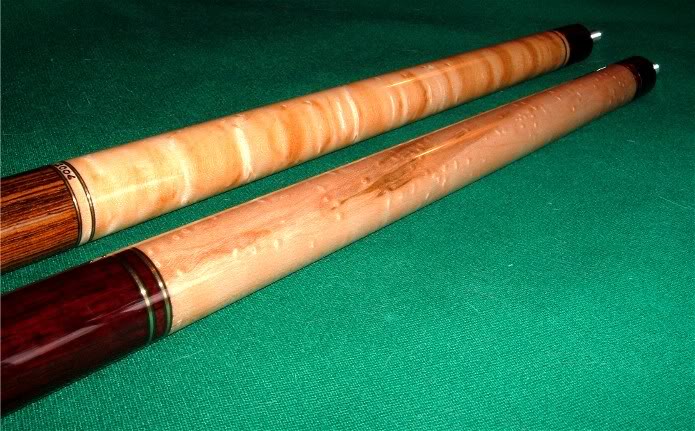 And this happened during the construction of one of them. Sorry Darren! Can you just imagine the words that were coming out of my mouth? They would make a sailor blush!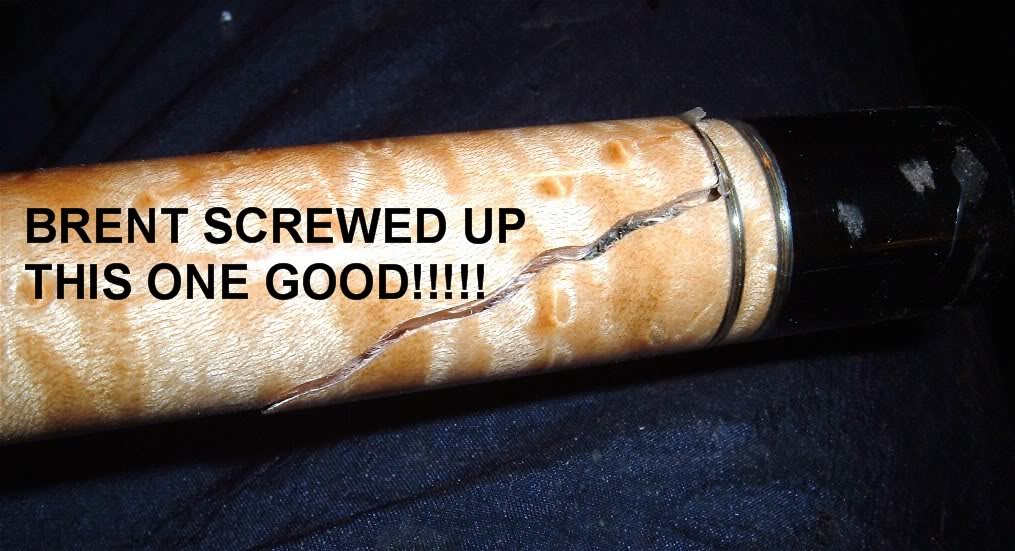 BHQ
Darren's BHQ Custom Cues
Replies & Comments
---
Darren's BHQ Custom Cues
Title: Darren's BHQ Custom Cues
Author: BHQ (Brent Hartman)
Published: 12/6/2006 2:48:08 PM