60" Birdseye and Purpleheart BHQ Custom Cue
---
3/7/2007 5:37:56 PM
60" Birdseye and Purpleheart BHQ Custom Cue
I just finished a 60 inch birdseye and purpleheart custom pool cue. Here are some before and after photos. This BHQ custom cue was sold with two 13mm shafts.
Here I just finished wet sanding and rubbing out the butt. I love that birdseye! Scroll further to see the finished cue.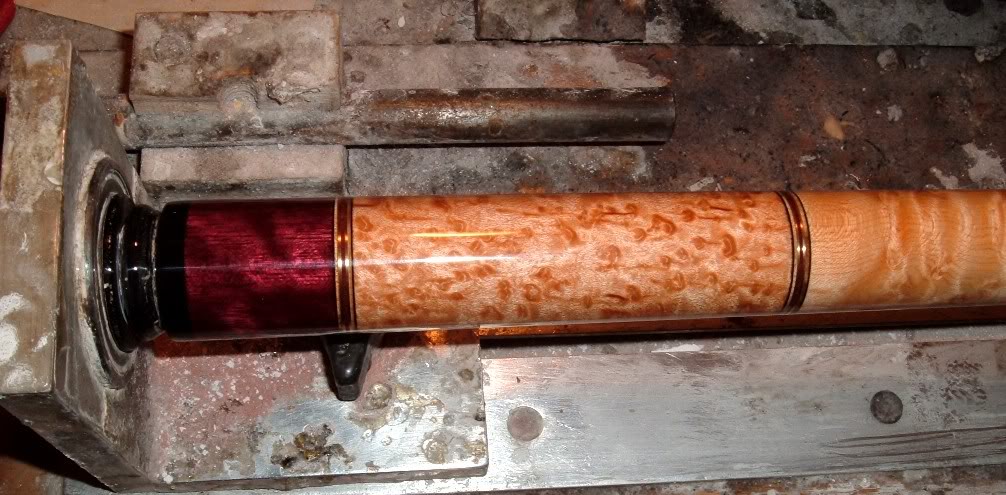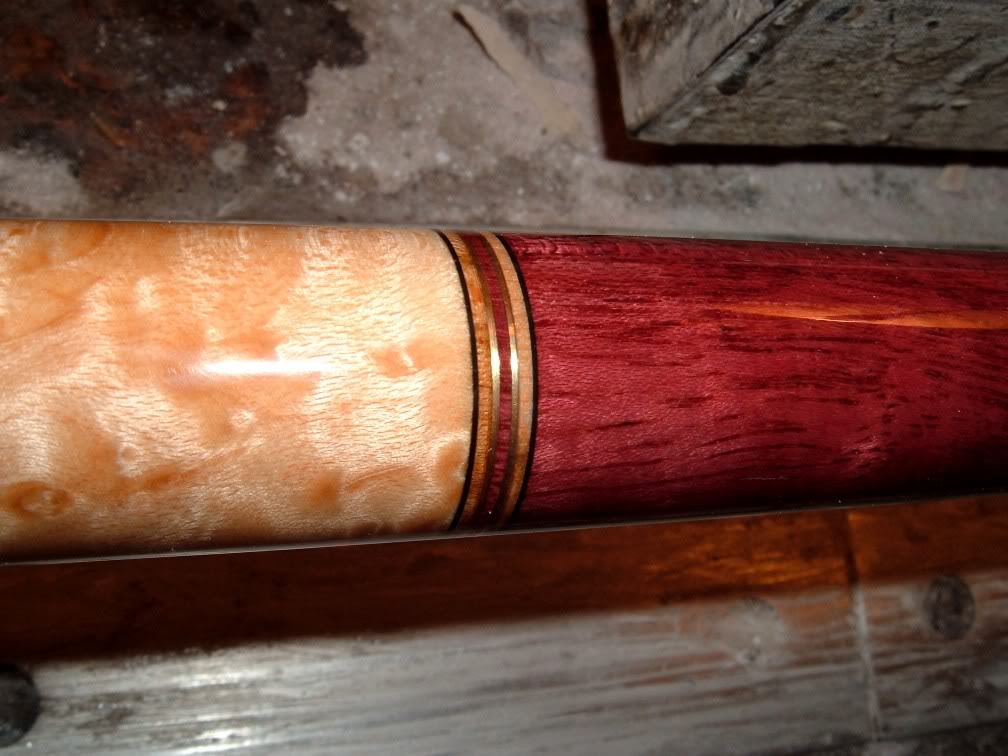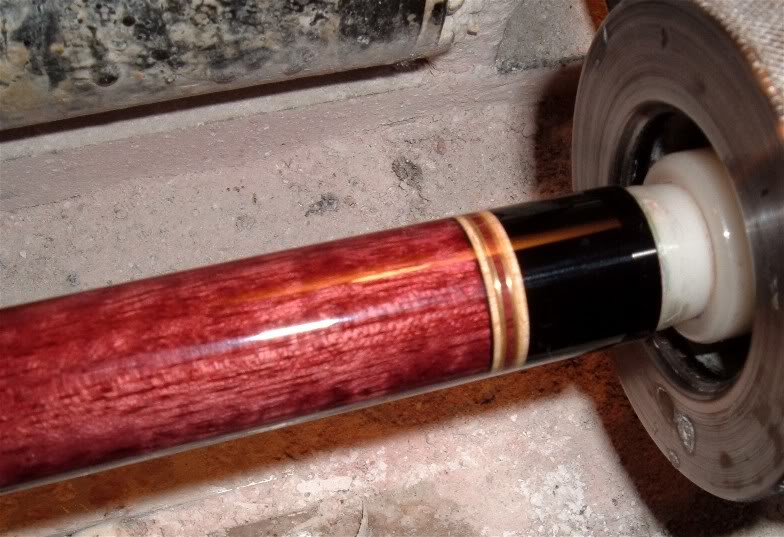 Here is the finished custom cue.
60" BHQ custom cue
19oz
Porper ferrules
Water buffalo tips
Radial pin
The customer wanted 13mm minimum & second shaft has developed a little wobble, so I'll just scrap the second shaft or include it free. This cue went for $250.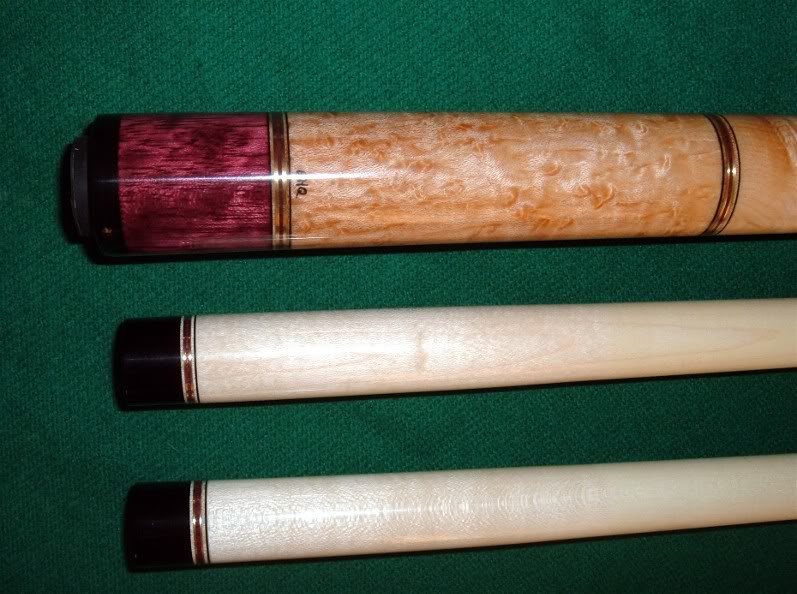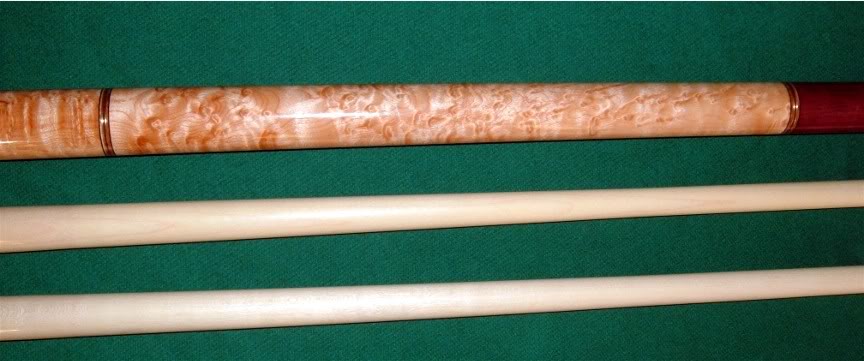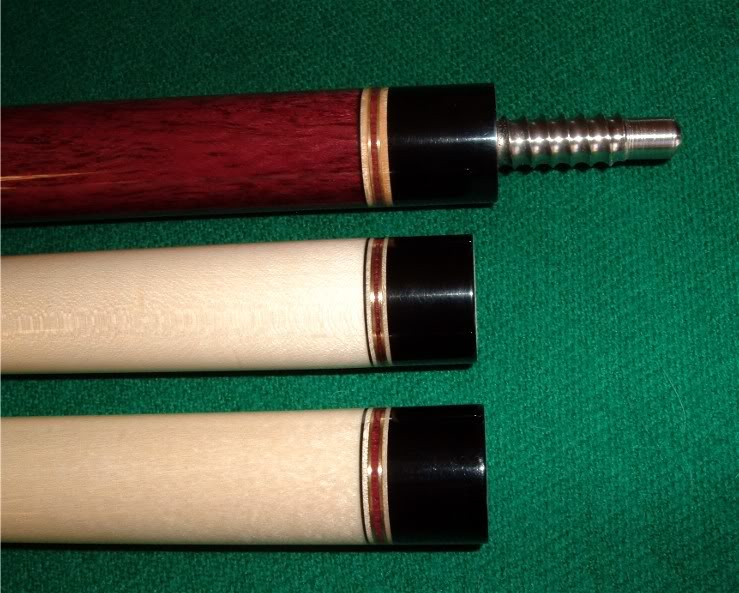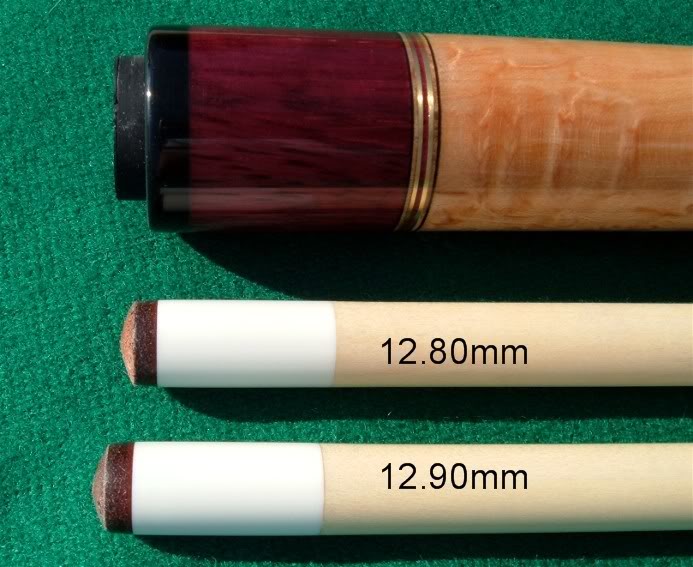 BHQ
60" Birdseye and Purpleheart BHQ Custom Cue
Replies & Comments
---
60" Birdseye and Purpleheart BHQ Custom Cue
Title: 60" Birdseye and Purpleheart BHQ Custom Cue
Author: BHQ (Brent Hartman)
Published: 3/7/2007 5:37:56 PM