Purpleheart BHQ Custom Cue For Sale
---
7/16/2007 6:48:02 PM
Purpleheart BHQ Custom Cue For Sale
I like this cue and I hate to sell it.
It is an all-purpleheart cue with American holly ring work. I really have got to make one of these for myself when I get time. Yeah right, not in this lifetime.
One of the first things people think when they see a short butt-cap like this is that it can come off due to the minimal gluing area, whatever. That isn't going to happen. The black phenolic is sleeved inside the purpleheart about 1.50" all the way to the rings. It will not come off.




UPDATE: Sold to Jim Lilley.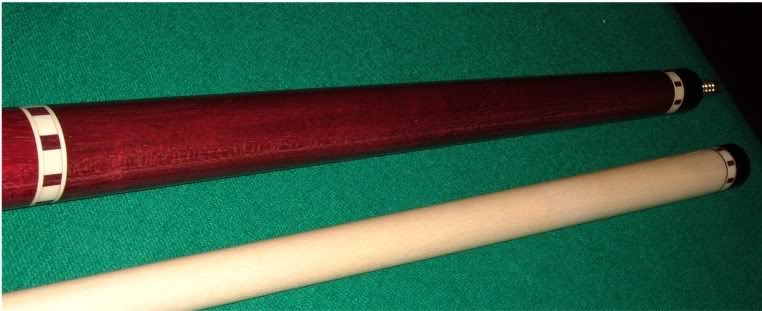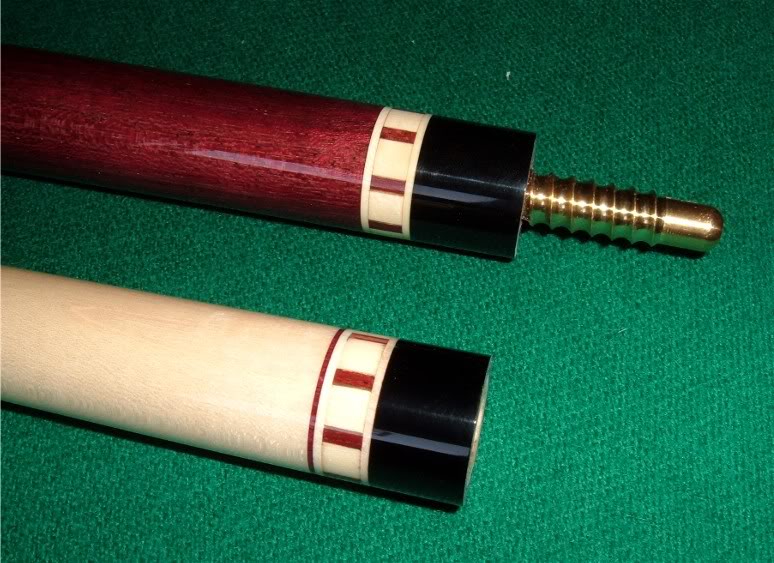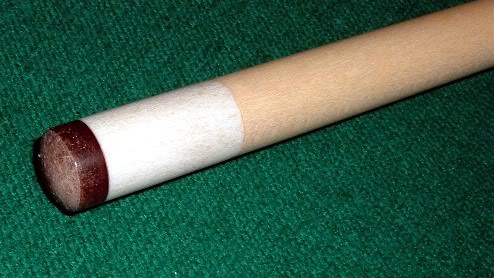 BHQ
Purpleheart BHQ Custom Cue For Sale
Replies & Comments
---
Purpleheart BHQ Custom Cue For Sale
Title: Purpleheart BHQ Custom Cue For Sale
Author: BHQ (Brent Hartman)
Published: 7/16/2007 6:48:02 PM