BHQ Custom 19 oz Bacote Cue For Sale $300
---
1/1/2007 10:25:17 PM
BHQ Custom 19 oz Bacote Cue For Sale $300
My buddy Royce dropped by the BHQ cues shop today and he saw a cue that i'm in process of building (double the price of this one) and decided he had to have it. So, he wanted me to offer his existing BHQ cue up here and at the derby.
He's asking $300 plus shipping. I will clean the shaft and give it a good once over before selling it. I can tell you that he took good care of it, and that he doesn't play all that much, weekly league etc., so cue has very little play on it.
It is a 19 oz bacote cue with a LePro tip.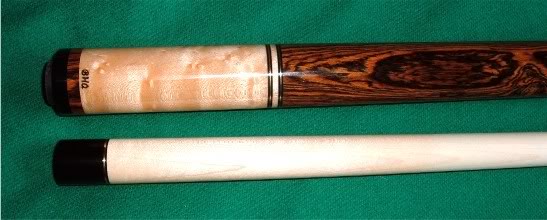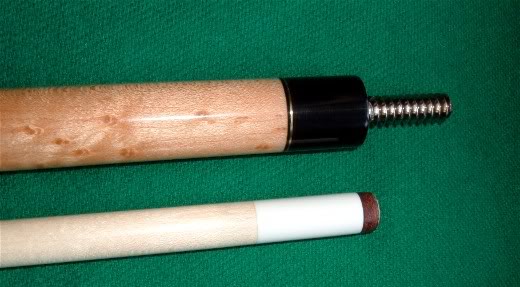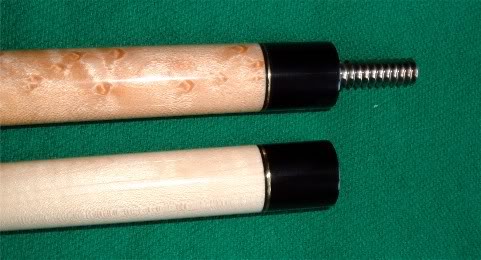 BHQ
BHQ Custom 19 oz Bacote Cue For Sale $300
BHQ Custom 19 oz Bacote Cue For Sale $300
Title: BHQ Custom 19 oz Bacote Cue For Sale $300
Author: BHQ (Brent Hartman)
Published: 1/1/2007 10:25:17 PM