Noel's New BHQ Curly Purpleheart and Tulipwood Cue
---
7/8/2007 1:03:38 PM
Noel's New BHQ Curly Purpleheart and Tulipwood Cue
This is a curly purpleheart and tulipwood BHQ custom pool cue for Noel Coronel (NBC on AZB & EPT). If he ever gets his butt back from vietnam to home. This BHQ custom pool cue was designed by the buyer, Noel. It was designed to look similar to a Jim Buss cue he once saw somewhere. The cue features a radial pin, and will be between 19 oz and 19.50 oz with a 12.75m shaft.
Here are some photos of the cue during it's construction. This is last coat to be sprayed and I still have to do the shaft collars. This cue will be on it's way to the Philippines soon I hope.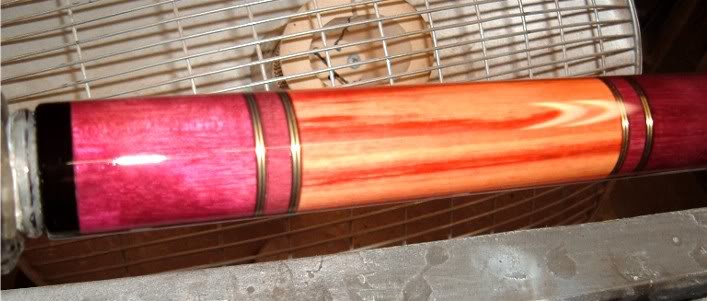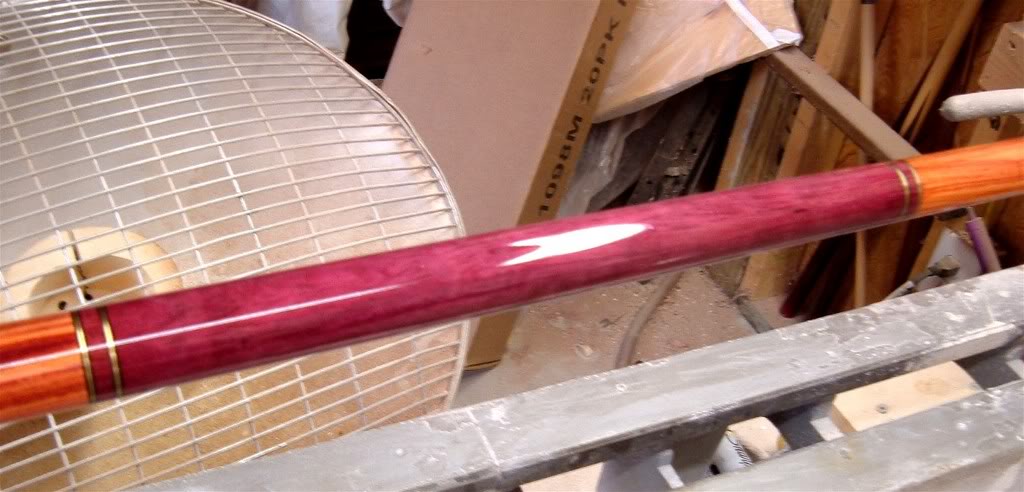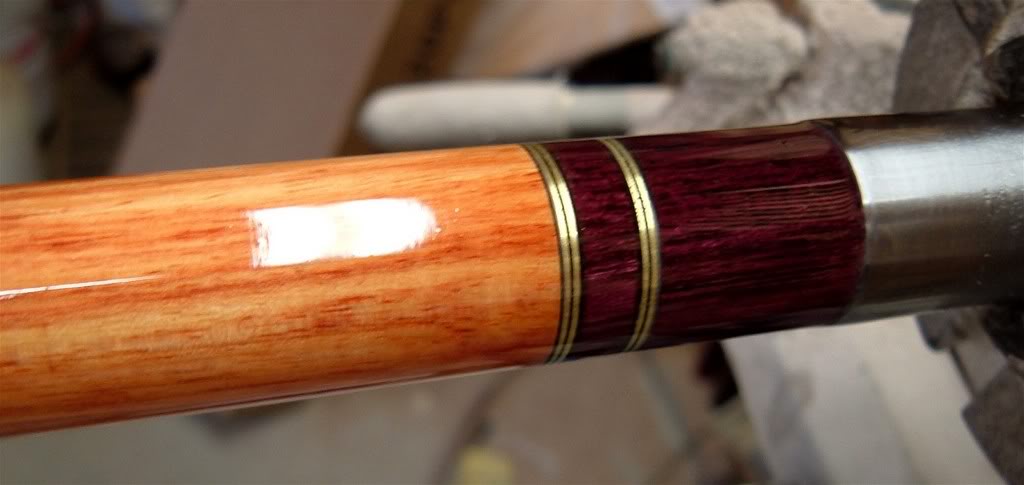 Here are the photos of the finished pool cue.
These pictures do not do the curly figure any justice. In person, the cue looks about 10x as curly than appears in photos.
The cue weighs 19.75oz, has a 12.75mm LBM ferrule with a Buffalo tip and a brass radial pin.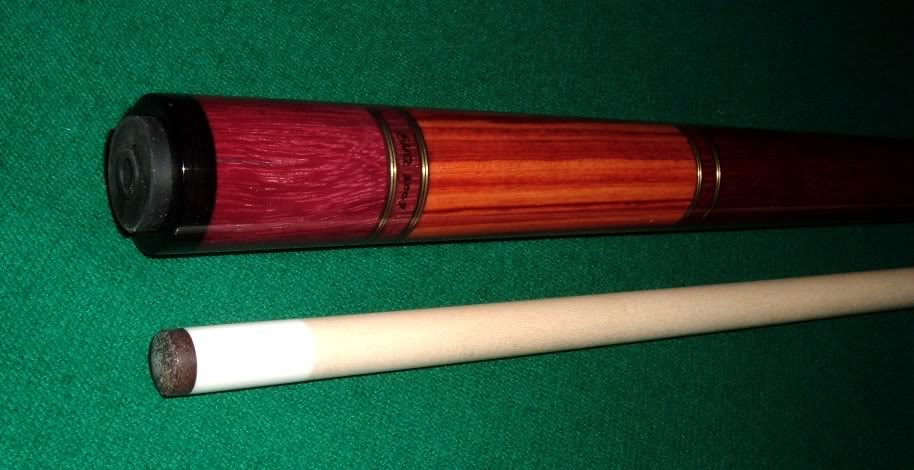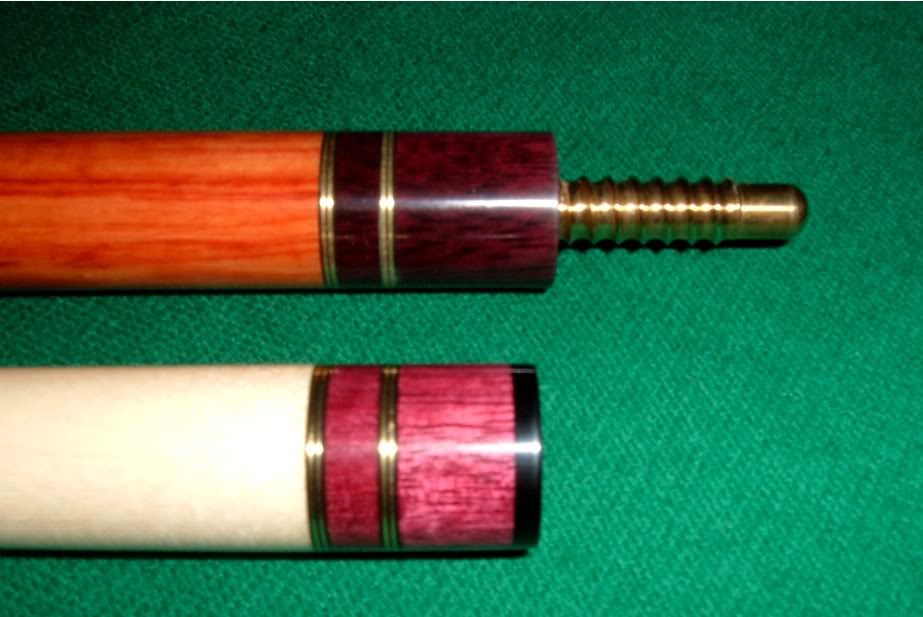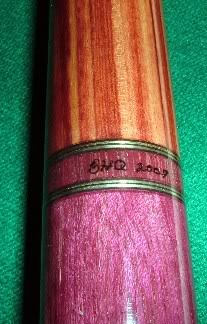 BHQ
Noel's New BHQ Curly Purpleheart and Tulipwood Cue
Noel's New BHQ Curly Purpleheart and Tulipwood Cue
Title: Noel's New BHQ Curly Purpleheart and Tulipwood Cue
Author: BHQ (Brent Hartman)
Published: 7/8/2007 1:03:38 PM