19 oz BHQ Custom Cue For Sale
---
6/24/2007 4:52:31 PM
19 oz BHQ Custom Cue For Sale
For sale is one BHQ Custom Wenge butt ront with ivorine 4 trim.
Handle is purpleheart with a white with walnut spec wrap.
Shaft has a 12.90mm LBM ferrule with tiger 5 layer dynamite tip.
I shot with it the other night as I do with every cue I make. It is a nice stiff hitter.
Selling price is $275 plus shipping.
stix4sale@aol.com Brent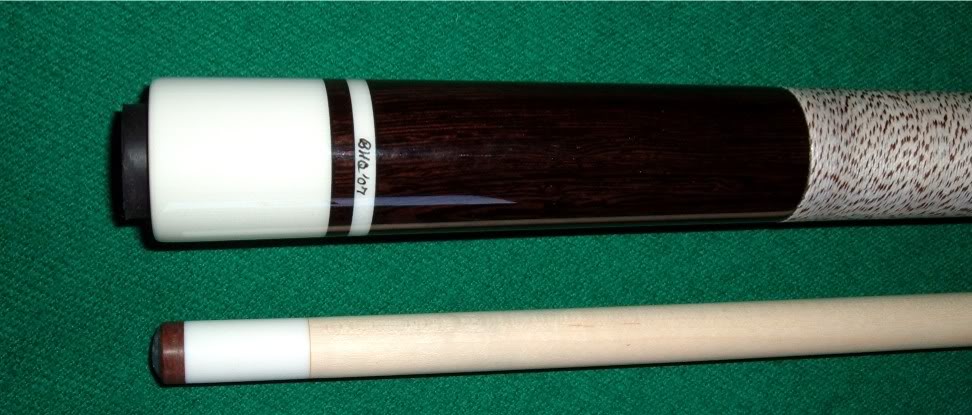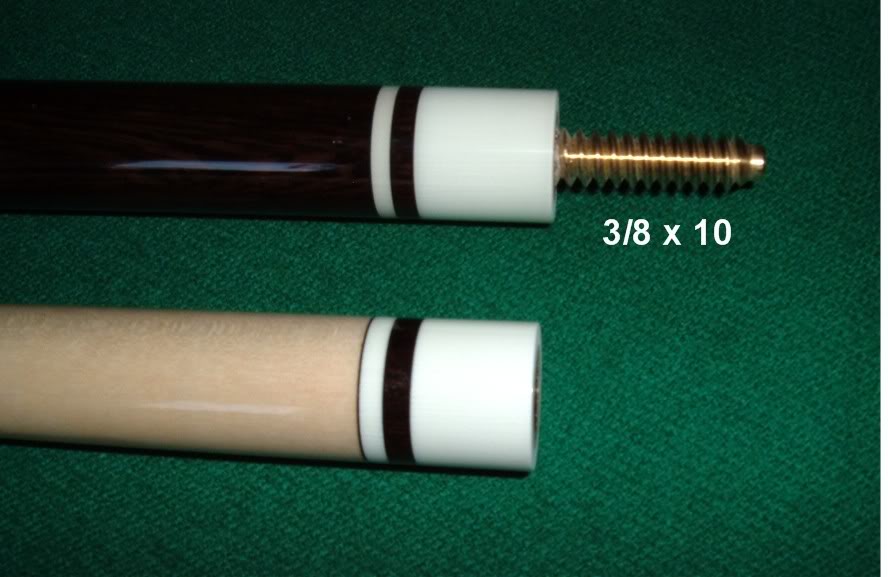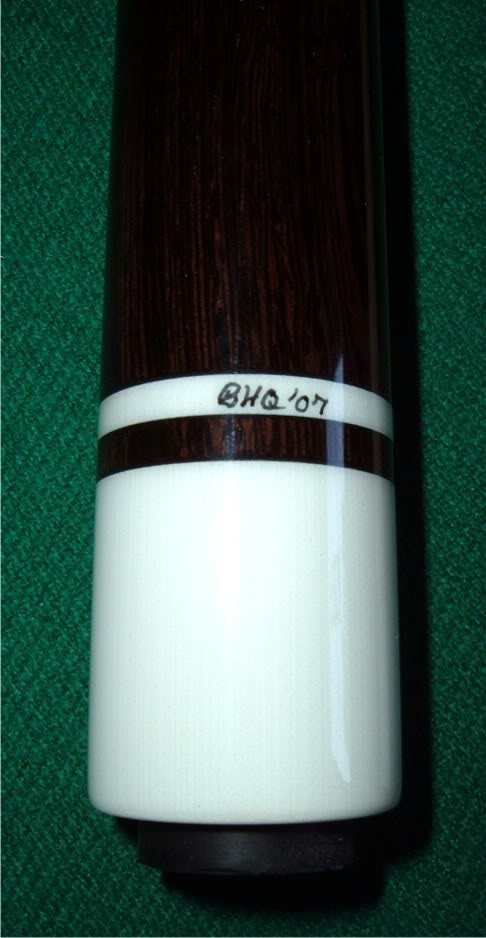 BHQ
19 oz BHQ Custom Cue For Sale
19 oz BHQ Custom Cue For Sale
Title: 19 oz BHQ Custom Cue For Sale
Author: BHQ (Brent Hartman)
Published: 6/24/2007 4:52:31 PM