Massé Cue For Mike Massey
---
1/10/2008 10:51:19 PM
Massé Cue For Mike Massey
As luck would have it, I put a brand new set of batteries in my camera before leaving for Derby. I had a lady taking some pics of Mike Massey using his new massé cue and it turns out, the batteries were dead, right out of the new pack. Fortunately, there was another guy, Eric, there taking some pics he emailed them to me as he said he would.
This is one of the first butterfly fronts I made when I was at Dennis Diekckman's shop last trip. I showed it to Dennis and he mentioned making it into a massé cue and set it up for me to give it to Mike Massey.
Mike has a good sense of humor too after this first pic was taken, he said, "now take another one of us with Brent standing up" of course everybody got a chuckle out of that. Wow he's tall!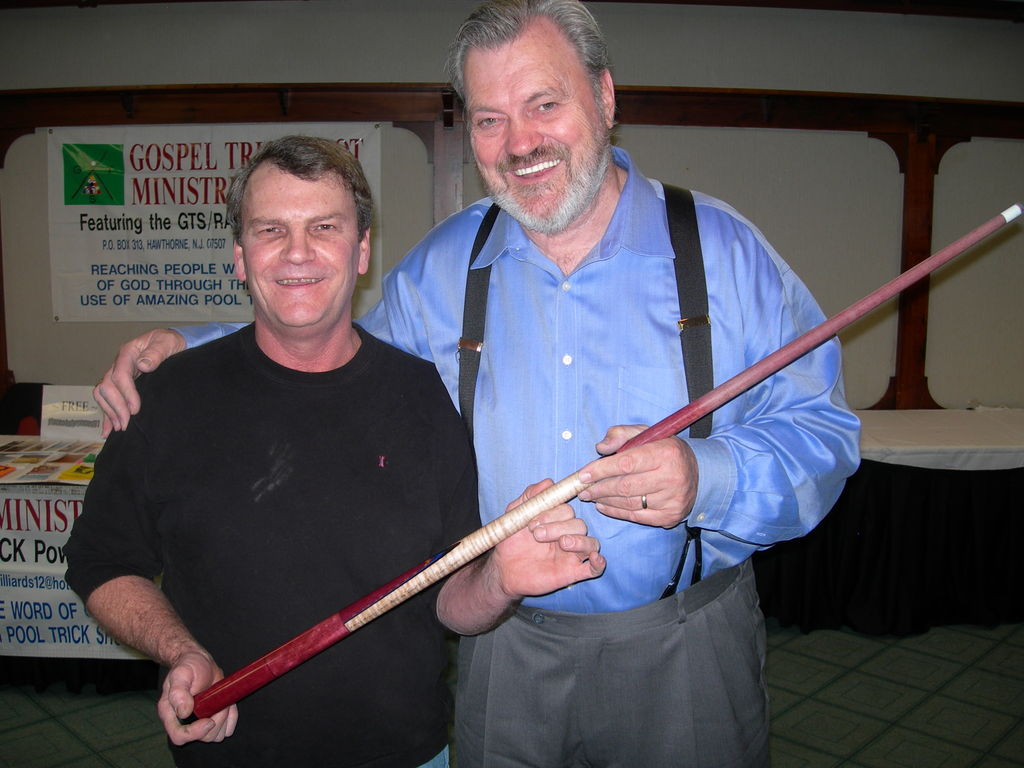 Here are a few detailed photos Mike Massey's BHQ massé cue.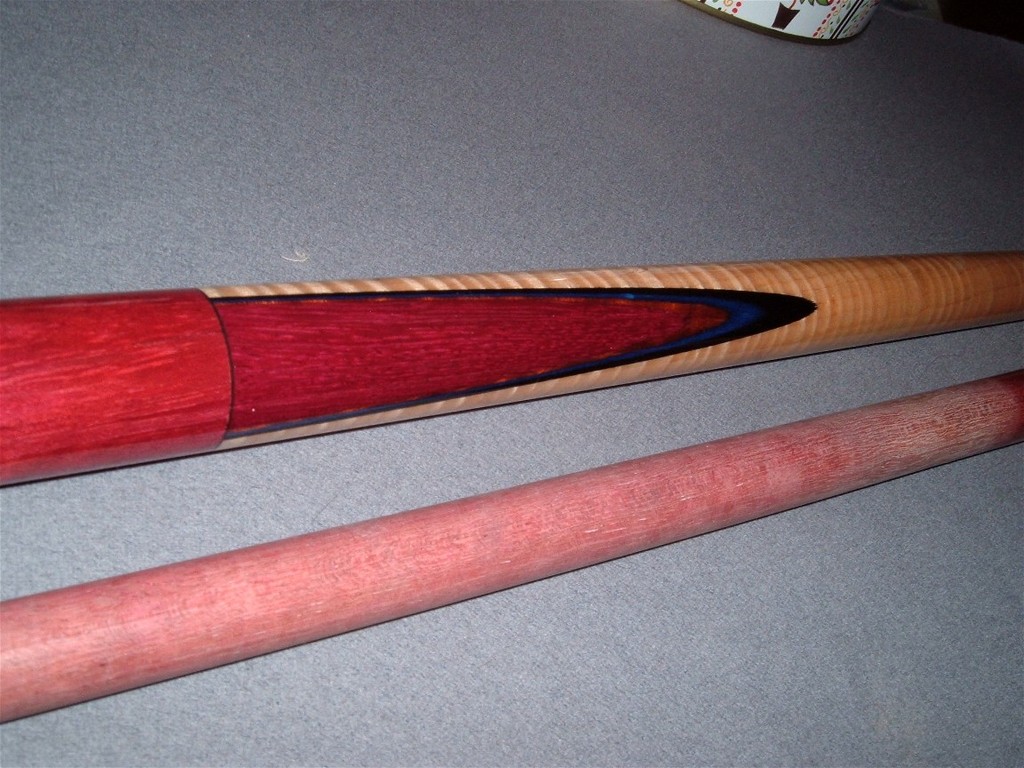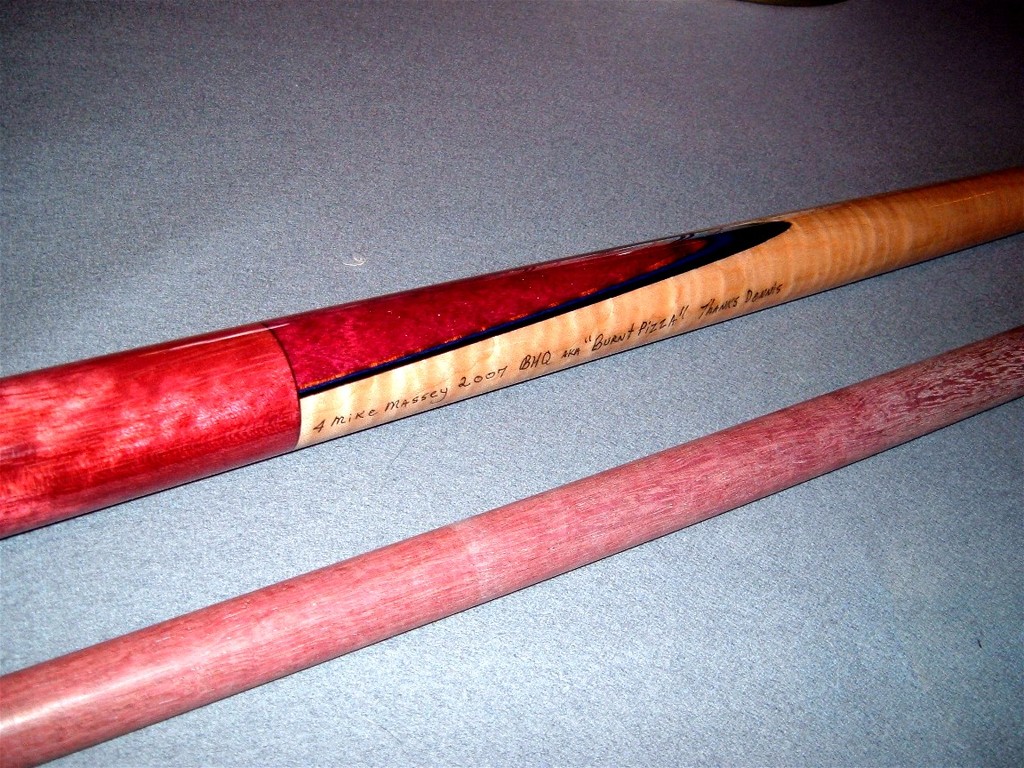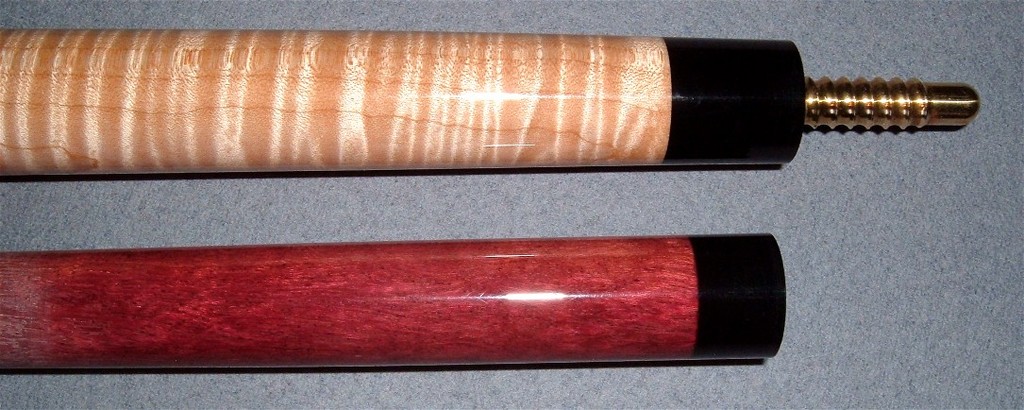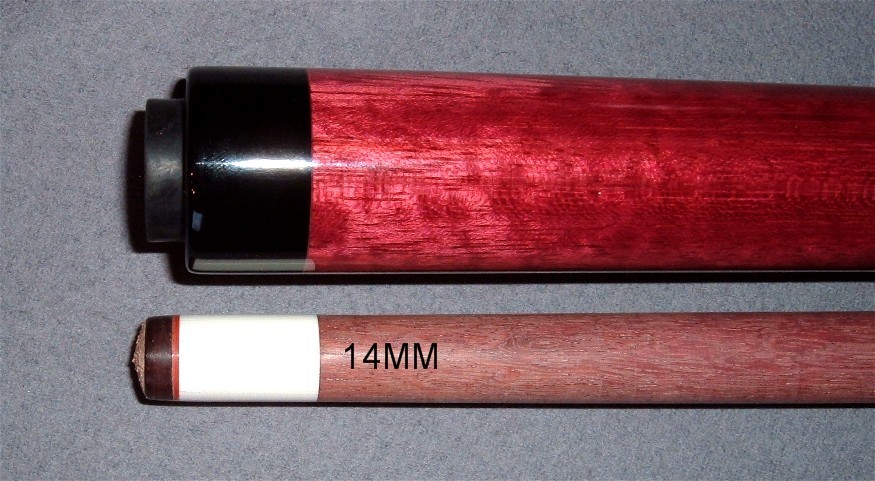 BHQ
Massé Cue For Mike Massey
Massé Cue For Mike Massey
Title: Massé Cue For Mike Massey
Author: BHQ (Brent Hartman)
Published: 1/10/2008 10:51:19 PM