Ray's BHQ Brunswick Conversion Cues Before and After
---
12/14/2006 10:10:53 AM
Ray's BHQ Brunswick Conversion Cues Before and After
Here are some before and after pics of Ray's BHQ Brunswick conversion cues that I am working on.

Some Before Pics: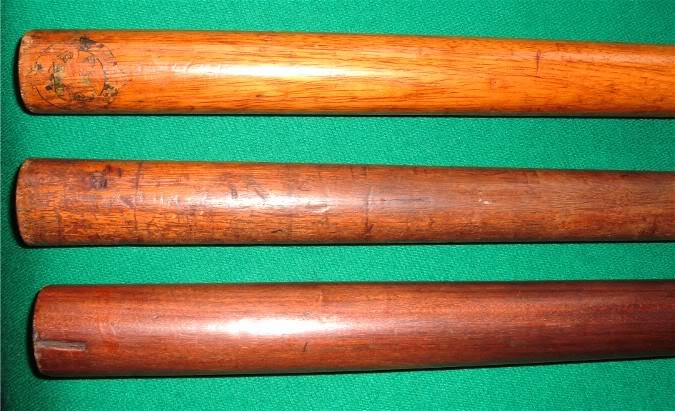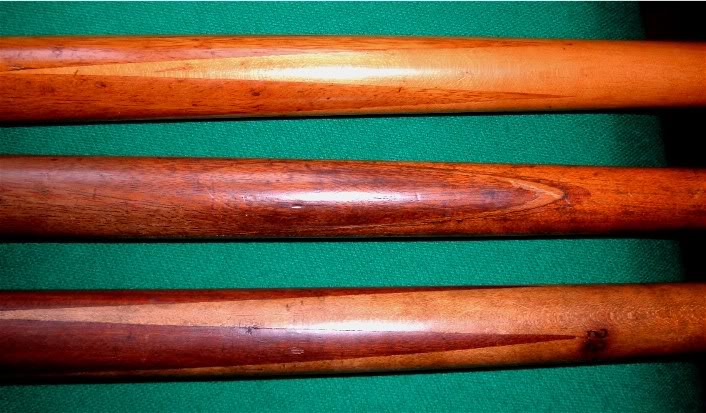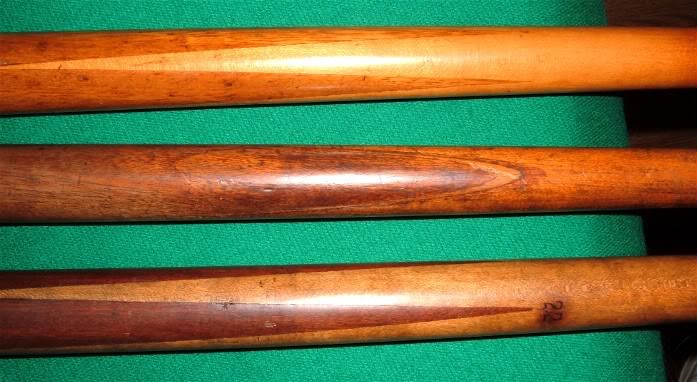 Some "on the cue lathe" pics: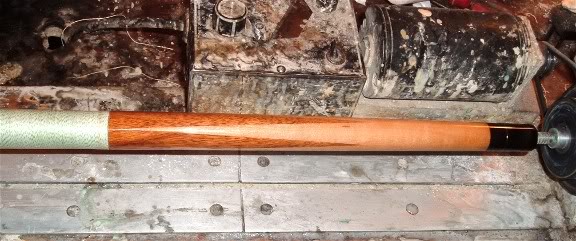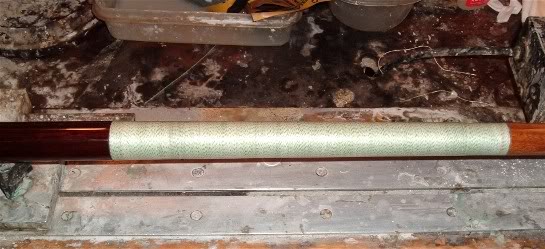 Post-Sanding Pics: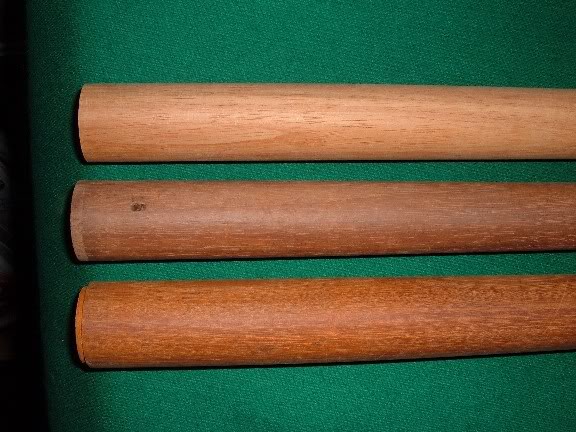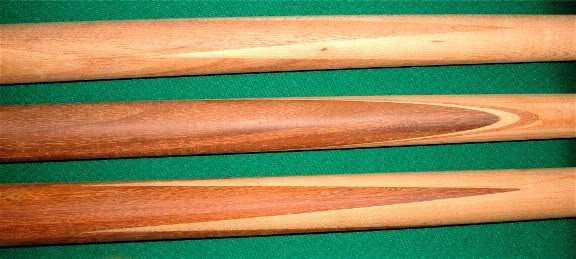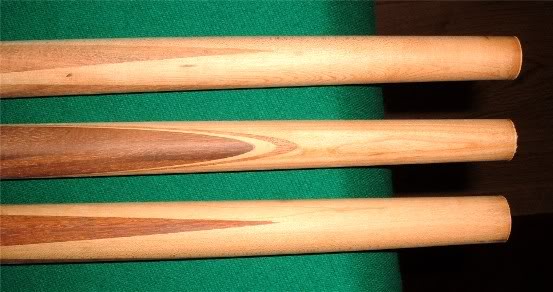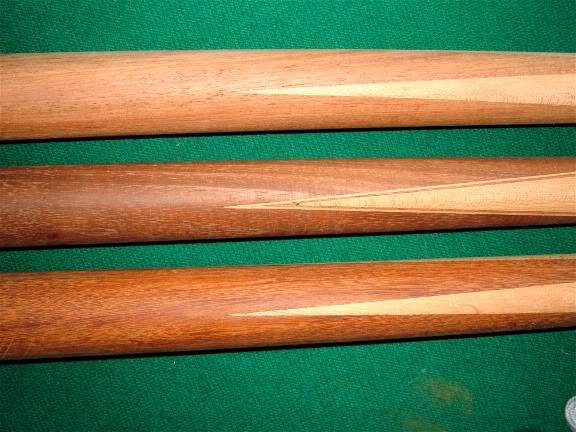 Some Finished Product Pics: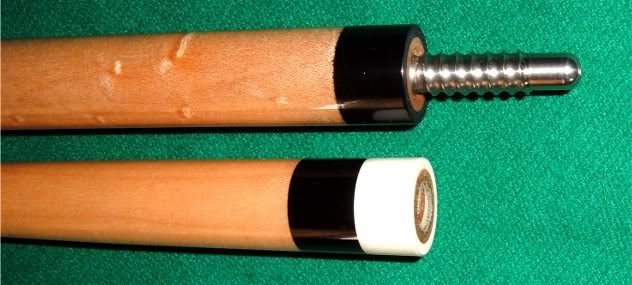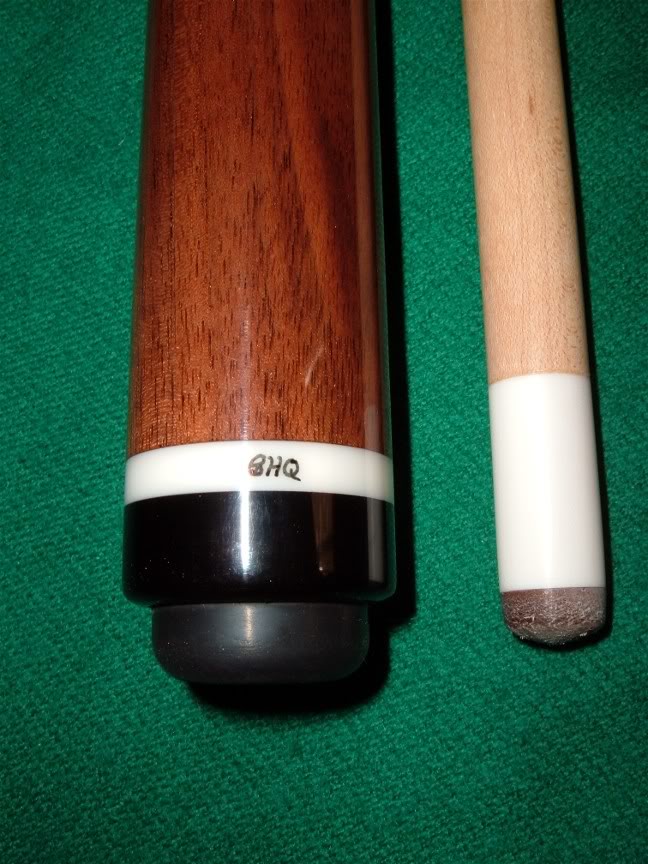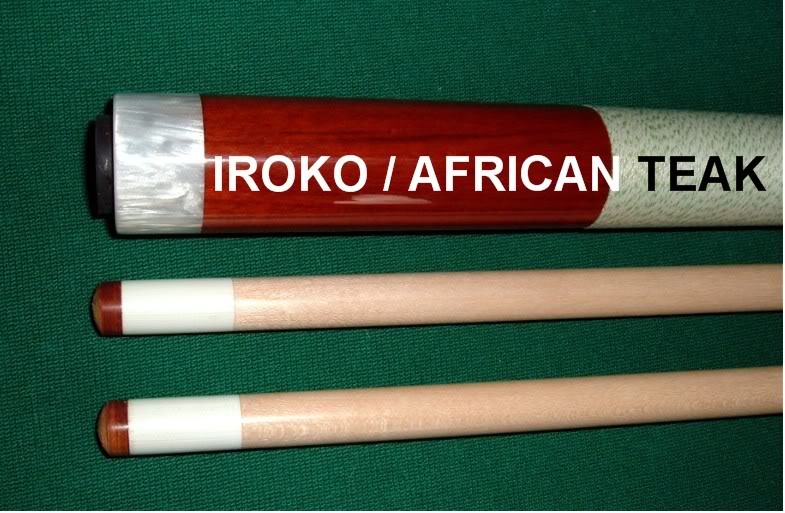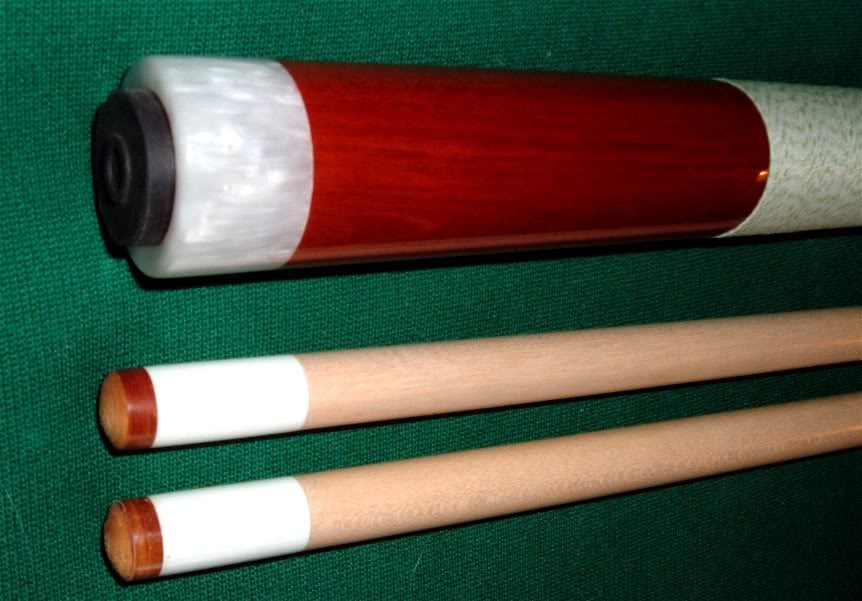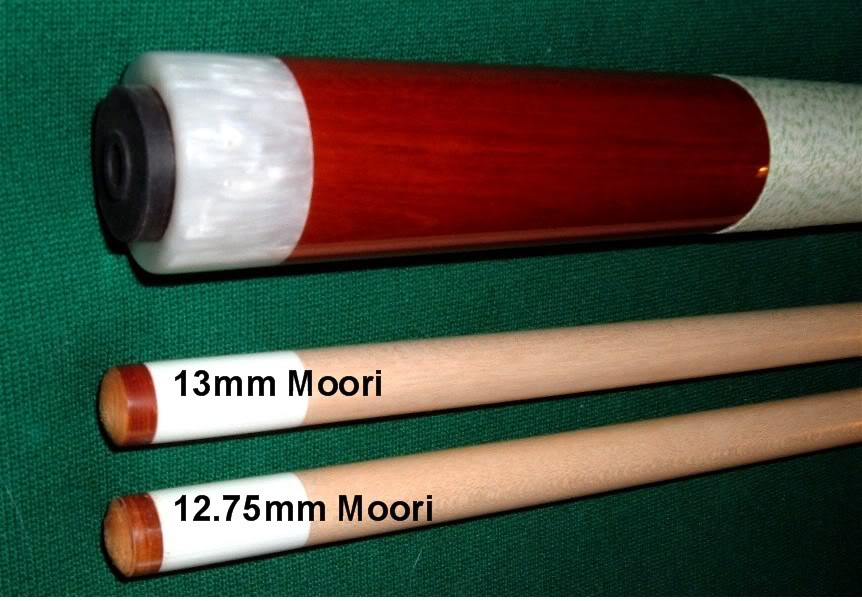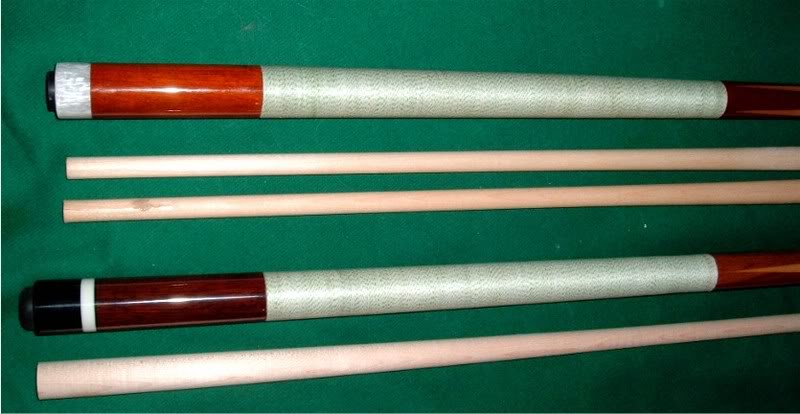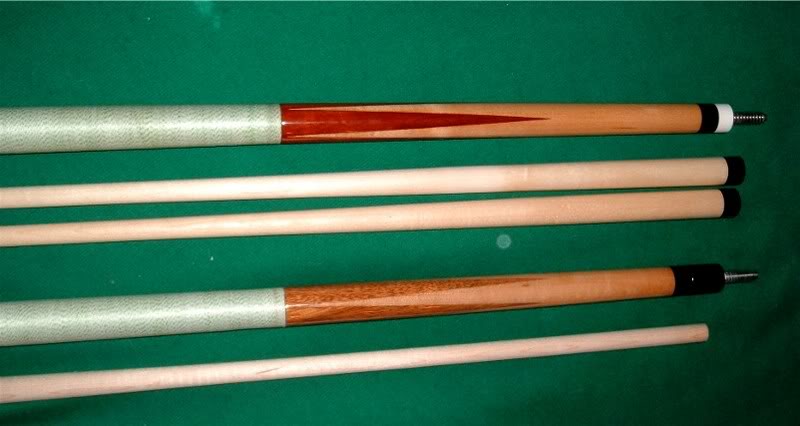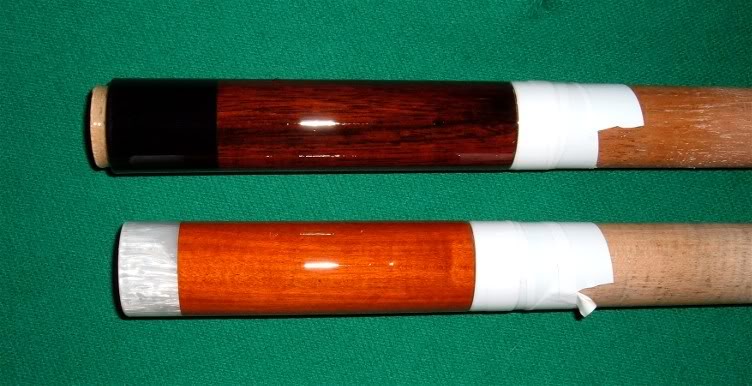 BHQ
Ray's BHQ Brunswick Conversion Cues Before and After
Replies & Comments
---
JDC on 12/17/2006 9:44:12 AM

Brent, Great looking cues.

If you all have not met BHQ you should. He is a great guy that builds really nice cues, especially his conversions. You should give him a shout and a try!
Ray's BHQ Brunswick Conversion Cues Before and After
Title: Ray's BHQ Brunswick Conversion Cues Before and After
Author: BHQ (Brent Hartman)
Published: 12/14/2006 10:10:53 AM