Buying Old or Vintage Dufferin Pool Cues
---
12/23/2016 5:29:21 AM
Buying Old or Vintage Dufferin Pool Cues
I am looking for older model vintage Dufferin pool cues made in Canada.
I am really looking for the Dufferin flame model and any Dufferin green leafs. Also any that have wraps on the handles.
Please send any my way and I will gladly purchase them for a fair price. It doesn't matter the shape because I like to restore and even do conversions on them.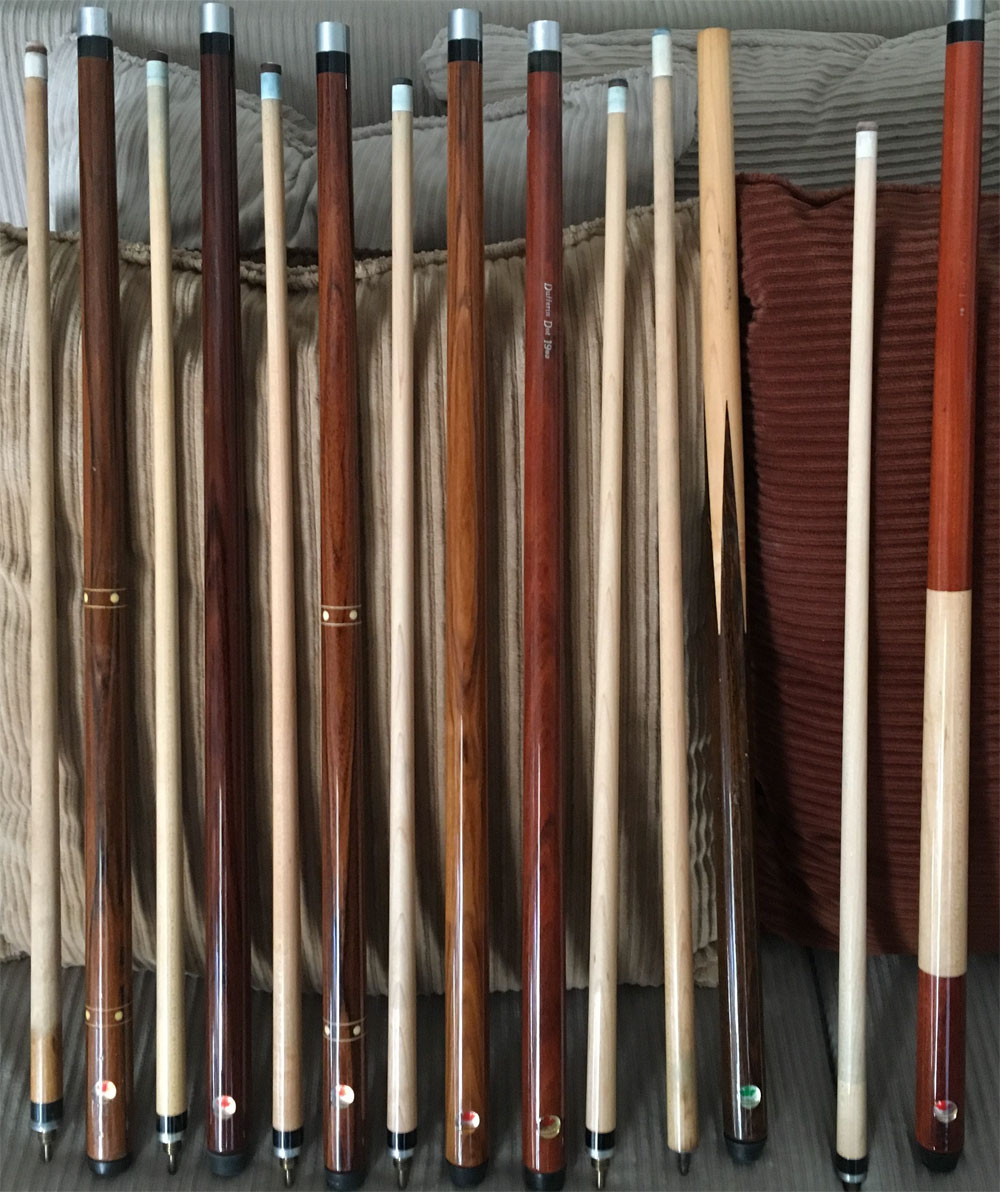 Reply here with pictures or E-mail me at Jbabcock12@icloud.com
As I said I am willing to pay a fair price depending on models and shape of cue. I'm a pool cue collector and also do pool cue restorations and conversions.
jbabcock12
Buying Old or Vintage Dufferin Pool Cues
Replies & Comments
---
user1523547934 on 4/12/2018 11:55:20 AM

I have a gold leaf Dufferin cue. It looks like a snooker shaft on it and it hits a ton!

I can send you pics.

billiardsforum on 4/12/2018 9:18:23 PM

Would you upload a pic or two of the gold leaf Dufferin cue? I'd like to see that.
Buying Old or Vintage Dufferin Pool Cues
Title: Buying Old or Vintage Dufferin Pool Cues
Author: jbabcock12 (J. Babcock)
Published: 12/23/2016 5:29:21 AM
Last Updated: 12/23/2016 8:25:38 AM
Last Updated By: billiardsforum (Billiards Forum)