Value of a 1990s Dufferin Gold Leaf Butterfly Cue with 4 Points
---
5/1/2022 9:32:54 PM
Value of a 1990s Dufferin Gold Leaf Butterfly Cue with 4 Points
Can anyone help me value this 18 oz Dufferin cue from about 1990?
It sure looks like a gold leaf Dufferin cue and appears to have a cocobola 4-point inlay.
It is in very nice condition with new Elkmaster tip. There are a few very tiny chips in the high gloss finish.
I would like to get an approximate value on it , as I might be selling it.
Thank you.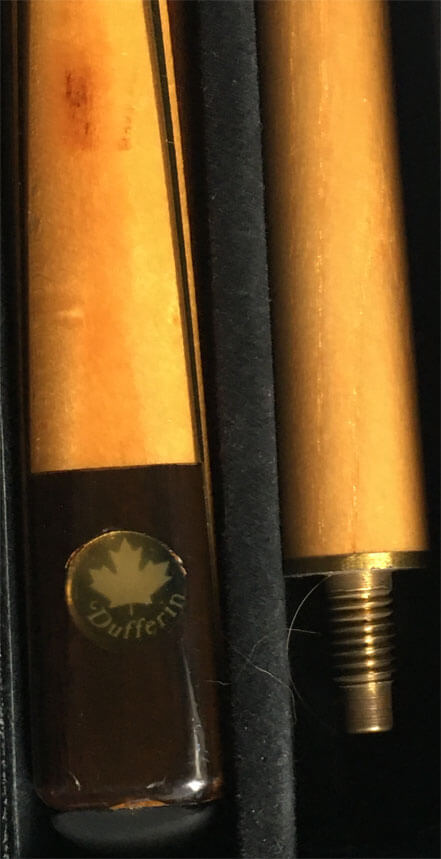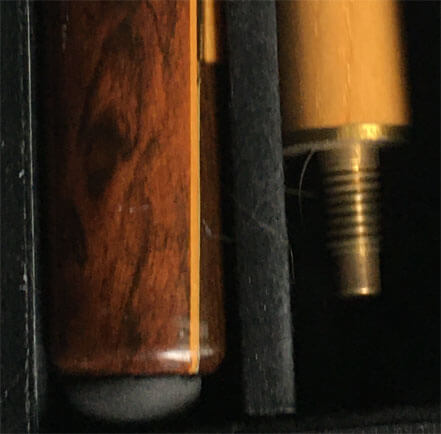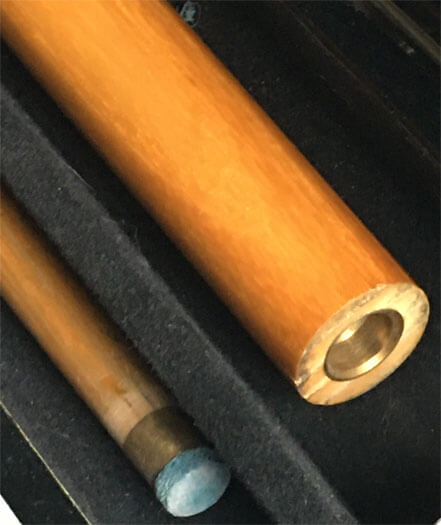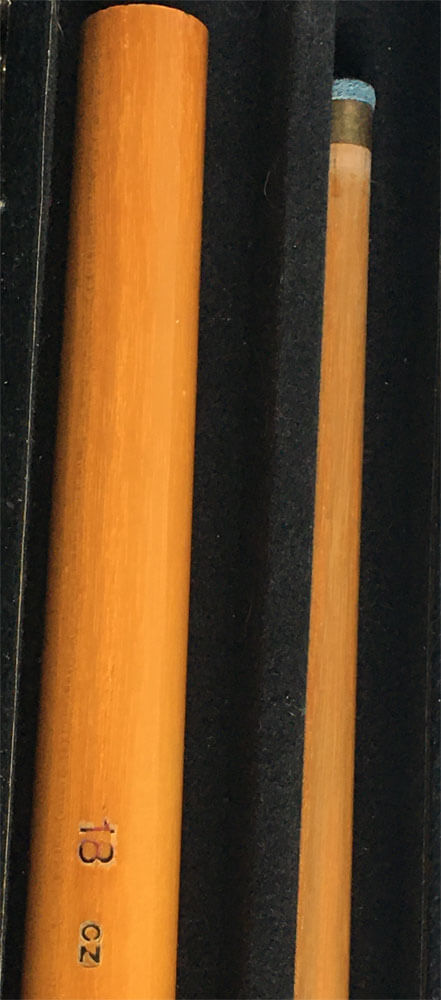 ddfield
Value of a 1990s Dufferin Gold Leaf Butterfly Cue with 4 Points
Value of a 1990s Dufferin Gold Leaf Butterfly Cue with 4 Points
Title: Value of a 1990s Dufferin Gold Leaf Butterfly Cue with 4 Points
Author: ddfield (Dennis Dangerfield)
Published: 5/1/2022 9:32:54 PM
Last Updated: 5/11/2022 5:19:28 AM
Last Updated By: billiardsforum (Billiards Forum)