Getting an Antique Brunswick "Speedmaster" Pool Table for Free
---
8/19/2021 11:28:53 AM
Getting an Antique Brunswick "Speedmaster" Pool Table for Free
I keep finding free pool tables!
This guy originally wanted around $400.00 for his Brunswick SpeedMaster pool table, but then he put it on Craigslist for free, so I pounced. I am going to pick it up this Saturday morning with a friend who wants a 9' pro pool table.
I have a 9' Robertson pro pool table (which was in a Tampa pool hall called Fatsos) that I also got for free. I was able to get it playing really well but it's too big for my space so I'm going to give him my Roberstson and restore and install the new-to-me Brunswick SpeedMaster pool table in my home.
Here's my Roberston pool table: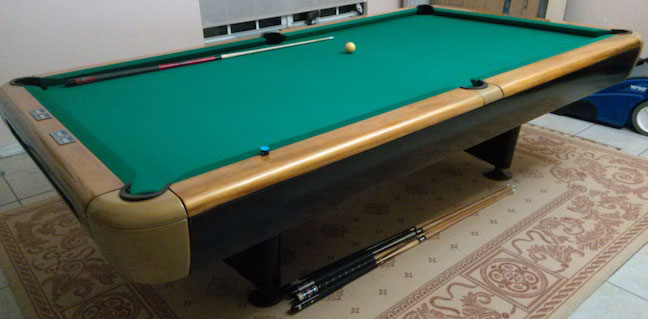 ...and here's my new Brunswick Speedmaster pool table restoration project: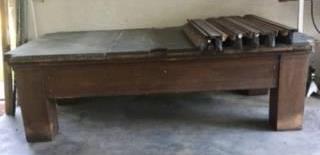 BallBuster
Getting an Antique Brunswick "Speedmaster" Pool Table for Free
Replies & Comments
---
Getting an Antique Brunswick "Speedmaster" Pool Table for Free
Title: Getting an Antique Brunswick "Speedmaster" Pool Table for Free
Author: BallBuster
Published: 8/19/2021 11:28:53 AM
Last Updated: 9/8/2021 5:04:24 PM
Last Updated By: billiardsforum (Billiards Forum)