Identify Old Schaaf MFG Billiard Table
---
6/19/2018 10:23:48 PM
Identify Old Schaaf MFG Billiard Table
I am trying to identify an old Schaaf MFG billiard table.
Story goes that this pool table was "rescued" from being tossed out of a Menahga, MN bar in the early 1930s.
Nameplate reads:
The
Magazine Cushions
Schaaf Manufacturing Co.
Minneapolis, Minn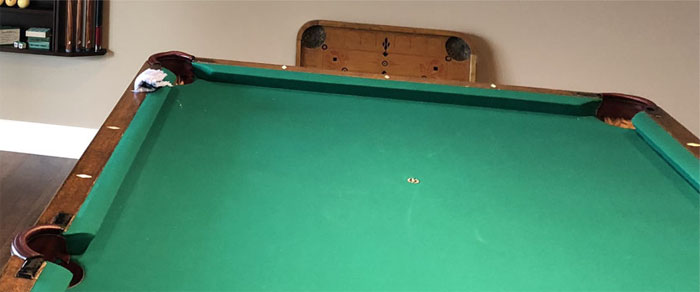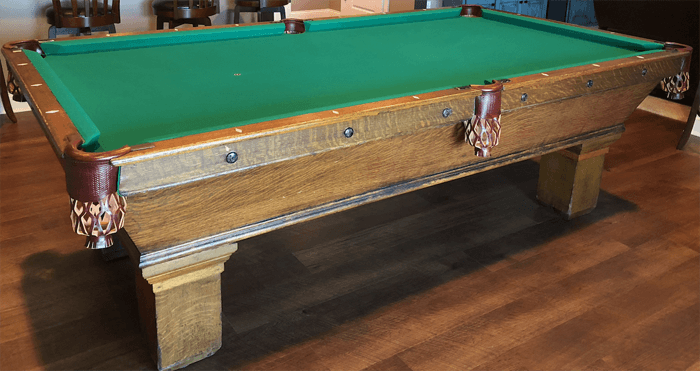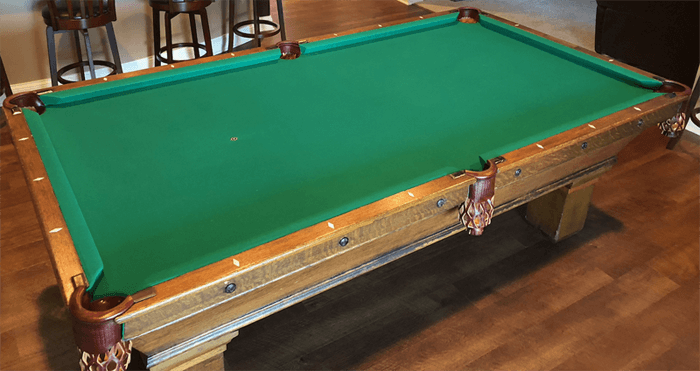 jorn
This question relates to the following brands:
Identify Old Schaaf MFG Billiard Table
Replies & Comments
---
billiardsforum on 7/9/2018 5:35:19 PM

What I have been seeing more and more are antique pool tables which were only serviced by Schaaf Manufacturing, and in the process of that pool table service, Schaaf Manufacturing Co. would replace the original nameplate with their own. (See the very bottom of our main Schaaf Manufacturing Pool Tables page, just under the heading: "Info on Schaaf Pool Tables from user1317403503").

I believe this is the case with yours as well.

See the following posts for similar scenarios:

BallBuster on 6/1/2022 9:45:35 AM

That looks like a "Minn Billiards Manufacturing" table. I just got one for about $35.00 and I'm in the process of restoring it. Notice that the pocket brackets are on top of the rails.
Identify Old Schaaf MFG Billiard Table
Title: Identify Old Schaaf MFG Billiard Table
Author: jorn
Published: 6/19/2018 10:23:48 PM
Last Updated: 7/9/2018 5:24:41 PM
Last Updated By: billiardsforum (Billiards Forum)