Old Schaaf Mfg Pool Table
---
1/2/2007 7:50:10 PM
Old Schaaf Mfg Pool Table
I recently (over the Christmas holiday) inherited a pool table from my Grandfather; label says Schaaf Mfg. Co. on it.
The story I got was that it was built in the early 1900's, went into a pool hall, then into a guys basement, then landed at my Grandfathers in the late 60's (1968-69 timeframe). My Grandfather sent the rails in to get them redone at that time, so I have rails with the Schaaf nameplate on them, but not sure if Schaaf was the manufacturer of the entire table. The felt even has Schaaf Manf. stamped on it along with some code (appears to be a serial number). The table definitely is old, but still solid and in great shape.
The only info that I know of the company is that they went out of business in the late 60's. Other than that, I am searching like crazy. If anyone knows anything, please post.
Picture of the nameplate attached along with a photo from my Grandfathers pool room.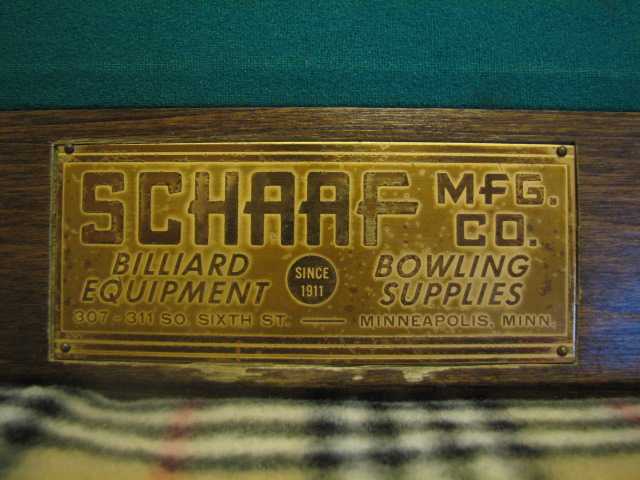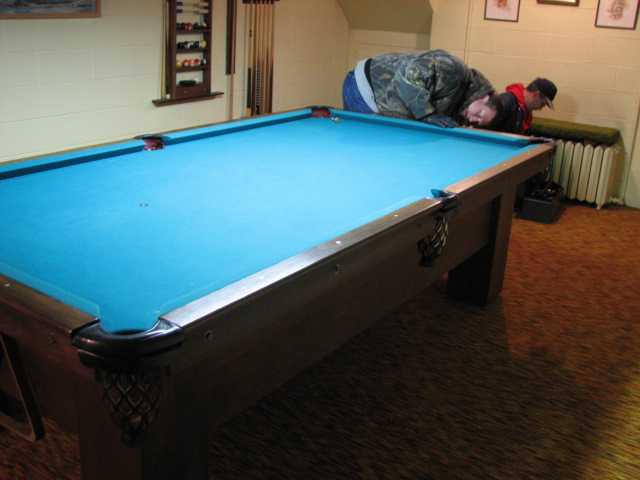 NiceSchaaf
This question relates to the following brands:
Old Schaaf Mfg Pool Table
Replies & Comments
---
Old Schaaf Mfg Pool Table
Title: Old Schaaf Mfg Pool Table
Author: NiceSchaaf
Published: 1/2/2007 7:50:10 PM