Value of a 1970s Meucci Originals MO7 Cue
---
6/2/2021 1:06:18 PM
Value of a 1970s Meucci Originals MO7 Cue
How much is a Meucci MO7 cue worth that I've owned since the 1970s (I think—It was a lost decade)?
I'm wondering what the value of the Meucci MO7 cue would be today.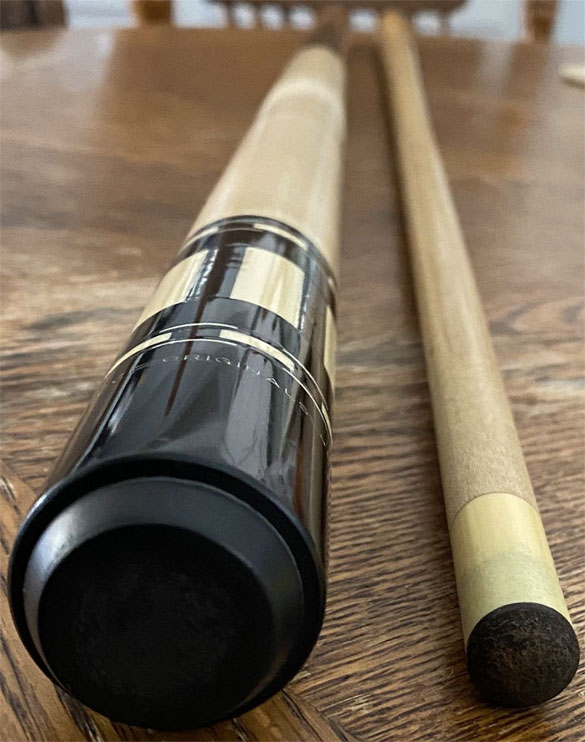 user1622664377
Value of a 1970s Meucci Originals MO7 Cue
Replies & Comments
---
billiardsforum on 6/8/2021 3:31:53 AM

Your Meucci Originals MO-7 cue looks to be in fantastic shape.

If it was from the 1970s, it would typically have a smaller rounder shaped rubber bumper (but they often ended up cracking and being replaced with the style you have on yours).

The ones with the original pill-style bumpers command the most from collectors. If you know yours hasn't been replaced, it may be a later iteration of that model's design.

Then there's the weight bolt under the rubber bumper. The flat-head bolts are older. Hex-style bolts are generally newer.

Either way, this particular design was very popular, and as such, there are plenty of them around in near-perfect condition. That is evidenced in the number of questions asked here about this exact model.

Visit these previous MO7 cue questions for more info:

That said, there'll still be demand. There's quite a large cohort of Meucci Originals cue collectors out there.
Value of a 1970s Meucci Originals MO7 Cue
Title: Value of a 1970s Meucci Originals MO7 Cue
Author: user1622664377
Published: 6/2/2021 1:06:18 PM
Last Updated: 6/8/2021 3:13:06 AM
Last Updated By: billiardsforum (Billiards Forum)