J. Q. Pool Cue Info
---
2/15/2021 7:15:44 PM
J. Q. Pool Cue Info
Does anyone know anything about this JQ cue or it's maker?
I bought this cue last week on eBay. I paid $60 for it.
It was advertised as "unbranded".
I didn't like the small grey bumper so I decided to change it, and that's when I discovered the "JQ 99" mark underneath it.
I have not been able to find any info about the cue. Anything that anyone knows will be helpful and appreciated. Thanks!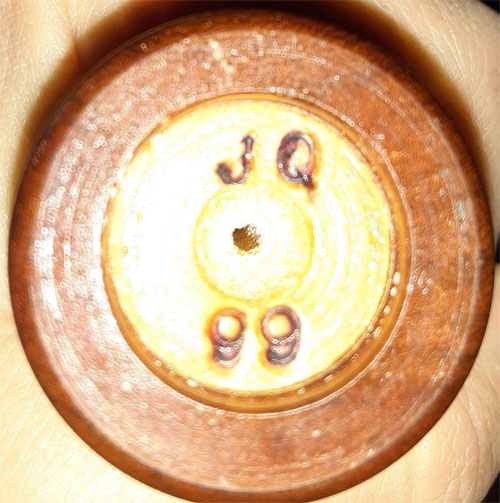 user1613445343
J. Q. Pool Cue Info
Replies & Comments
---
billiardsforum on 2/16/2021 8:19:35 AM

See:

The 99 is probably the year in which it was completed.

user1613445343 on 2/16/2021 9:46:55 AM

I could tell it was not a mass-produced cue.

I was surprised at how well it was made.

It's good to know a little info about every cue I own, and this has been very useful information. Thanks!
J. Q. Pool Cue Info
Title: J. Q. Pool Cue Info
Author: user1613445343
Published: 2/15/2021 7:15:44 PM
Last Updated: 2/18/2021 2:58:11 PM
Last Updated By: billiardsforum (Billiards Forum)