Looking for Info on cue with Stamp "JQ"
---
1/2/2020 1:27:13 PM
Looking for Info on cue with Stamp "JQ"
I am looking for information on this McWorter cue. At least, I think it's one of Jerry's.
Does anyone know the history of this cue and its approximate value?
Shaft has a "JQ" stamp.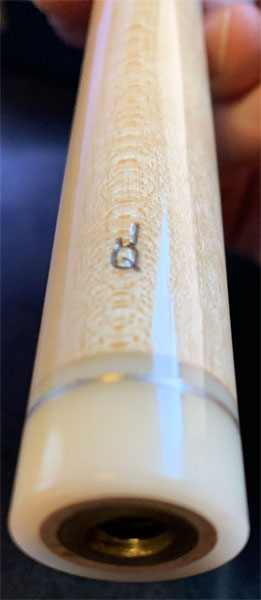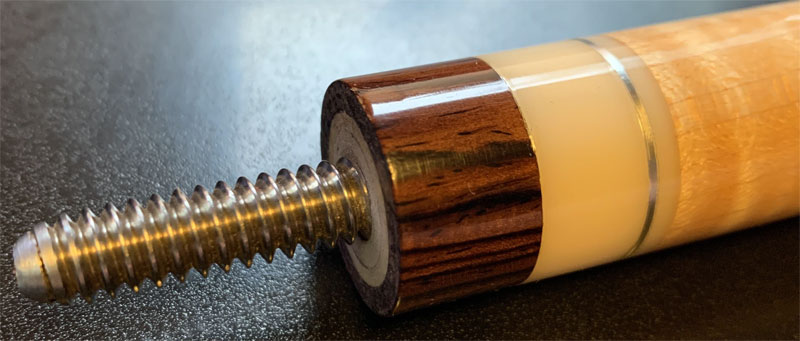 optimusprimerib
Looking for Info on cue with Stamp "JQ"
Replies & Comments
---
billiardsforum on 1/2/2020 4:53:24 PM

I am not sure that it's one of his cues.

One post on another site said:

...they were made by John Koernke from Englewood, Florida. I believe he passed around 2008. He managed the pool hall and made a few cues. Not sure how many are out there. I've seen three or four.

I believe this information, as the few I've see have been in Florida.

I found others with that same "JQ" stamped on the cue, and they were being sold as "JQ Cues". Yours is the nicest JQ Cue I've seen yet.

JQ cue offered for sale from J.W.

He is asking $800 USD or best offer (in 2010).

And then there were two more on another Q&A website:

optimusprimerib on 1/3/2020 8:16:10 AM

Thanks once again for the excellent response.

Ron Hergenroder on 4/24/2020 3:44:06 PM

Yes, that is a John Koernke cue. I know because I designed a lot of them. I met John when he first started making cues and I liked his work so I commissioned a few of cues that I wanted. They were good. I asked if he would make some that I had drawn and he said yes.

I would venture to say that any of his cues are worth at least $300. The more inlays and points they have, the more they are worth.

I have about a hundred or more of them. I believe John would have been really famous if he had continued as he was when I knew him. I really like his cues.
Looking for Info on cue with Stamp "JQ"
Title: Looking for Info on cue with Stamp "JQ"
Author: optimusprimerib
Published: 1/2/2020 1:27:13 PM
Last Updated: 1/19/2020 9:50:34 AM
Last Updated By: billiardsforum (Billiards Forum)