ID Pool Cue with "JQ 99" Stamp
---
11/2/2021 11:15:50 PM
ID Pool Cue with "JQ 99" Stamp
I need help identifying this hand made cue and very well made and high end I'm told. I just don't know the maker and it's stamped under butt cap.
This is under the but cap and has a screw that holds is on and it's smaller than normal and is grey in color.
Thanks for all the help.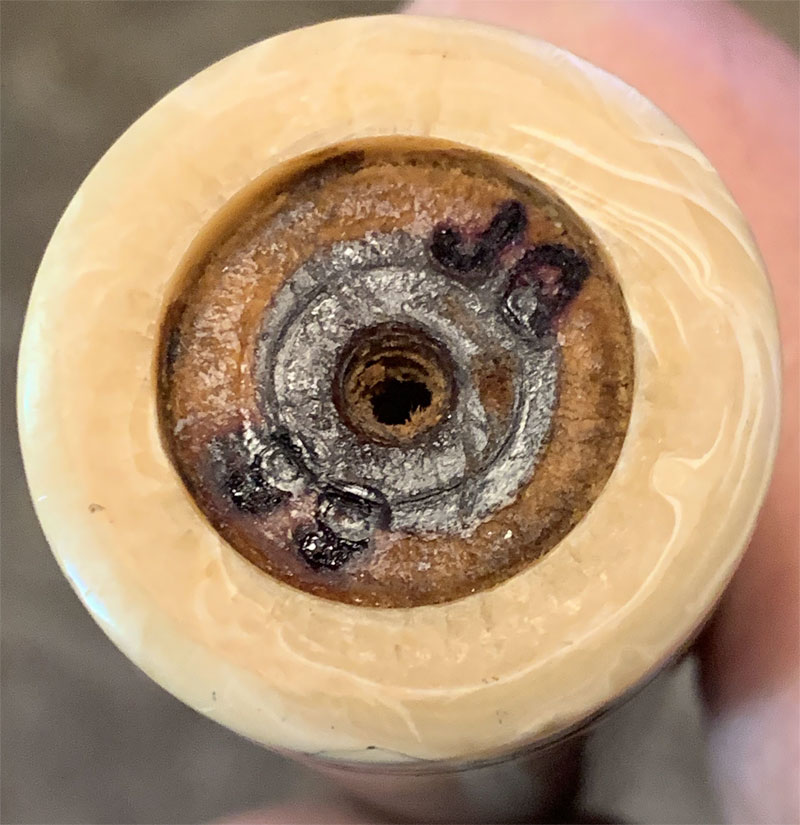 tcgtour
ID Pool Cue with "JQ 99" Stamp
Replies & Comments
---
billiardsforum on 11/10/2021 2:15:41 AM

It appears to be a JQ cue by John Koernke from Englewood, FL. That's the best I can do without seeing the rest of the cue.

See:

The 99 (if that's what the numbers are, it's hard to tell) is the year in which it was completed.
ID Pool Cue with "JQ 99" Stamp
Title: ID Pool Cue with "JQ 99" Stamp
Author: tcgtour
Published: 11/2/2021 11:15:50 PM
Last Updated: 11/10/2021 2:02:37 AM
Last Updated By: billiardsforum (Billiards Forum)