Fast Lenny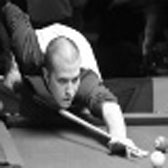 Fast Lenny
Owner at On The Rail TV (OTRTV, ontherailtv.com)
Phoenix, AZ United States
User Status
Offline
Last seen

11 years ago

Member for

14 years

4035 profile views
Member #802
About Me

I support pool through live streaming at www.ontherailtv.com.
My interests include pool, poker, boxing, fast cars, MMA, my 13 year old son, my 6 year old daughter, and 4 month old son.
OTR TV streams live pool for fans 100% free and has been doing so since 2008. Live broadcast at 12pm MST the Last Saturday of the month is 1 Pocket.
Latest Activity by Fast Lenny
Questions & Topics by Fast Lenny:
Companies I Own/Promote
On The Rail TV (OTRTV, ontherailtv.com)
My Vitals
Gender: Male
Marital Status: Married
Age: 43 years