Efren Reyes Vs Scott Frost DVD!
---
4/30/2009 4:54:10 PM
Efren Reyes Vs Scott Frost DVD!
I am happy to announce we have obtained this footage and are releasing it to everyone today. The footage was recorded at Kolbys last May in Tempe AZ by Carlos Avalos who is on the forums as BACK2GOOD1.
This is 100% action, no commentary, and no fancy frills just some great one pocket.
The promoter of this awesome event was Mark Cantrill also known on the forums as BFDLAD and runs the Champions and Legends Tour with Earl Strickland, Johnny Archer, and Nick Varner. This match was much talked about and people have asked about this footage being released so we are getting it out there to everyone so my partner Steven Hofstetter took on the task.
Down the road perhaps we might offer another DVD of this match with a player review by The Freezer, bonus footage and all the frills but at the moment we don't have time to do it nor can we give a date for that DVD, at the moment its just an idea.
The DVD is 4 hours and a 2 disc DVD, click on this link to purchase, price is $24.99.
Thank you.
ontherailtv.com/subpages/azbilliardsdvdorder.html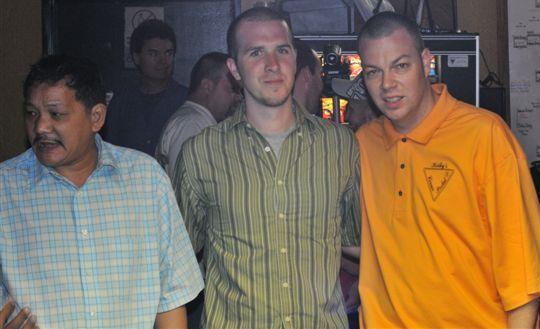 Fast Lenny
Efren Reyes Vs Scott Frost DVD!
Replies & Comments
---
user1520861053 on 3/12/2018 1:24:14 PM

No commentary STINKS! Always.
Efren Reyes Vs Scott Frost DVD!
Title: Efren Reyes Vs Scott Frost DVD!
Author: Fast Lenny (Lenny Marshall)
Published: 4/30/2009 4:54:10 PM
Last Updated: 3/13/2018 3:33:12 PM
Last Updated By: billiardsforum (Billiards Forum)