New Billiard T-Shirts from OnTheRailTV
---
6/27/2009 4:20:04 PM
New Billiard T-Shirts from OnTheRailTV
Well we have had a lot of people inquire on when we would do some new shirts so we came up with these, the slogan is one submitted from our contest we had on our site. Here is an image of what the shirts look like front and back.
We have large, XL, and XXL for you guys, all are black with silver gray print, Gildan 6.1 shirts. If you were signed up for our newsletter then you got to take advantage of saving a few bucks just like when we released the Frost/Efren DVD.
So when you are at ontherailtv.com make sure to sign up for our newsletter to get notified of when we are streaming and also save some money on our products when they are released.
Click on the link to order.
steveh.infusionsoft.com/cart/store.jsp?view=4&i=p71&navicat=17&navisubcat=21&naviprod=71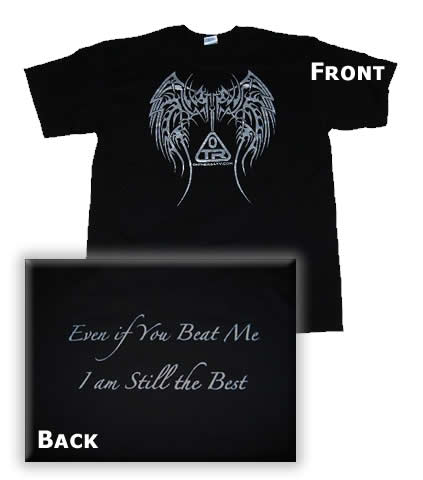 Fast Lenny
New Billiard T-Shirts from OnTheRailTV
New Billiard T-Shirts from OnTheRailTV
Title: New Billiard T-Shirts from OnTheRailTV
Author: Fast Lenny (Lenny Marshall)
Published: 6/27/2009 4:20:04 PM