unidentifiable custom stick with photo of S mark
---
3/11/2011 6:10:03 PM
unidentifiable custom stick with photo of S mark
I've include two photos of a new stick I found. The makers mark is a S or S over an S in cursive. The stick is an exotic wood. Any help identifying the maker or the kind of wood.
Thanks so much for any help you can provide.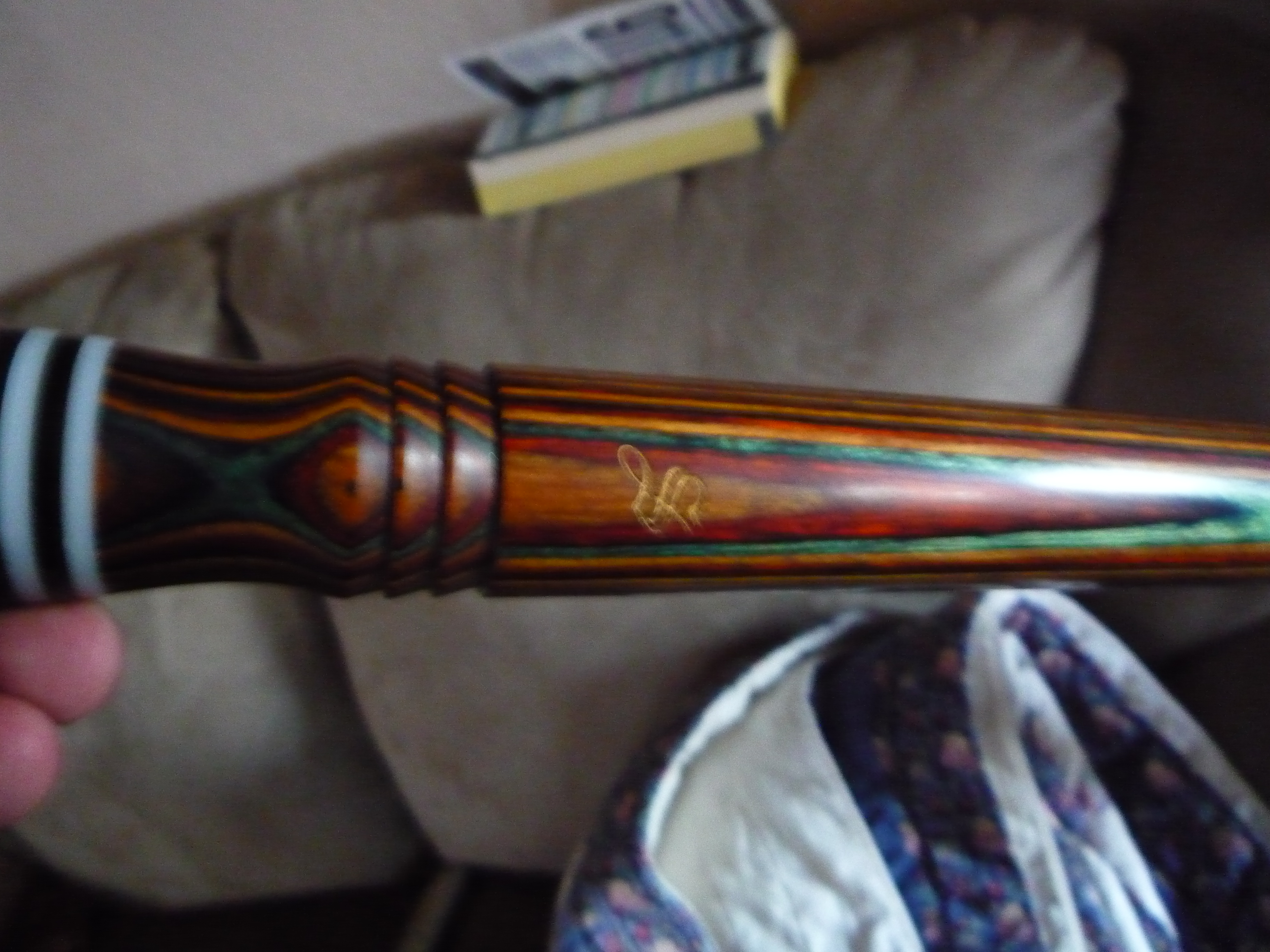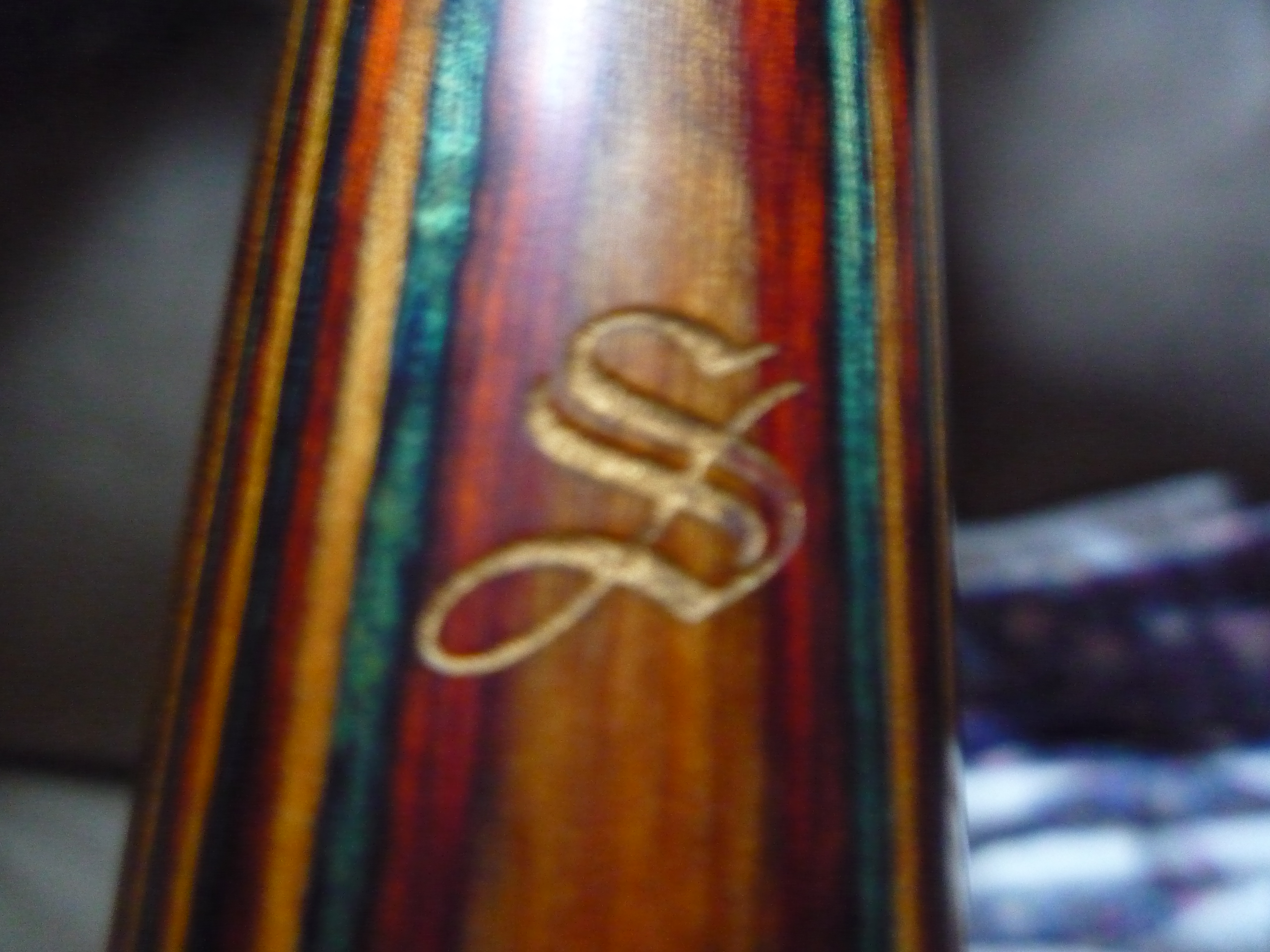 stevenfoxx
unidentifiable custom stick with photo of S mark
Replies & Comments
---
bustya on 6/14/2011 5:16:57 AM

Looks like a cue made by a guy out of Cali. who uses diamond wood and turns the butt narrow to drop the overall weight . Can't really tell without pics of the whole cue . The ones I've seen and hit with were well made and played alright ... Is the shaft diamond wood also ?

user1663521720 on 9/18/2022 10:22:01 AM

I have a "S" cue with the same maker's mark and coloring.

Were you able to find out anymore information about where it came from?

billiardsforum on 10/11/2022 5:45:11 AM

It is a "Scepter" pool cue.
unidentifiable custom stick with photo of S mark
Title: unidentifiable custom stick with photo of S mark
Author: stevenfoxx
Published: 3/11/2011 6:10:03 PM