Identifying a NOS Brunswick Cue, Year, and Value
---
3/23/2023 4:58:37 PM
Identifying a NOS Brunswick Cue, Year, and Value
My friend does clean-outs and came across this new-old-stock Brunswick cue and one other NOS Brunswick cue, each with very nice inlays. He was wondering if I could find any info about them.
It has a rubber bumper that says "Brunswick" as well name plates around the side of the butt plate.
It has the number "19" on the bag. I'm assuming that this is the weight in ounces. Is that correct?
I am looking to identify the Brunswick model name and/or number, the year of manufacture, and the value of this pool cue, as I have no experience with these.
Any help is appreciated. Thanks!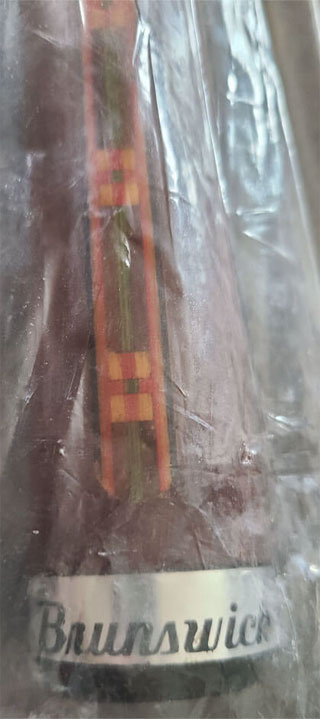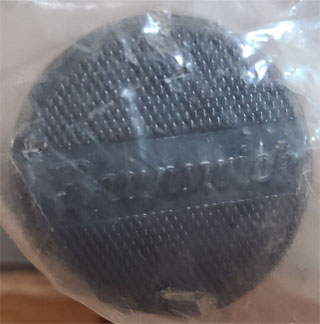 user1679605116
Identifying a NOS Brunswick Cue, Year, and Value
Replies & Comments
---
billiardsforum on 4/25/2023 8:21:19 AM

What a nice find!

This (and the other one) are both Brunswick "Sirocco" cues from 1969 to around 1973. Yes, both models are the "Sirocco" model. That makes this find even more amazing. You have the pair, in unopened and unused condition.

Here is the product specs and image from the 1969 Brunswick pool cues catalog:

Brunswick Sirocco Cues

Combining elegance with as exotic flair the Sirocco features a leather wrapped South American [illegible] hardwood butt with inlaid wood patterns.

Gold embossed trim, and a Brunswick Unishaft joint.

The Canadian maple shaft has professional taper, a pro-molded French tip, and Brunswick slip finish. Available in 18 to 21 oz. weights.

Brunswick typically contracted out the manufacturing of their cues, and these are no exception. These ones were made by Schmelke Cues in Rice Lake, WI. Schmelke is considered to be a high-quality cue maker.

See the first answer on ID Older Brunswick Pool Cue for more info.

In terms of their value, it's going to be very hard to come up with a price, because there aren't a lot of "new old stock" pairs like this on the market. It's hard without comparable sales to look at.

Another slightly newer NOS Brunswick Willie Hoppe Cue (made by Adam Cue of Japan in the 1970s) was priced at $300 USD (for a single cue) by someone I consider an expert. However, the owner disagreed with that assessment and believed it was worth $700+ based on interest he received in an eBay auction (which never closed).

Given that yours are Schmelke made, in America, and you have the pair, it is possible they may fetch more. Finding the right buyer might be a challenge, but doable if your friend isn't in a rush.

But in the end, though they're great cues, they're really not all that notable (other than the fact they're unopened and unused). Think of them like the Toyota Corolla of cues.

If they do sell, I'd love to hear what they go for, so I can update my notes for future reference!
Identifying a NOS Brunswick Cue, Year, and Value
Title: Identifying a NOS Brunswick Cue, Year, and Value
Author: user1679605116 (G. Burda)
Published: 3/23/2023 4:58:37 PM
Last Updated: 4/25/2023 7:06:40 AM
Last Updated By: billiardsforum (Billiards Forum)