ID New Old Stock Brunswick Pool Cue
---
3/23/2023 4:58:37 PM
ID New Old Stock Brunswick Pool Cue
Can anyone help me to identify this NOS Brunswick pool cue?
My friend does clean-outs and came across this new-old-stock Brunswick cue and one other NOS Brunswick cue, each with very nice inlays. He was wondering if I could find any info about them.
It has the number "20" on the bag, which I believe is the weight of the cue in ounces.
It has a rubber bumper that says "Brunswick" as well name plates around the side of the butt plate.
I am looking to identify the Brunswick model name and/or number, the year of manufacture, and the value of this pool cue, as I have no experience with these.
Any help is appreciated.
Thanks!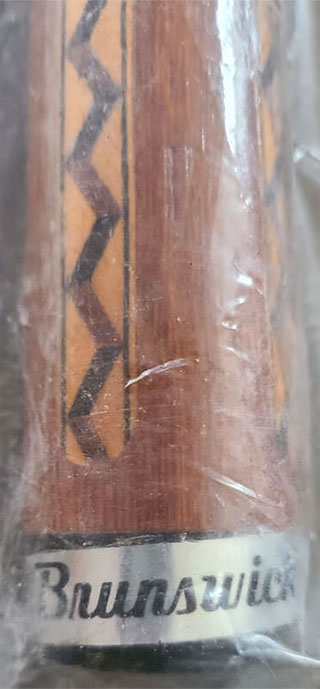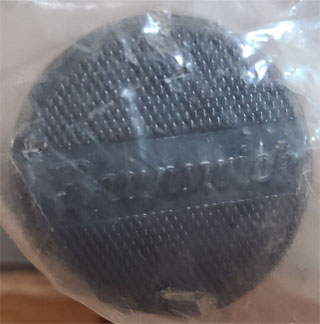 user1679605116
ID New Old Stock Brunswick Pool Cue
Replies & Comments
---
billiardsforum on 4/25/2023 8:23:53 AM

I had initially split this question into two separate ones, one for each cue. That was before I realized they both have the same model name for some reason—the Brunswick Sirocco cue.

See the answer on your other Brunswick cue ID question for more detail, catalog photos, and product information.
ID New Old Stock Brunswick Pool Cue
Title: ID New Old Stock Brunswick Pool Cue
Author: user1679605116 (G. Burda)
Published: 3/23/2023 4:58:37 PM
Last Updated: 4/25/2023 7:12:08 AM
Last Updated By: billiardsforum (Billiards Forum)