Rare New in Box Willie Hoppe 1968-1970 Brunswick Cue
---
12/7/2018 8:33:40 PM
Rare New in Box Willie Hoppe 1968-1970 Brunswick Cue
I've decided to sell my New in Box Schmelke/Adam/Brunswick Willie Hoppe cue.
Factory spec's: 57" long, 13mm tip, 20 oz weight, and has a leather wrap.
The cue has never been opened and is still in it's sealed plastic wrap package with original box fully intact.
The cue has never seen chalk, never seen a pool table except for show and tell.
I acquired it from the estate of a billiard parlor owner from Iowa state, where pool and billiards was very popular in it's hay day, much like in the rest of the Midwest where I'm located. I will not disclose the original owners name as it is not fair to them. I'm the second one to posses this item, so If we reach a deal I won't disclose your information either as that wouldn't be right. I have plenty of pictures of the cue, plus you will get pictures the day it's wrapped for shipping so we have zero doubt that it is flawless It's been boxed it's entire life and you can tell just by how true the colors still are.
This could possibly be the last one in this condition as I just don't see there being several of these in this new condition laying around. You all know the mystery and the story about these cues surrounding the end of a great era that was Brunswick making their own cues, and the start of the next era, being that of Adam cues. I have no doubts this is a Schmelke blank that was finished by Adam Cue as the veneers and points are flawless. It is literally a beautiful piece to own.
Serious buyers only. I had it listed on eBay and it drew a lot of interest but the fees would've hurt me in the pocket book so I pulled it down. I want it to go to a "forever home" and not to a flipper. Hoping that the buyer will preserve it in it's "show and tell" condition, but I have no control over what is done with it once I ship it and pack it.
Shipping will be "Next Day" only, and insurance is a must. Signature will be required. Once we come to terms the shipping and delivery can be arranged.
What you see is what you get. If you truly are a serious collector, trust me when I say that this cue will not disappoint.
If you are a serious buyer, then please:
leave a contact email
do not make low-ball offers like $200-$300 dollars.
There are plenty of beat up, used, warped, and stormed Brunswick Hoppe cues on eBay. Yes, they may be "The sticker professionals" but even the rags are selling at $200, $300, and $400 dollars, so be courteous with your offers. I wouldn't insult you by offering pennies on the dollar for a 50 year old item you had that is literally no longer available for purchase in "brand new" condition.
Thank you and sincerely yours, Rusty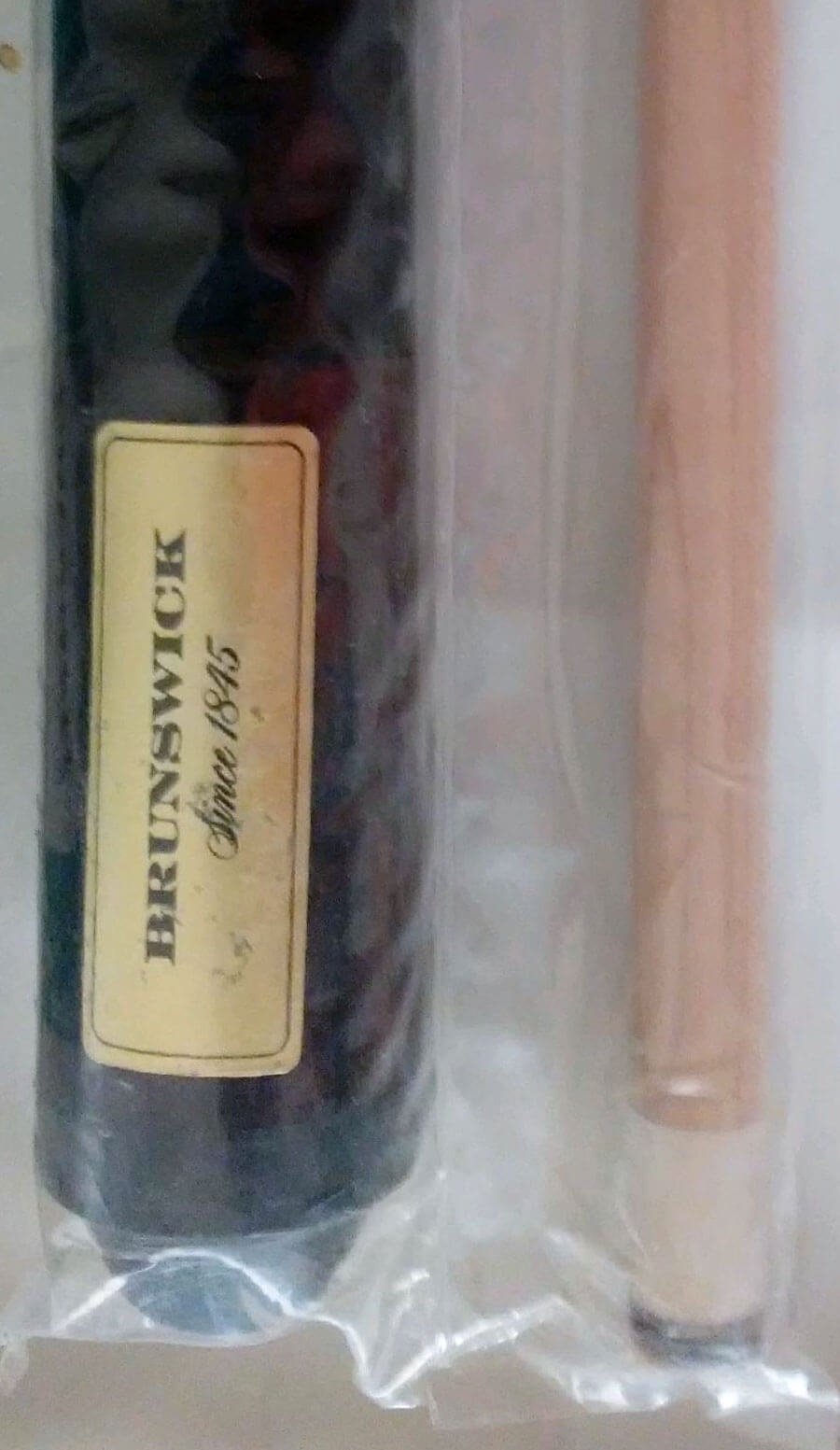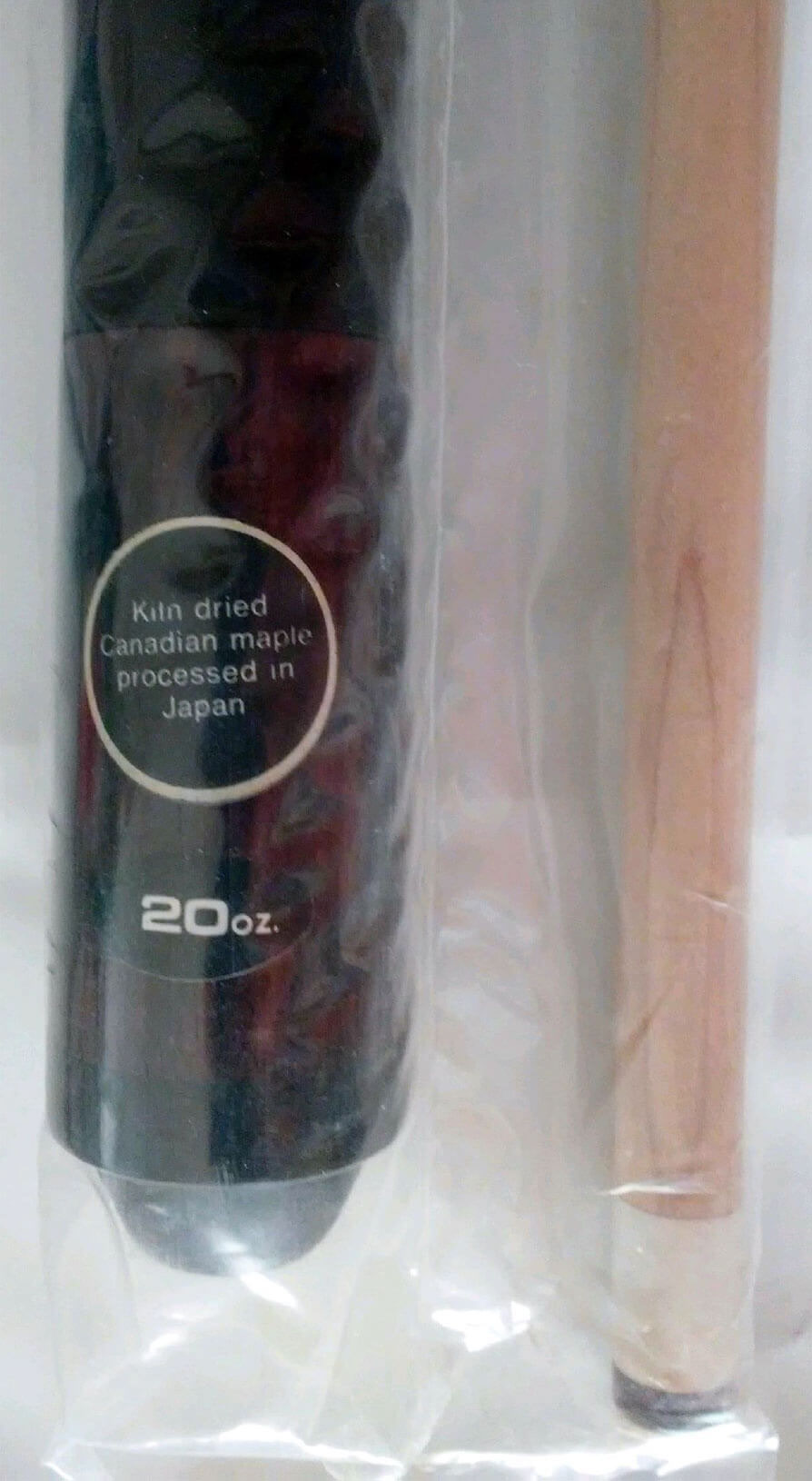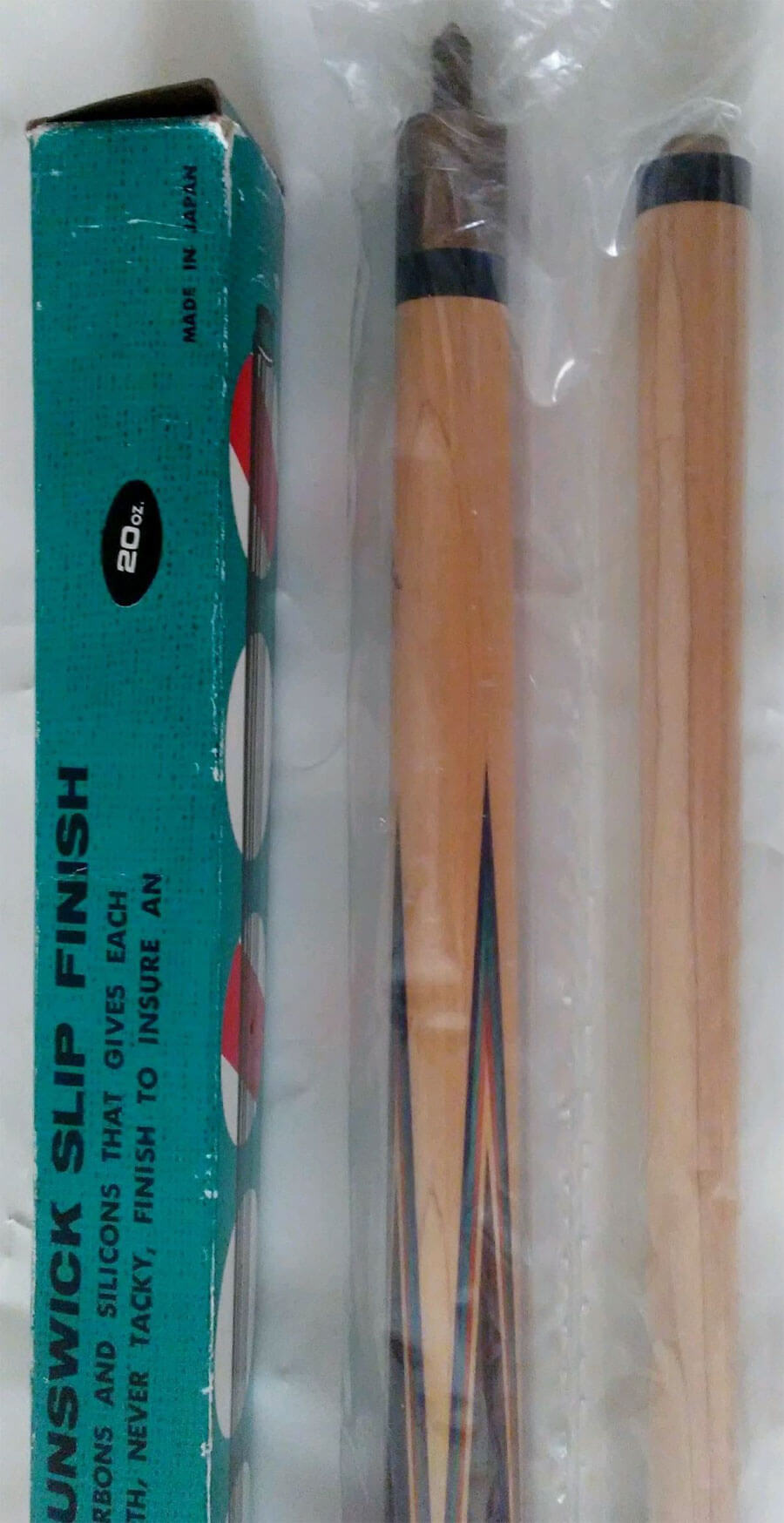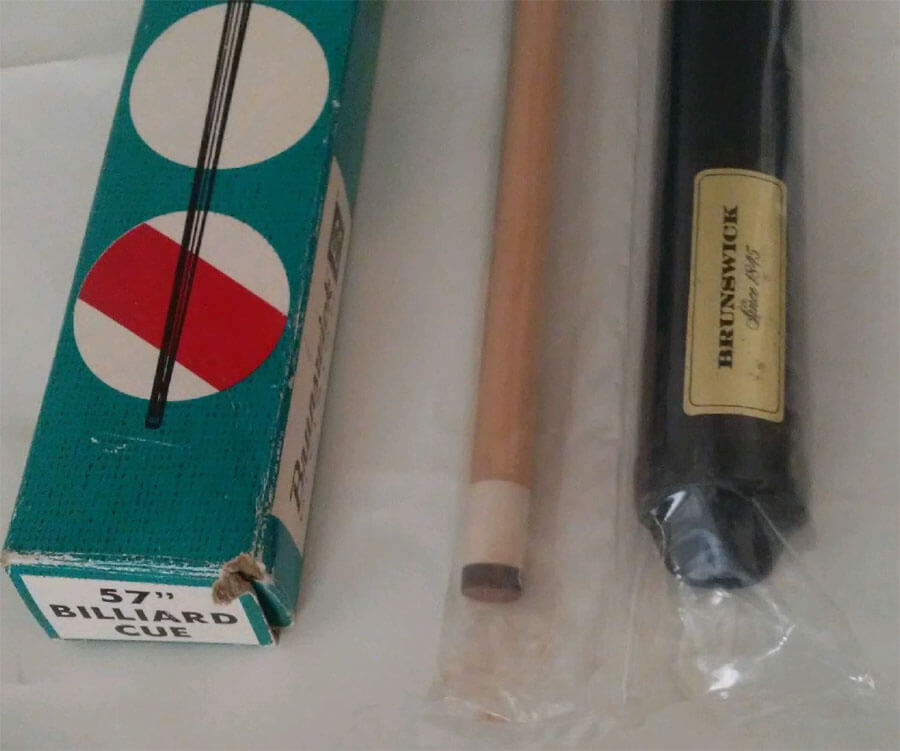 RUSTY
Rare New in Box Willie Hoppe 1968-1970 Brunswick Cue
Replies & Comments
---
billiardsforum on 12/8/2018 5:27:27 AM

What is your asking price?

FYI for others - the cue has been discussed at length in an earlier thread: "1970 Brunswick Willie Hoppe Cue Made by Adam" which also has a bunch more photos of the cue.

Best of luck with the sale. It is a real gem of a cue in it's sealed condition. Quite a find.

RUSTY on 12/8/2018 10:19:15 AM

I've reached out to every person I could in regards to the value of this cue in this condition. I really haven't got an answer as to a proper asking price.

I've been following the market on eBay and other secondary marketplaces and as I stated, the average price for this cue in a "very used condition" is around $300 to $400 range. Some of them in that range are stamped and some are not, but they all have one thing in common, which is being in a heavily used condition. All seem to be warped and most likely will end up as conversions or tapered down restoration work, or wall hangers. They also all have faded colors and the common joint problems e.g. either broken collars or missing collars. Most have shafts which are either mismatched or in an un-repairable condition. I have to believe that was why Brunswick finally came out with the unishaft - so you could easily get another.

So it drew a lot of interest at $700 list price on eBay but the fees of 15 percent didn't excite me all to well. I'm not trying to get rich as this isn't a one of a kind custom cue, but in this condition it may be the only of it's kind left for public sale that hasn't been restored.

I will entertain offers at this point at see where the interest takes me. :) You can contact me personally at tim.linn@yahoo.com if you'd like to discuss things in private.

Thank you again Happy Holidays.

Sincerely Yours,
Mr. Tim Linn

billiardsforum on 12/8/2018 1:26:36 PM

I agree, it is a very tough one to value because there would be very few, if any in it's condition, and with it's provenance. Finding comparable sales would be tough.

Good luck, and hope to hear what it eventually sold for!

RUSTY on 12/12/2018 6:56:46 PM

Nobody interested so far at $700.00. I've had a few watchers but probably just nosy. I think $700 plus for this cue isn't overboard considering that rubbish versions sell for $250-$400 in sad shape but they also are most likely converting. It is going to take a special buyer I'm sure, who just has to have it.

I'd open up the international market but just would be an absolute wreck shipping such a thing overseas.

billiardsforum on 12/12/2018 7:02:30 PM

I agree. The only thing you need to realize a proper price is time. The right buyer will come along. The longer you can hold it and wait for the right buyer, the higher the price you'll realize for the cue.

It is holiday season as well... and as you probably know, usually brings a lull in activity in the market.

user1574367217 on 11/21/2019 12:13:38 PM

I'm interested in your 1968 to70 Willie Hoppe Cue. What is your asking price for the cue. I have a Willie Hope cue made by Schmelke last year and it is beautiful also but I'd like to have a Brunswick made original if possible. Please call me with price. If reasonable I have cash. My phone number is 5759976274.Thank you. Larry Sparks.
Rare New in Box Willie Hoppe 1968-1970 Brunswick Cue
Title: Rare New in Box Willie Hoppe 1968-1970 Brunswick Cue
Author: RUSTY (Tim Linn)
Published: 12/7/2018 8:33:40 PM
Last Updated: 12/8/2018 6:43:46 AM
Last Updated By: billiardsforum (Billiards Forum)