AnitoKid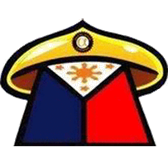 AnitoKid
Pool Player, Business Analyst, Information Scientist, Blogger at The AnitoKid on Billiards
Makati City, Makati Philippines
User Status
Offline
Last seen

14 years ago

Member for

15 years

4694 profile views
Member #256
About Me
Born on the 24th of July. Plays the piano, guitar, and the clarinet. Collects books and stamps. Very much into photography and billiards. A Financial Analyst, a Business Analyst, and an Information Scientist. A Student of Life - Seeking Alpha certified. And I kid you not! Also known as A-Kid.
Mabuhay from the Philippines! The AnitoKid anitokid@gmail.com
I'm all over the world!
Hobbies: Pocket billiards, photography
Favorite Quotes: And I kid you not!
Latest Activity by AnitoKid
Questions & Topics by AnitoKid:
Answers & Replies by AnitoKid:
My Gear
Playing Cue: Predator 2
Pool Table: Puyat Sports
Companies I Own/Promote
The AnitoKid on Billiards
My Vitals
Gender: Male
Age: 51 years