Value of a 1923 L. Grauman Pool Table
---
7/14/2019 4:47:46 PM
Value of a 1923 L. Grauman Pool Table
What is the value of a Grauman pool table?
I have recently acquired a 1923 L. Grauman pool table (Denver, CO) and several accessories.
It is composed of 3 pieces of slate.
The table finish appears to be original with no damage anywhere beyond the "patina" that would be expected on anything that is 95 years old.
Many of the pieces appear to be parts of a complete set with 1923 dates and several matching shipping/inventory labels on various pieces.
The ball rack is clearly part of the table set, based on matching wood, finish and marquetry.
The cue rack is labeled The Brunswick-Blake-Collander Co. and has a part of a patent label.
The cues also carry the Brunswick label.
There are two sets of balls. One set appears to be older than the other.
The pocket leather is in very good condition except for the pockets themselves.
The ball rack and brush carry Brunswick labels.
Included are wood scoring beads plus some hanging chalk boxes and other miscellaneous pieces. Even some old chalk with labels and old cans of ball polish.
What do I have?
What is your estimate of value?
When I have it recovered, I assume that the bumpers should be replaced. True?
There are stencils on the frame and on the slate that say "head". Is that important?
An item of interest. I have been told that there is an old, large L. Grauman sign painted on a brick building somewhere in Colorado. I originally thought that it was in Central City or Blackhawk, but after viewing your blog, I believe that it may be in downtown Denver near Blake Street and the Rockies Ball Park (Coors Field). I will make a trip there to see if it exists.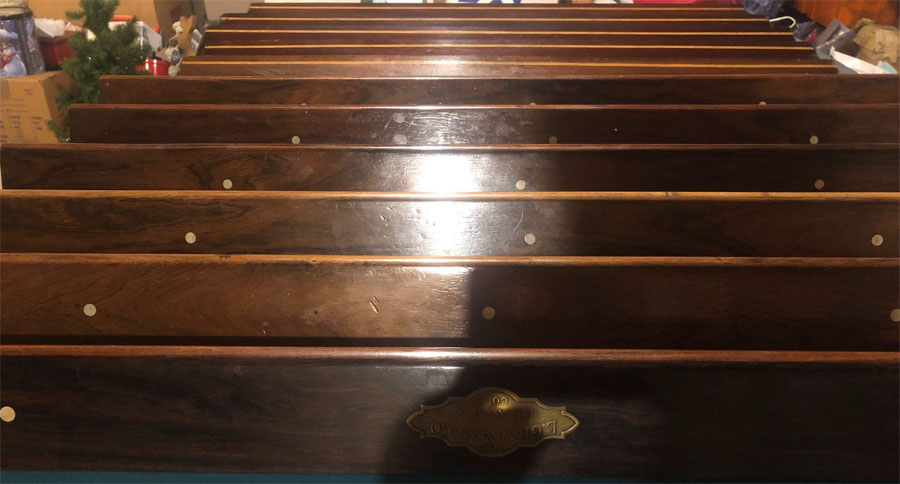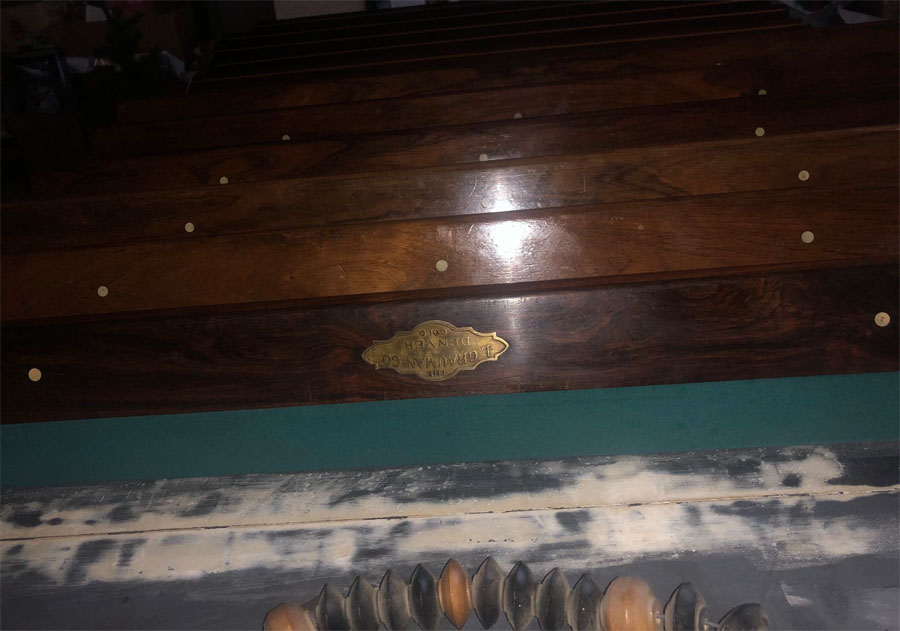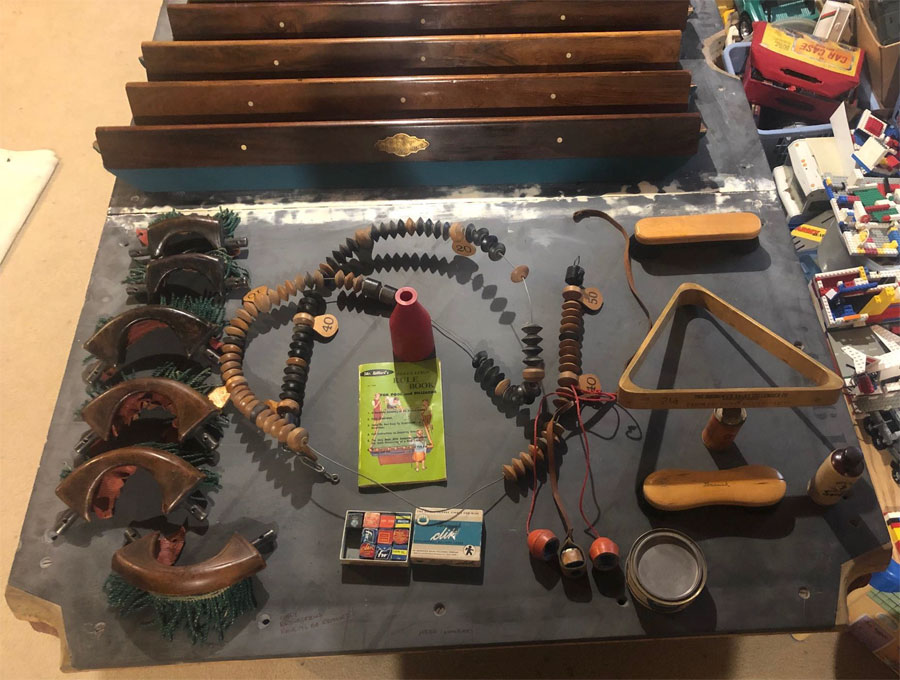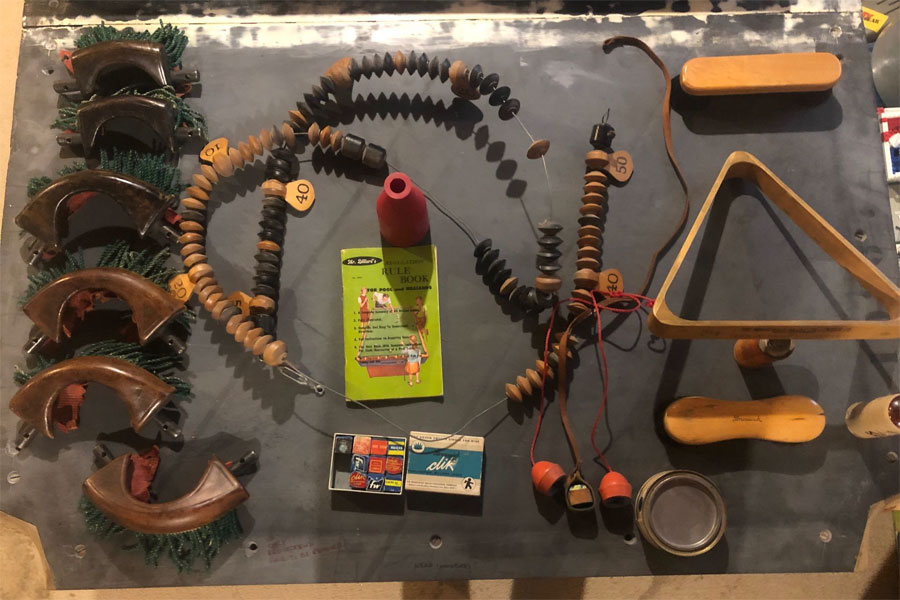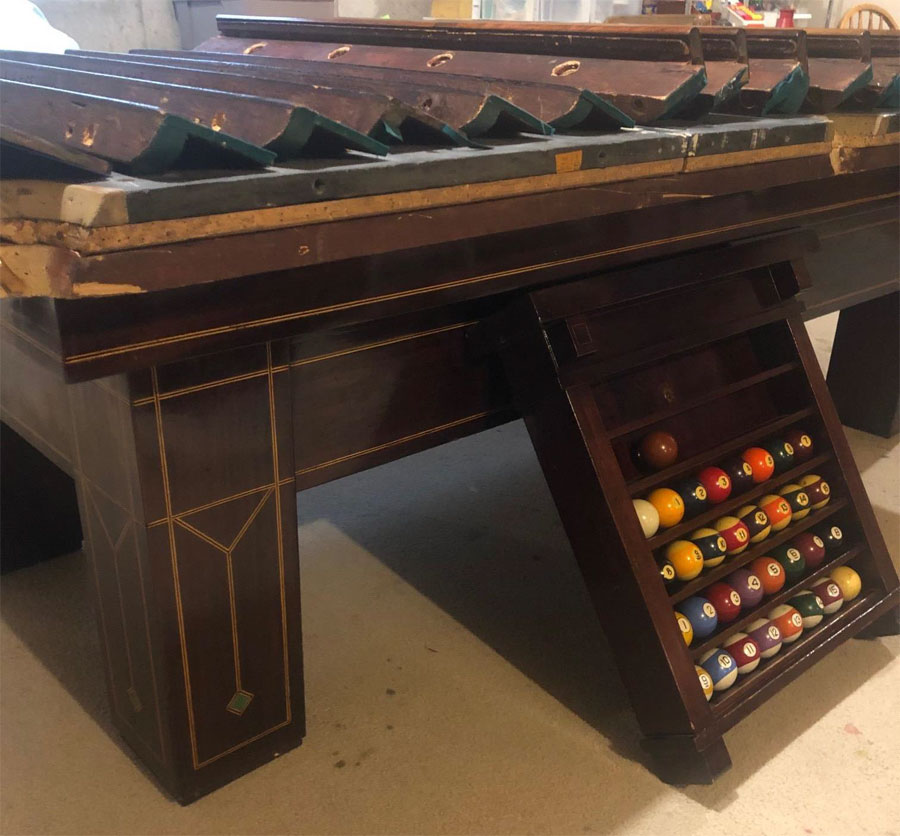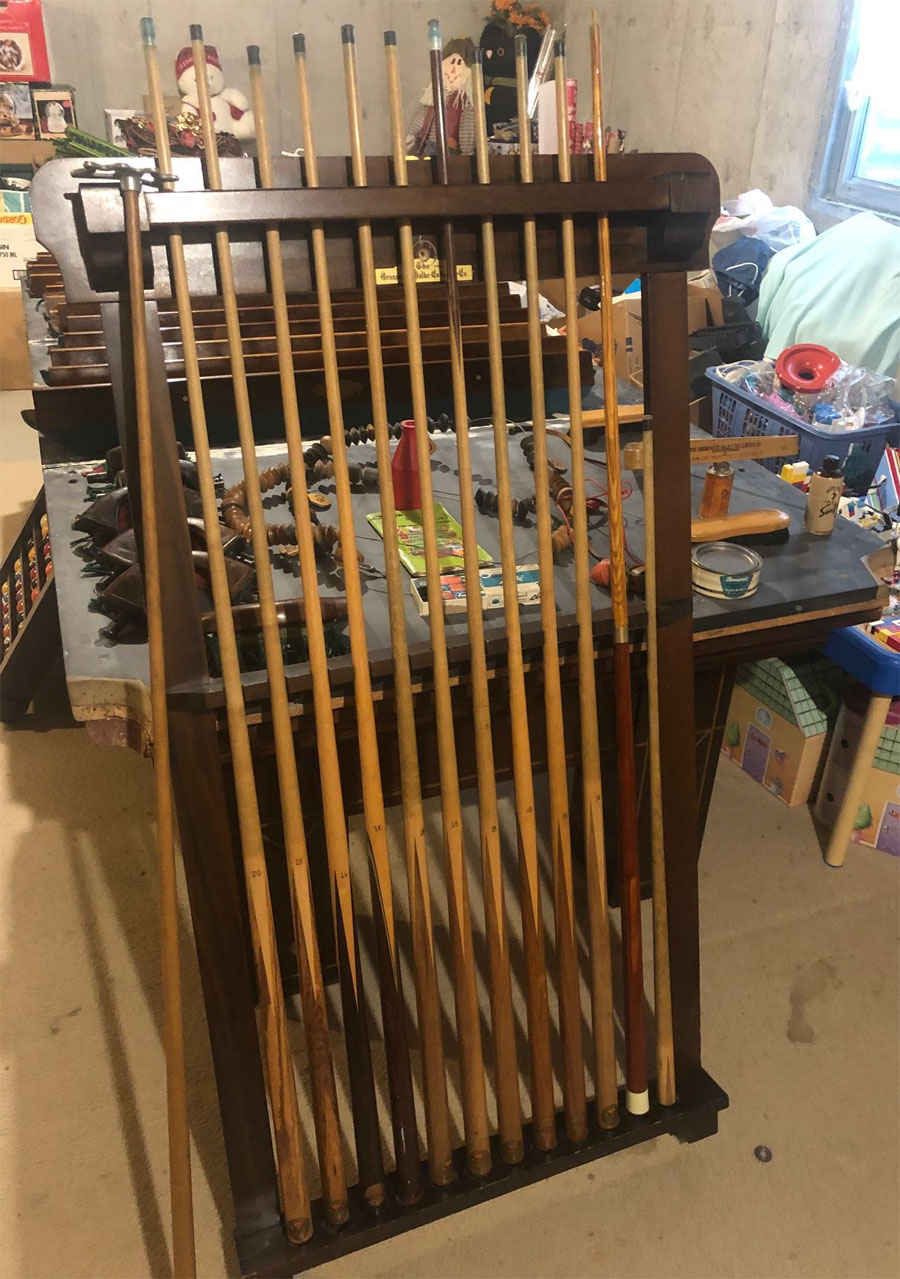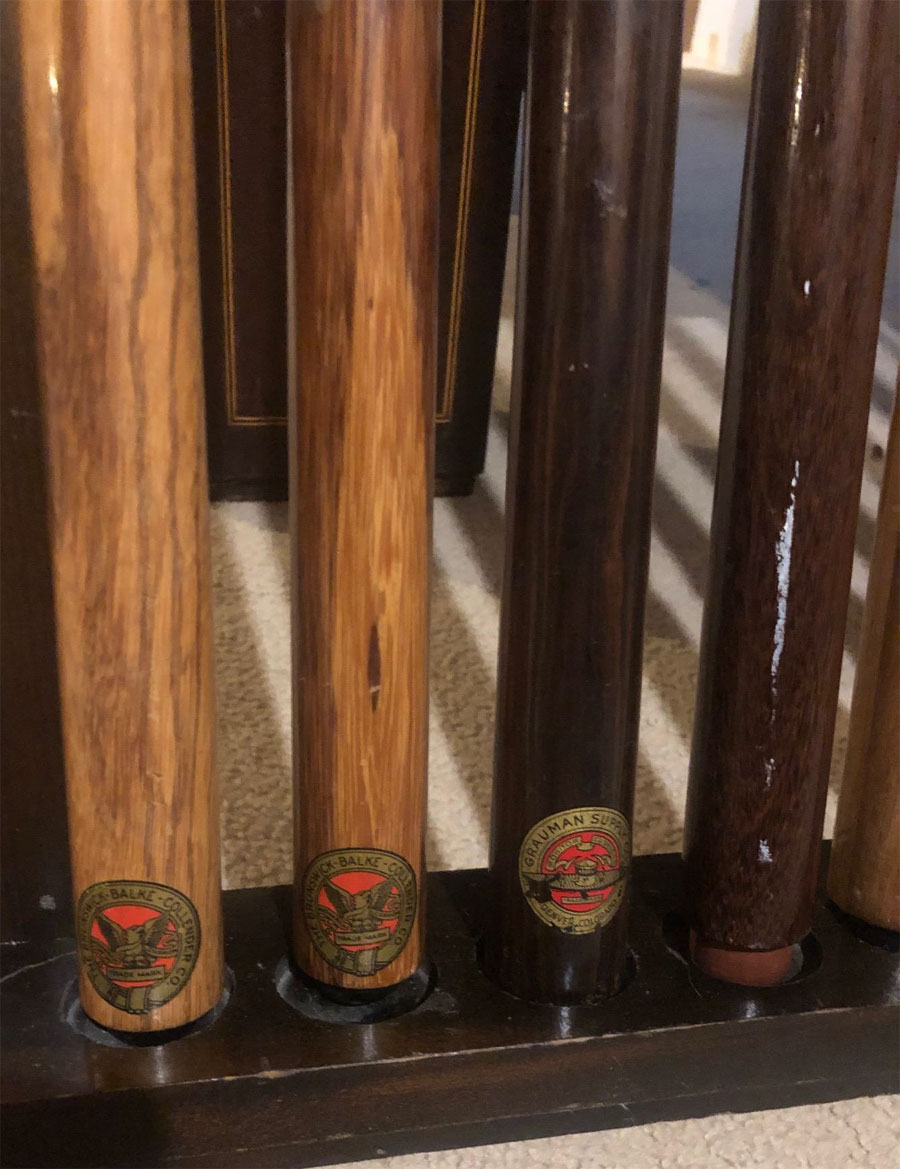 broomfield
Value of a 1923 L. Grauman Pool Table
Replies & Comments
---
Value of a 1923 L. Grauman Pool Table
Title: Value of a 1923 L. Grauman Pool Table
Author: broomfield
Published: 7/14/2019 4:47:46 PM
Last Updated: 7/25/2019 5:45:11 PM
Last Updated By: billiardsforum (Billiards Forum)