Pool Table Room in a Log Cabin
---
4/26/2008 9:33:40 PM
Pool Table Room in a Log Cabin
Other than some tight-looking long-rail action by the railing, I love this layout. I also like the window in the back, with the sofas, and the exposed brick fireplace. The tan pool table cloth kind of blends in due to the similar color to the walls, ceiling, and floor. I think a tournament blue cloth would look great. Maroon or traditional green cloth would also look good.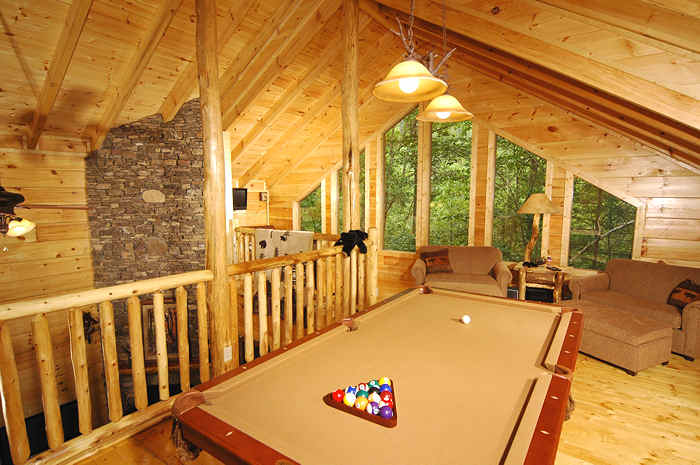 ...and, if that's not enough "log" for you, might want to investigate a pool table built from logs. Yes, that's right, a log billiard table, built from logs.
The frame, legs, and other support pieces are all constructed from logs. They didn't even take the bark off. Might be nice for a cabin, or for an outdoor patio. I'll bet it was a real bitch to get level!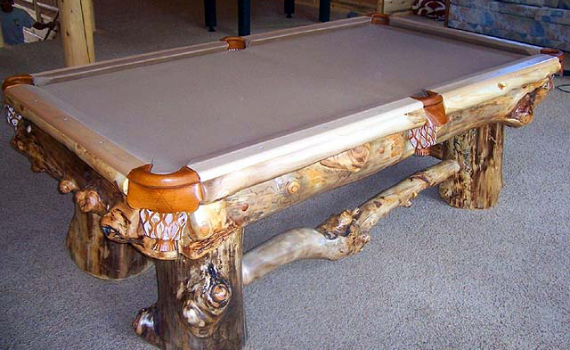 billiardsforum
Pool Table Room in a Log Cabin
Replies & Comments
---
Pool Table Room in a Log Cabin
Title: Pool Table Room in a Log Cabin
Author: billiardsforum (Billiards Forum)
Published: 4/26/2008 9:33:40 PM