Identify U.S. Billiards Pool Table Model and Value
---
11/4/2017 4:02:08 AM
Identify U.S. Billiards Pool Table Model and Value
I am trying to identify a US Billiards pool table model and value. Does anyone know when this was made and how much it might be worth?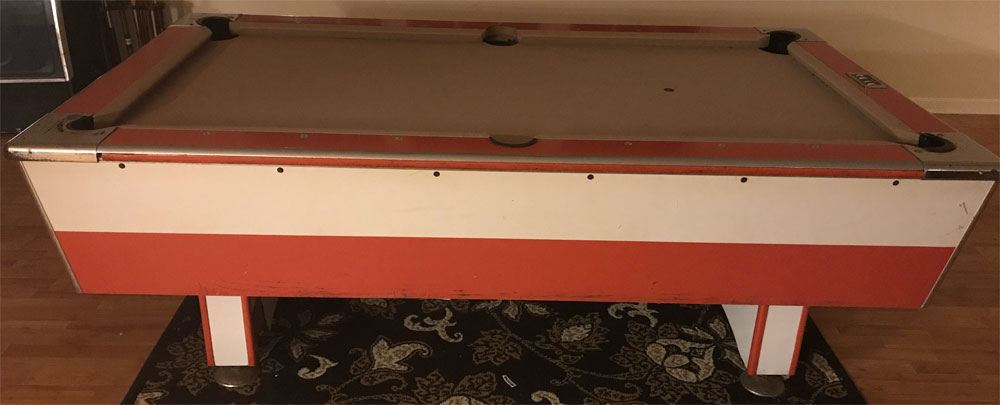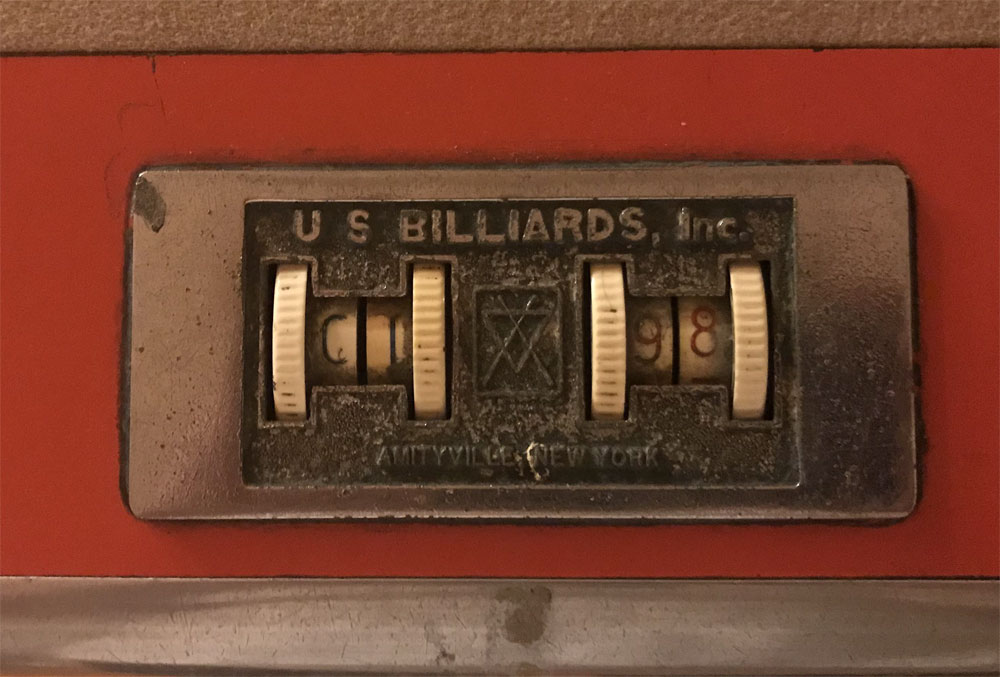 user1509782199
Identify U.S. Billiards Pool Table Model and Value
Replies & Comments
---
billiardsforum on 12/8/2017 4:16:13 PM

Is it a coin-operated model (perhaps on the side that isn't visible in the photo) or is it a free-play version? Also a pic of the legs face-on, as well as a pic of the ball-return area (if one exists) would help.

Also, I don't believe that is the original color. Has it been re-finished or just painted over at some point?

ZackCrack on 4/29/2018 11:45:06 PM

I just picked up the same U.S. Billiards coin-op pool table in very nice shape, but is missing the door to the ball return. Does anyone know where to find a replacement?
Identify U.S. Billiards Pool Table Model and Value
Title: Identify U.S. Billiards Pool Table Model and Value
Author: user1509782199
Published: 11/4/2017 4:02:08 AM
Last Updated: 11/4/2017 4:54:00 AM
Last Updated By: billiardsforum (Billiards Forum)