US Billiards "Leader" PRO-3 Coin-OP Pool Table for Sale
---
1/30/2021 2:38:28 PM
US Billiards "Leader" PRO-3 Coin-OP Pool Table for Sale
I have a red and white colored U.S. Billiards Pro 3 "Leader" model coin-op pool table for sale.
I have owned it since 1980 when I bought it from a bar that closed. It has been well kept in my home since then and is in great condition. I replaced felt in 1982, and it has rarely been used since then.
The original paperwork comes with it.
All of the doors are in place, and coin slide push-chute works.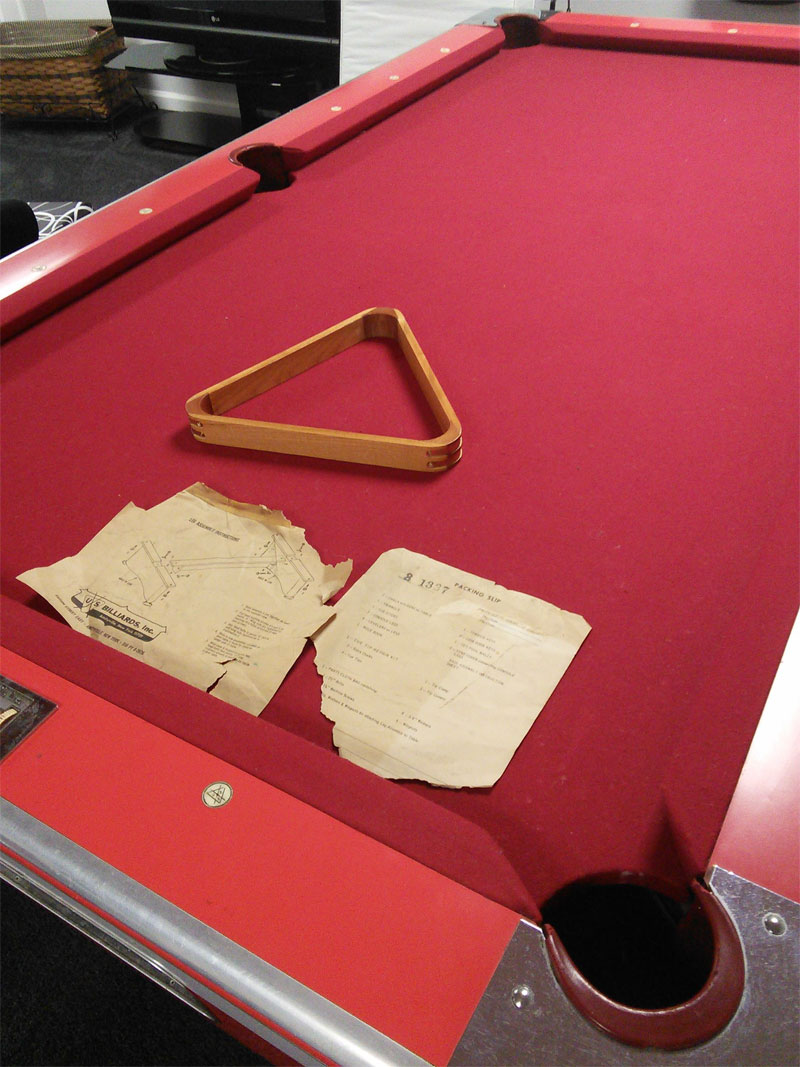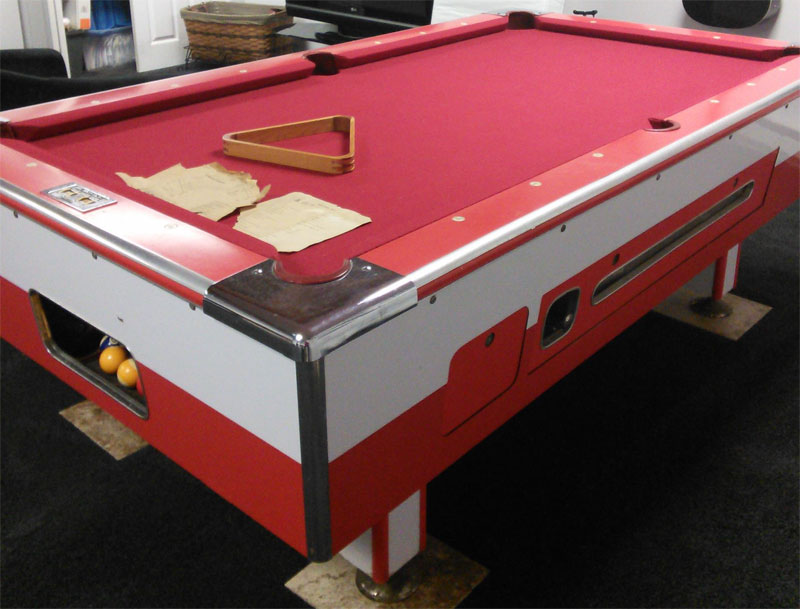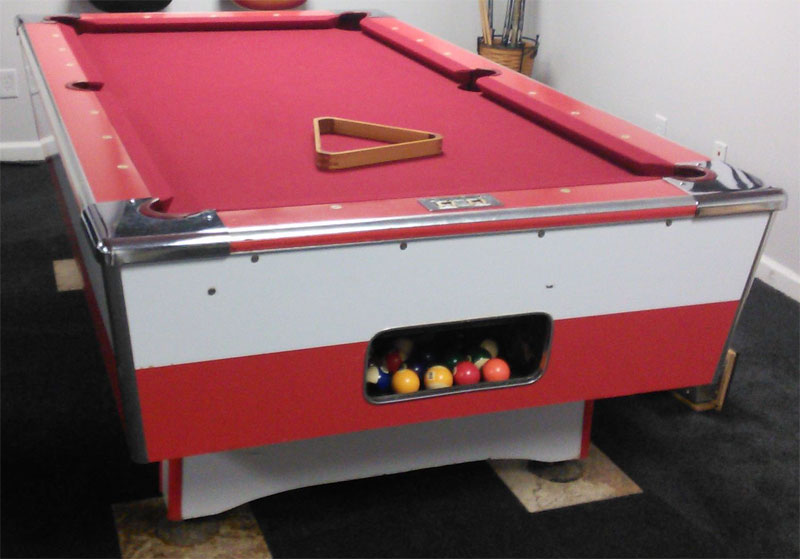 user1612046307
US Billiards "Leader" PRO-3 Coin-OP Pool Table for Sale
Replies & Comments
---
billiardsforum on 1/31/2021 9:37:16 AM

Great looking commercial-grade coin-op pool table!

What is your asking price?

Also - would it be possible to share a clear, close-up photo of those two documents? I'd love to share those docs (freely) for other U.S. Billiards pool table owners looking for them.

Good luck with the sale!

RayMills on 1/31/2021 1:35:15 PM

And, are you in the United States?

If so, how far from Seattle?
US Billiards "Leader" PRO-3 Coin-OP Pool Table for Sale
Title: US Billiards "Leader" PRO-3 Coin-OP Pool Table for Sale
Author: user1612046307 (David Martz)
Published: 1/30/2021 2:38:28 PM
Last Updated: 1/31/2021 9:31:47 AM
Last Updated By: billiardsforum (Billiards Forum)