Identify ProLine Pool Table Model
---
7/20/2022 1:28:12 AM
Identify ProLine Pool Table Model
I own a billiard servicing company here in Florida and we resell quite a few ProLine pool tables. Their company headquarters was actually only 45 minutes away from us, and we actually did quite a bit of work for them as well, back in the day.
@billiardsforum - I read one of your answers to a previous question regarding a Proline pool table. You responded that you had catalog images of all the ProLine pool table models. I am in desperate need of the names and pictures of all the Proline pool tables.
I was wondering, if there is any way you could send me a link or a copy of the pictures with the models names?
I am picking up a used Proline pool table today and cannot find the model name of it anywhere.
I use to have a file with all the pictures of each model, but I can no longer find it…ugh
I appreciate any help you can provide.
Thank you,
Cheri
Pool Table Professionals LLC
pooltableprofessionalsllc.com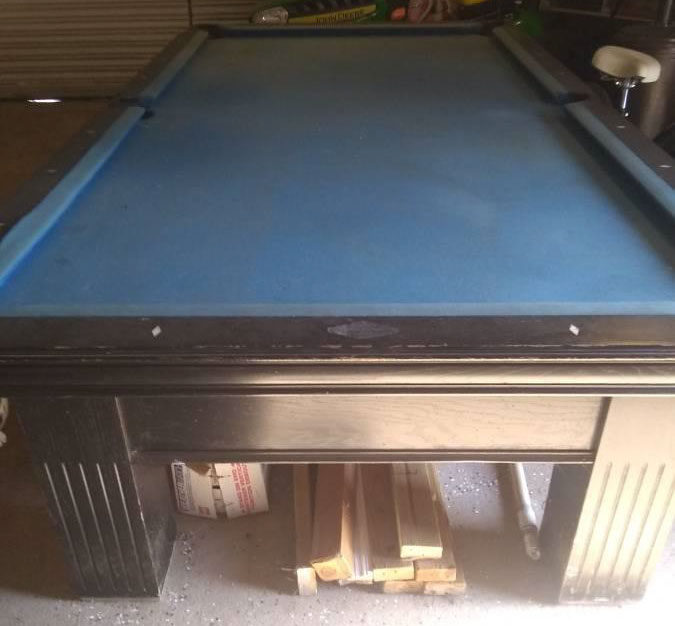 Pool Table Professionals
Identify ProLine Pool Table Model
Replies & Comments
---
billiardsforum on 7/21/2022 6:26:46 AM

It appears to be a ProLine "Kingsbury" pool table.

From the catalog:

Proline Kingsbury Pool Table

Distinguished, refined, in a class by itself. Contemporary yet formal, the Kingsbury is constructed of solid maple finished to perfection. Available in a wide variety of finishes to match its surroundings, the Kingsbury is the right choice for those who insist on that perfect fit.

I don't have everything properly digitized yet, but when I do, I'll have it all posted on this site, and will give you a heads up.

Pool Table Professionals on 7/22/2022 11:59:03 AM

Thank you!

Yes, you are correct, it is a ProLine Kingsbury pool table, and a 9-footer at that!

It was FREE, and you cannot beat free!
Identify ProLine Pool Table Model
Title: Identify ProLine Pool Table Model
Author: Pool Table Professionals (Joe and Cheri Koontz)
Published: 7/20/2022 1:28:12 AM
Last Updated: 7/21/2022 6:18:02 AM
Last Updated By: billiardsforum (Billiards Forum)