Which Pool Cue Joint Type is Better
---
12/13/2017 4:44:52 PM
Which Pool Cue Joint Type is Better
I have a Helmstetter RCH-VIP i-5 cue, and a Danny Stout cue from the 1990s. I included pictures of the joints of both cues.
The Danny Stout cue has just the screw, so the two halves are flat up against each other.
The Helmstetter joint has the hollowed out joint that would seem to make a tighter seal.
Is the Danny Stout cue joint as good (or worse?) than the Helmstetter RCH VIP joint?
(Sorry if I'm not using the right terminology here :)
The Danny Stout pool cue joint: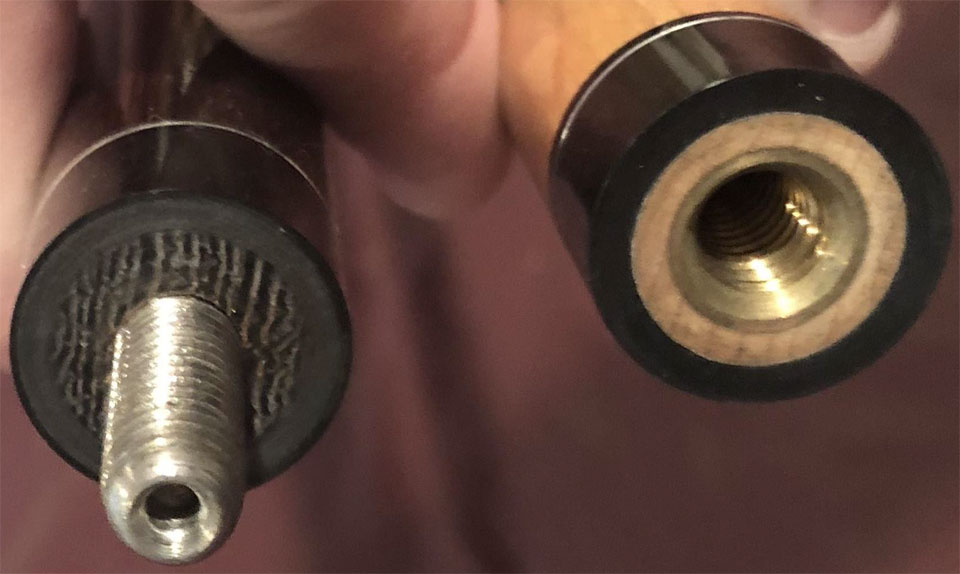 The Helmstetter RCH-VIP joint: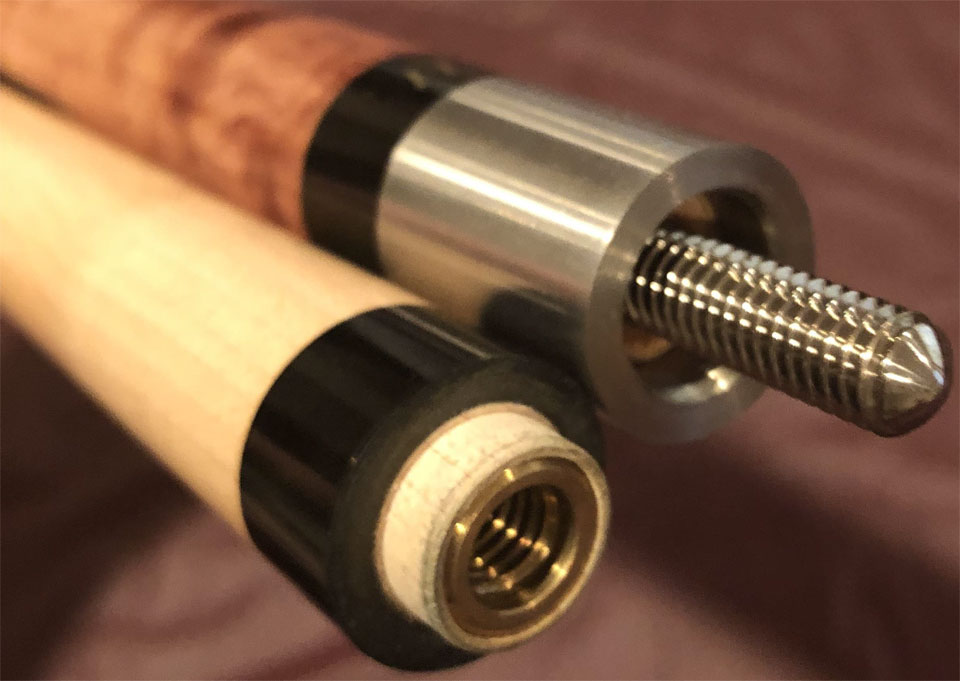 TimP
Which Pool Cue Joint Type is Better
Which Pool Cue Joint Type is Better
Title: Which Pool Cue Joint Type is Better
Author: TimP
Published: 12/13/2017 4:44:52 PM
Last Updated: 12/14/2017 6:35:42 AM
Last Updated By: billiardsforum (Billiards Forum)