Model of this Danny Stout Pool Cue
---
12/13/2017 4:33:17 PM
Model of this Danny Stout Pool Cue
I am looking to identify the model name of this Danny Stout pool cue. The cue is in excellent condition, and hasn't been used in about 20 years. You can see in the photo that the Stout cue retailed for $550 at the time.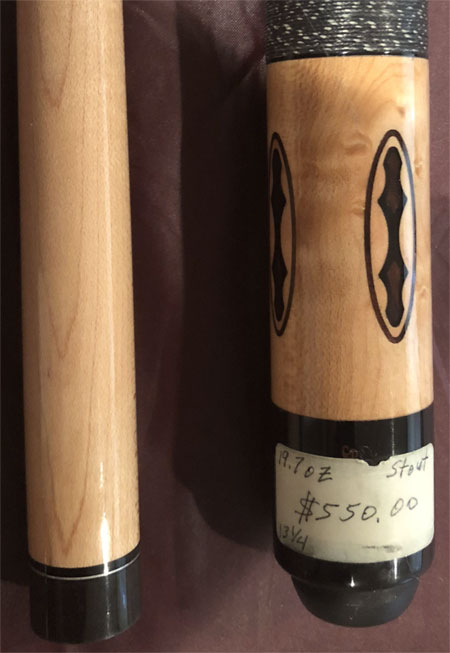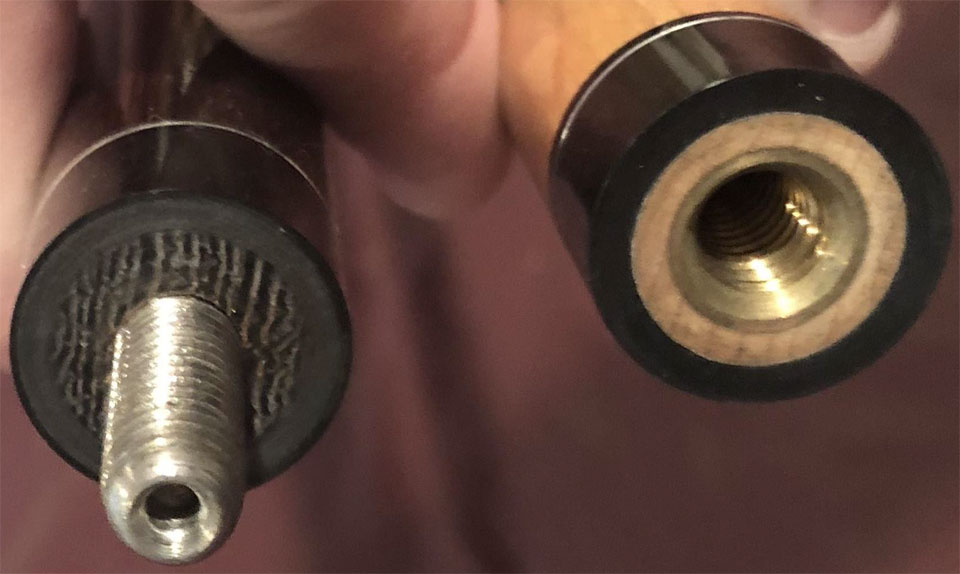 TimP
Model of this Danny Stout Pool Cue
Replies & Comments
---
billiardsforum on 12/14/2017 6:55:38 AM

There is very little available on Danny Stout Custom Cues.

Can't find any catalogs or brochures (and I wouldn't think there would be any, since he's a custom cue maker). I am not sure that he gives each custom cue a model name.

Will let you know if I find anything else. Please do the same if you find anything.

The last known contact info I could find:

Stout Sticks Inc
2335 Stepping Stone Lane
Asheboro, North Carolina 27205
Contact: Danny Stout
Phone: 336-629-0449

Previously known as "Stout Cue Mfg."
Model of this Danny Stout Pool Cue
Title: Model of this Danny Stout Pool Cue
Author: TimP
Published: 12/13/2017 4:33:17 PM
Last Updated: 12/14/2017 6:09:46 AM
Last Updated By: billiardsforum (Billiards Forum)