Vintage Brand Pool Cue Value
---
2/16/2018 10:04:21 AM
Vintage Brand Pool Cue Value
I can't find any info on Vintage brand pool cues. I would just would like to know about how old this stick is and how much it would sell for?
What are these Vintage brand poll cues worth today?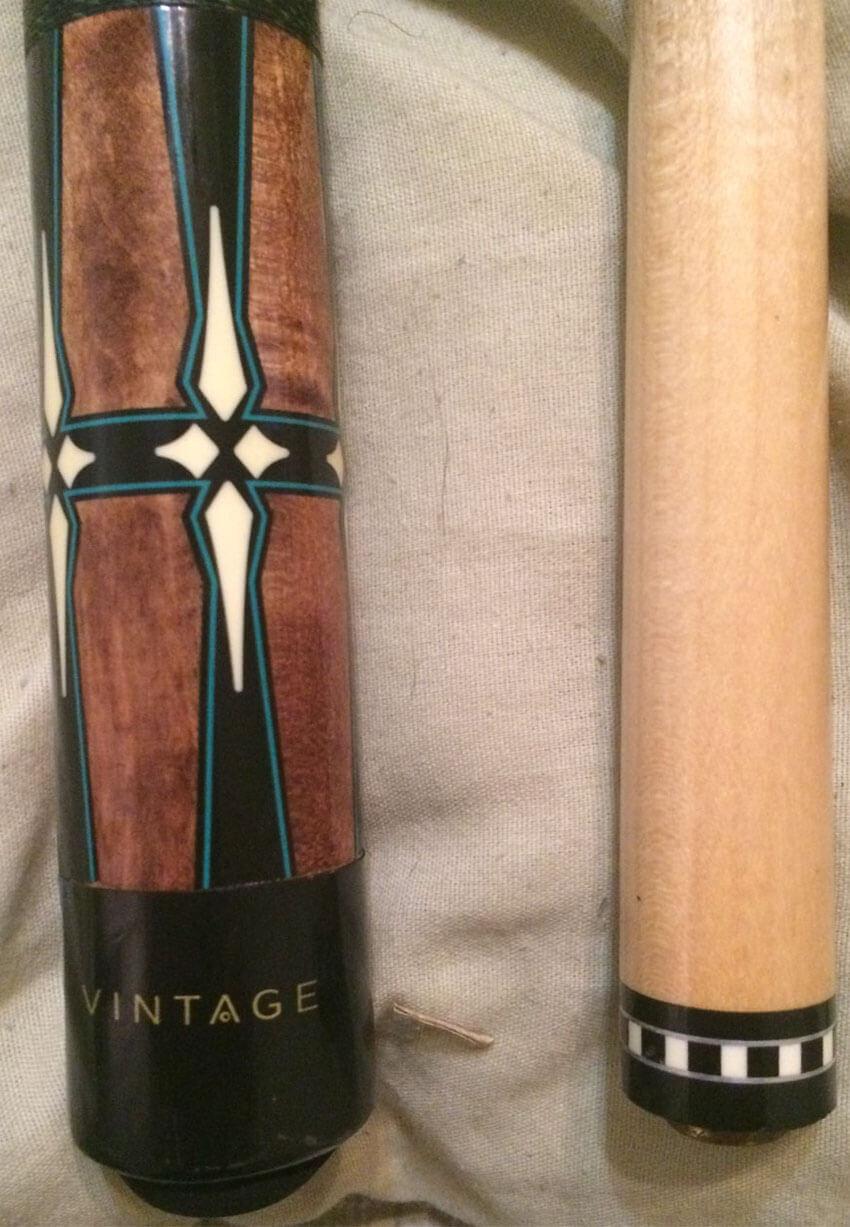 RJM
Vintage Brand Pool Cue Value
Replies & Comments
---
billiardsforum on 2/17/2018 6:29:24 AM

This Vintage-brand pool cue is from the early 2000s. The "Vintage" brand of pool cues was distributed by Cue & Case sales.

They are a lower-end pool cue e.g. designs are either decals or painted on for the most part vs. real inlays, etc. But, they are a well-playing cue. They are basically a "budget" version of cues like Players and Lucasi.

Today they sell for between $40 and $70 dollars.

This particular model was shown in a Cue & Case advertisement from InsidePool Magazine in March 2003.

See these other questions on cues with the word "Vintage" on the butt.
Vintage Brand Pool Cue Value
Title: Vintage Brand Pool Cue Value
Author: RJM
Published: 2/16/2018 10:04:21 AM
Last Updated: 2/17/2018 6:31:55 AM
Last Updated By: billiardsforum (Billiards Forum)