How Much is a Meucci MO-4 Cue Worth, and Best Place to Sell It
---
1/31/2021 1:05:34 PM
How Much is a Meucci MO-4 Cue Worth, and Best Place to Sell It
I'm trying out where to sell this Meucci Originals MO-4 pool cue.
It was bought new by my father in late 1977 or early 1978. It has two matching shafts and a custom made hardwood cue case.
This cue has been used many times but it is excellent shape.
I'm trying to find out where to list it for sale, and get a feel for the value of a Meucci MO-4 cue.
Any help would be appreciated.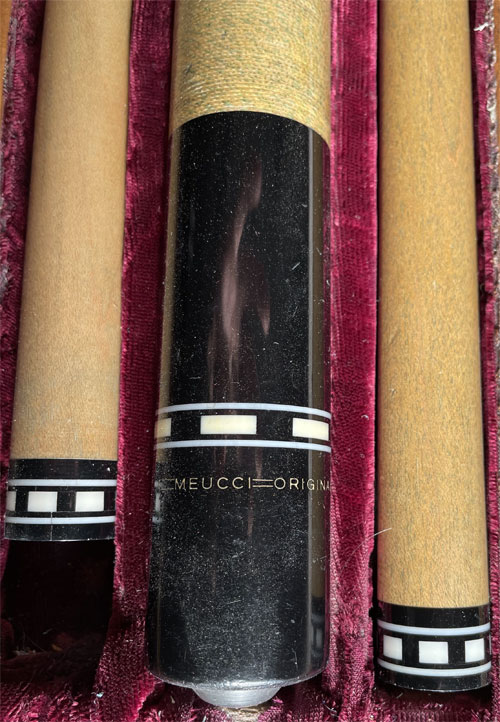 user1612127132
How Much is a Meucci MO-4 Cue Worth, and Best Place to Sell It
Replies & Comments
---
monster on 1/31/2021 1:16:06 PM

eBay is probably the best place to sell the cue.

List it as an auction, and it'll go for around what it is worth.

billiardsforum on 2/1/2021 3:08:27 PM

I second @monster's recommendation.

See also:
How Much is a Meucci MO-4 Cue Worth, and Best Place to Sell It
Title: How Much is a Meucci MO-4 Cue Worth, and Best Place to Sell It
Author: user1612127132 (Craig Mcnee)
Published: 1/31/2021 1:05:34 PM
Last Updated: 2/1/2021 3:00:17 PM
Last Updated By: billiardsforum (Billiards Forum)