1987 Meucci Originals Black Knight Pool Cue Value
---
7/22/2018 6:44:00 AM
1987 Meucci Originals Black Knight Pool Cue Value
I have been working on description to sell my 1987 Meucci Originals Black Knight Pool Cue but I do not know what it might be worth. So, here is what I came up with to try to sell my pool cue on ebay:
I am selling my cue called the Meucci Originals Black Knight that I bought new back in 1987 as well as a new old stock Meucci strike shaft that Meucci did work on back in 2008.

The Black Knight was released in 1986 and was distributed exclusively in the Cornhusker Billiard Supply catalog (now Muellers). Shortly after its release, the relationship between Cornhuskers and Meucci dissolved, making this cue a collectible item. They were available with either a black with white speck wrap or a white with black wspeck wrap. Available in 18 oz. to 21 oz. weights.

One of my college friends, who took lessons in pool, said he would teach us the game. He really wanted to get a professional pool cue and told us that if we go in together we could get a better deal on pool cues for all of us. He showed us a catalog and I remember on the front cover of this magazine was a picture, a description and the words Special Edition of the Black Knight.

I am selling my stick because I have not used it in the past 27 years. It is in immaculate shape with no dings, dents. chips etc. except for some yellow patina through age process to the butt of the stock and to the 4 white points in its birdseye maple forearm centers on the stock.

In 2008, I sent this cue and an extra Meucci shaft to Meucci Cue LLC. Meucci decided to replace rather than re-glue the original shaft collar to its shaft. Meucci also tapered the other Meucci shaft and replaced its original shaft collar with a black knight shaft collar.

This spectacular cue has four points in it's birdseye maple forearm with black, blood orange, green and maple veneers that surrounds a white center, which are beautifully accented by the black with white speck linen wrap, with protective polymer finish. The black joint and butt plate are surrounded by white chained windows and add to the sleek design of this cue. Players agree, the 12.75 mm tip and 15" Meucci pro taper ensure a better feel to the playability of the shaft. All Meucci cues are made with even handle balance, so that the weight is distributed evenly.

The cue is made up of a shaft that screws onto the butt. The original shaft weighs 3.3 oz. and the butt weighs 1 lb. 8 oz. Together they weigh 13.4 oz. The case along with the cue, 2 pieces of chalk and 4 lbs 3.3 oz and the strike shaft weighs 3.7 oz. Both shafts have 20 year old leather lefleu tips on them. The original shaft has been used while the other shaft is still new old stock.

Source: ebay.com/itm/292692292836
I am looking for an evaluation on the aforementioned pool cue. Here are several photos of my 1987 Meucci Originals Black Knight and extra shaft to help in evaluation.
Thank you for your assistance in this request.
Regards,
Robert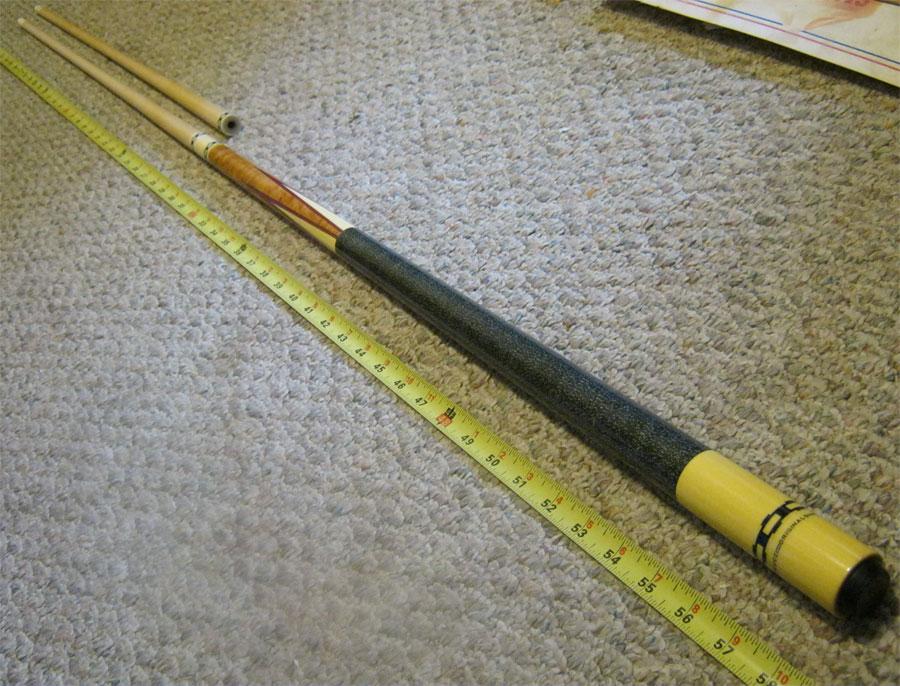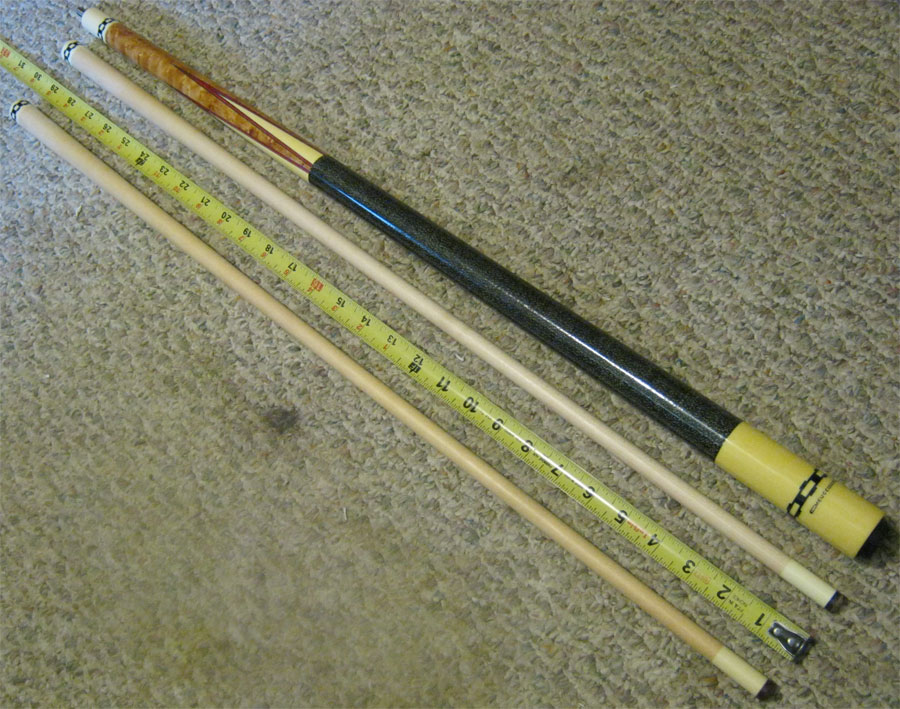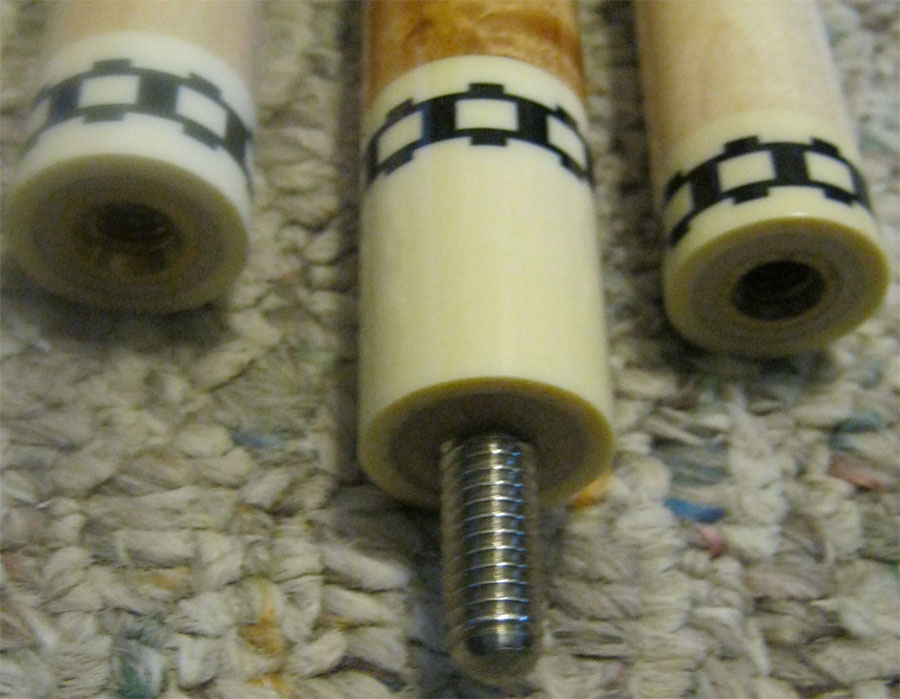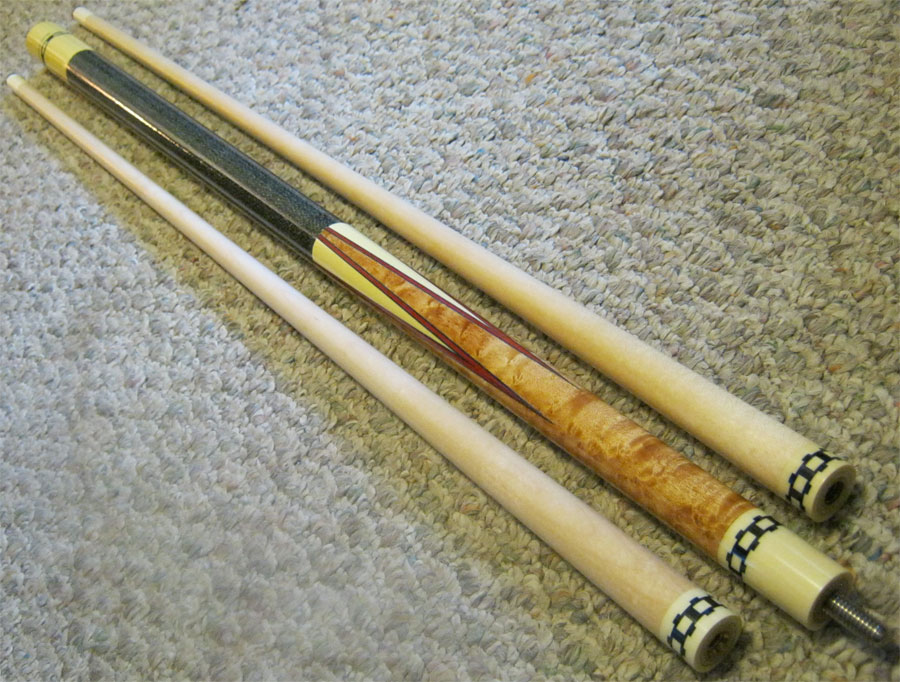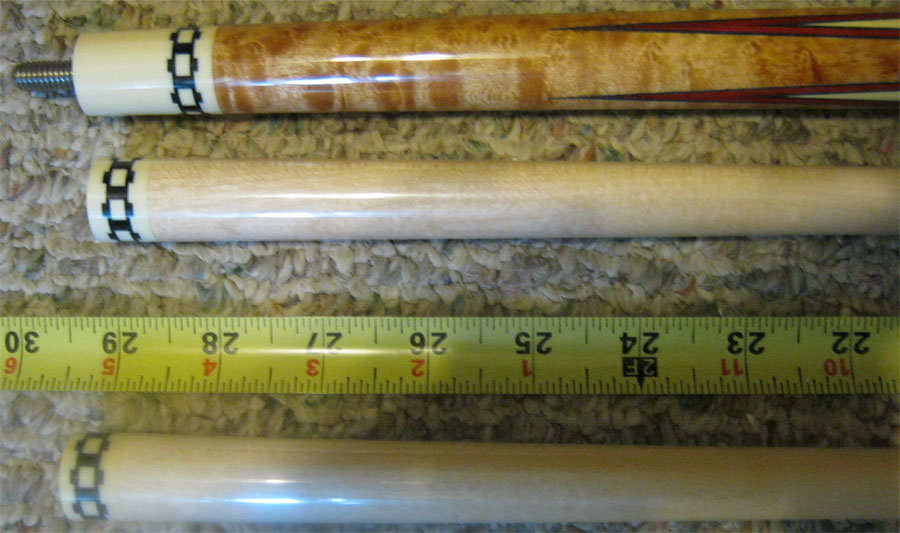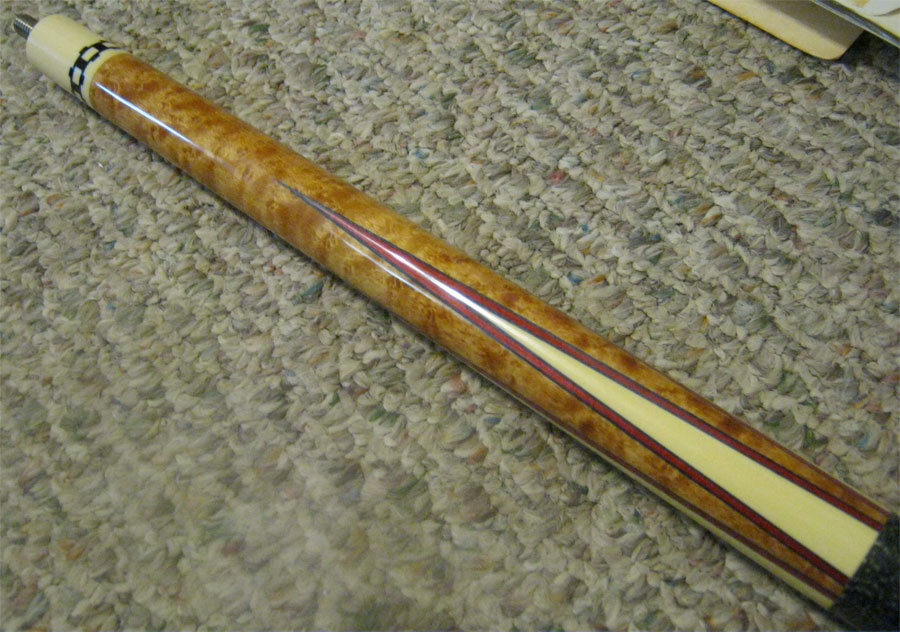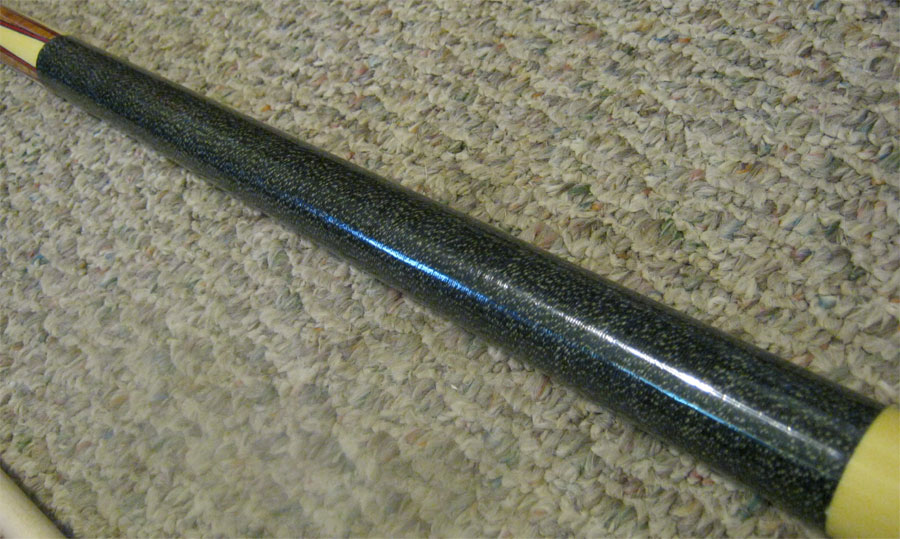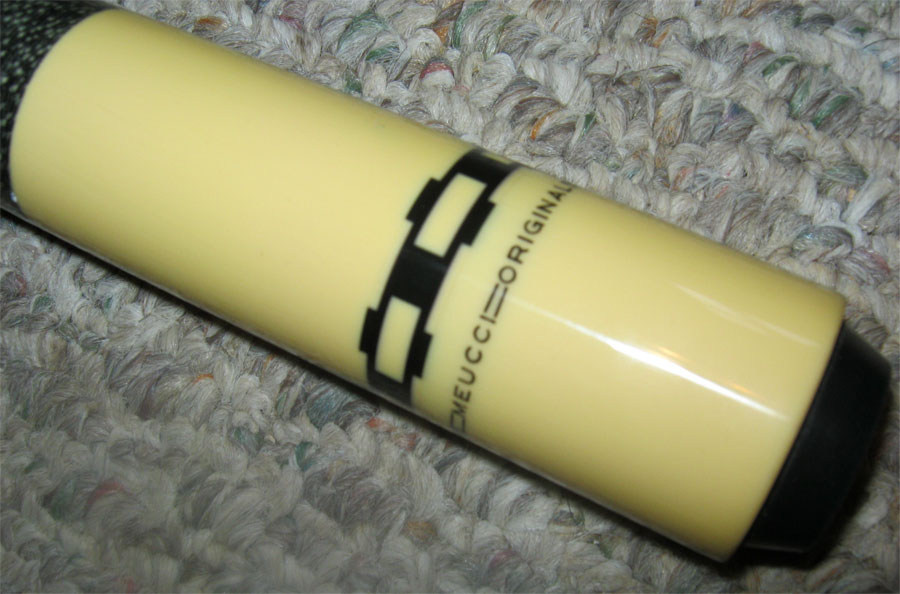 user1532267038
1987 Meucci Originals Black Knight Pool Cue Value
Replies & Comments
---
1987 Meucci Originals Black Knight Pool Cue Value
Title: 1987 Meucci Originals Black Knight Pool Cue Value
Author: user1532267038 (Robert Knarr)
Published: 7/22/2018 6:44:00 AM
Last Updated: 8/27/2018 3:40:10 PM
Last Updated By: billiardsforum (Billiards Forum)