Stumped Trying to ID These Two Cues
---
8/23/2021 3:43:25 PM
Stumped Trying to ID These Two Cues
I am stumped and could really use some help identifying these two cues.
Thank you for your help!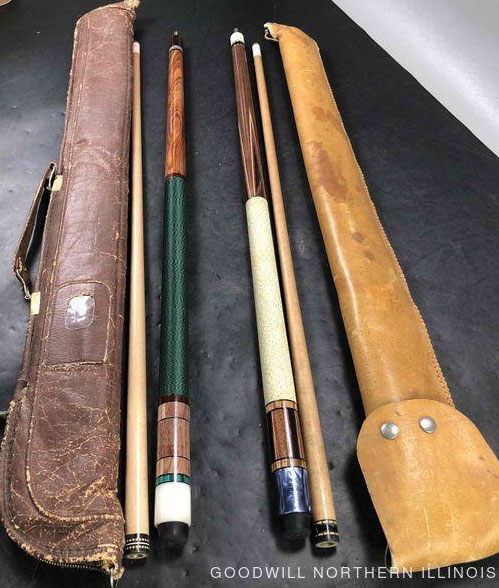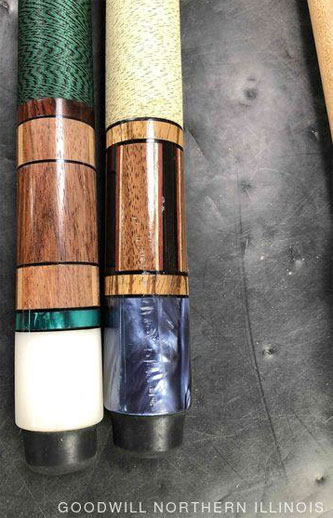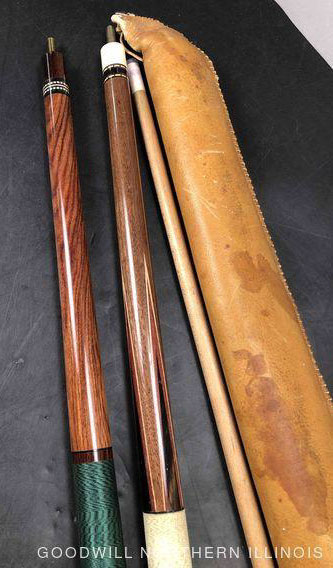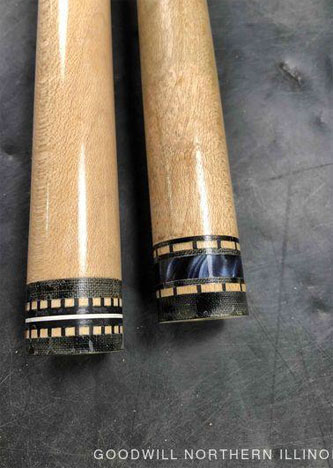 Redleg77
Stumped Trying to ID These Two Cues
Replies & Comments
---
billiardsforum on 9/9/2021 3:11:58 PM

They remind me of something from Schmelke cues, but upon closer inspection, I don't think that's what these are.

They also have characteristics sometimes seen in Huebler cues, but they're not Huebler cues either.

Better photos of the cues, including the joint pin might help, but most likely they're inexpensive low-end import cues.

8BallNorm on 9/16/2021 1:52:11 PM

I was outbid on this cue auction, then heaven knows how, or why, the high bid went under mine and I was awarded the auction.

I'm going nuts trying to find a maker of these two pool cues and hoping that our host's first assessment to you is not correct.

The one has real ebony points and other exotic woods. Both cues do play beautifully. If I'm able to assess a cue maker or manufacturer, I'll let you know if you're interested in the info.
Stumped Trying to ID These Two Cues
Title: Stumped Trying to ID These Two Cues
Author: Redleg77 (Sgt Driggs)
Published: 8/23/2021 3:43:25 PM
Last Updated: 9/9/2021 3:07:06 PM
Last Updated By: billiardsforum (Billiards Forum)