Signed Steve Mizerak Miller Genuine Draft Pool Cue
---
4/26/2020 11:05:34 PM
Signed Steve Mizerak Miller Genuine Draft Pool Cue
My grandmother recently gave me this Miller Genuine Draft pool cue stick with a Steve Mizerak signature on it.
It belonged to my grandfather who passed away over 20 years ago.
I am looking for any information about the cue such as the year it was made and it's value.
Thank you for taking the time to help!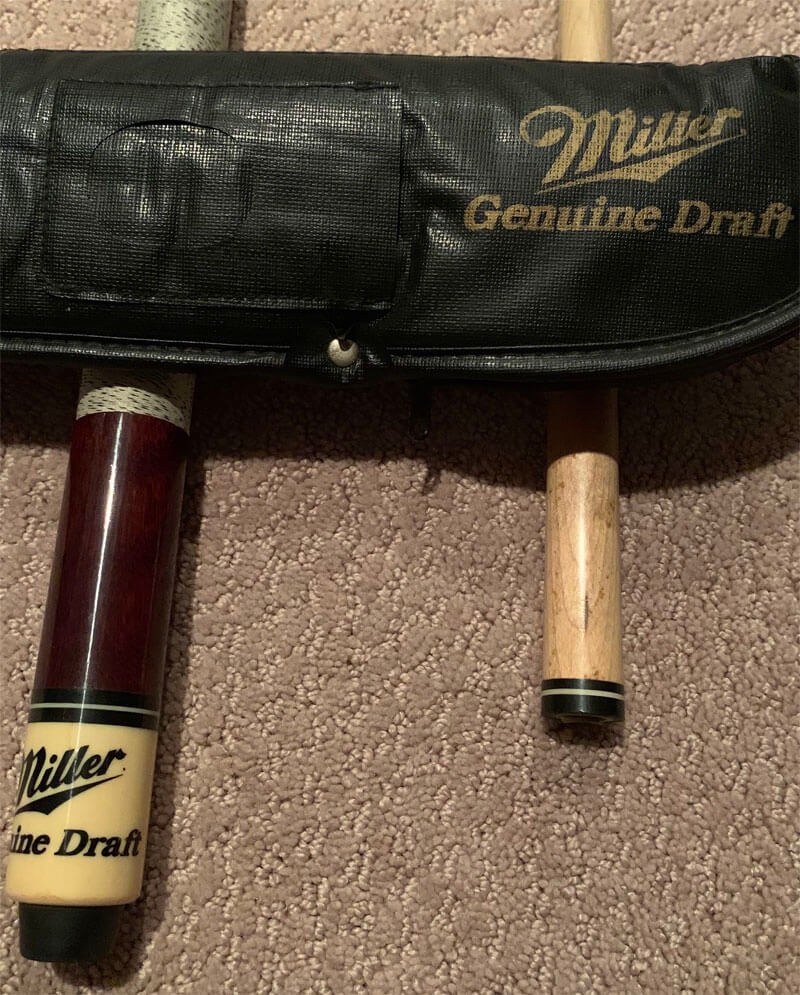 Here is the Steve Mizerak signature. There is glare from overhead lighting.

Here is the full cue stick:

user1587967532
Signed Steve Mizerak Miller Genuine Draft Pool Cue
Replies & Comments
---
billiardsforum on 5/6/2020 1:35:57 PM

It's a Steve Mizerak pool cue circa 1990 from Mizerak-Miller, Inc. This was from a Miller beer branded series they did. It's either a Mizerak 805S or 806S pool cue. The photography sometimes distorts the colors, so it's hard to tell. The catalog image is shown below for reference.

Steve was a very well-known professional pool player. There was a series of Miller beer commercials with Steve Mizerak.

They aren't worth a ton, but it's cool you have a matching cue case, and it appears to be in good condition. It would be worth somewhere between $100 and $200, I believe, assuming it is straight and has no major issues.

For more, see the replies on these posts. They are from the same company.

Here's the photo from the catalog:
Signed Steve Mizerak Miller Genuine Draft Pool Cue
Title: Signed Steve Mizerak Miller Genuine Draft Pool Cue
Author: user1587967532
Published: 4/26/2020 11:05:34 PM
Last Updated: 5/6/2020 1:16:26 PM
Last Updated By: billiardsforum (Billiards Forum)