Original Meucci Model and Value
---
12/21/2020 8:24:15 AM
Original Meucci Model and Value
I've owned this Meucci Originals cue for a about 20 years and I believe it to be a Meucci Originals M7 cue from somewhere between 1980 to 1990.
What is unusual to me and that I have not seen on these sticks is that mine has a non-coated wrap. It has the flat bumper, block lettering logo, 4 points, and non coated linen wrap.
I saw a post about removing the bumper to measure underneath the cap but not sure how they come off or if it takes a special tool for getting that off and back on.
Any help is much appreciated.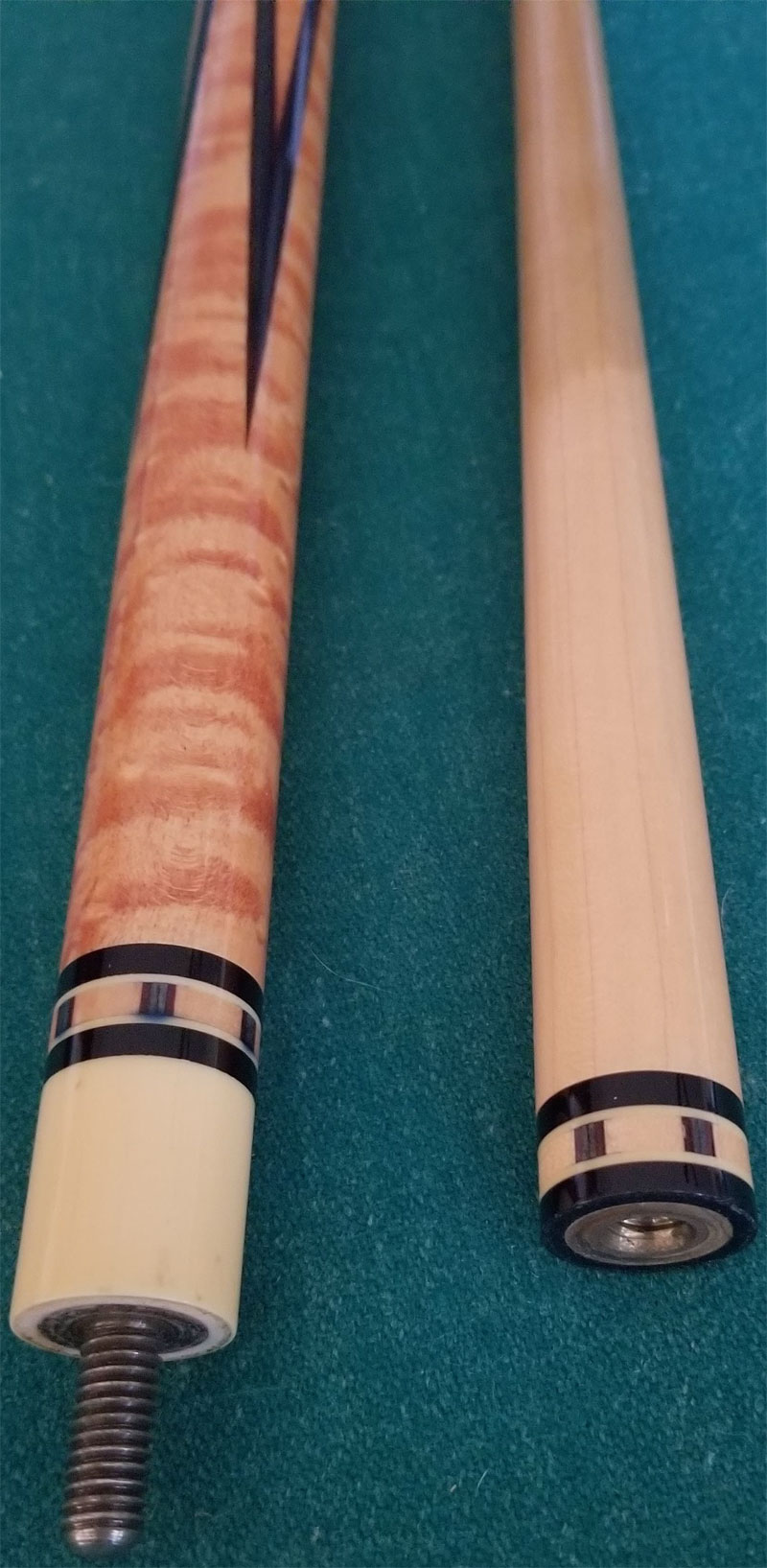 twillie2460
Original Meucci Model and Value
Replies & Comments
---
billiardsforum on 12/21/2020 9:17:44 AM

I think it is probably an early Meucci M7 cue with the "Meucci Originals" logo.

An exposed wrap doesn't mean it's a different model. When ordering a new Meucci cue, one can specify this as an option. Some Meucci dealers have them made this way on purpose.

Some of the later Meucci Originals came standard with the current flat-style rubber bumpers.

The bumper should just pull right out... it's just a rubber push-in bumper, which stays in place from the pressure of the rubber against the edges of the slot in the butt cap.

There are some other questions on this cue. See the detailed answer in this earlier question:
Original Meucci Model and Value
Title: Original Meucci Model and Value
Author: twillie2460
Published: 12/21/2020 8:24:15 AM
Last Updated: 12/22/2020 4:48:45 AM
Last Updated By: billiardsforum (Billiards Forum)