Mali XXIV Pool Cue Identification
---
7/7/2021 10:36:34 PM
Mali XXIV Pool Cue Identification
I'm trying to ID the model of this Mali cue. It has "XXIV" on the butt, opposite to the Mali logo.
It has an off-white material for the butt cap, then a metal "ring", then a ring of wood, followed by another metal ring.
The pool cue appears to have a wrapped handle with a thin back cord that has intermittent white spots on it. Top half before wood is silver ring, black ring, and silver tip, followed by the joint pin.
Thanks!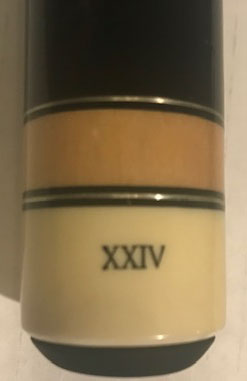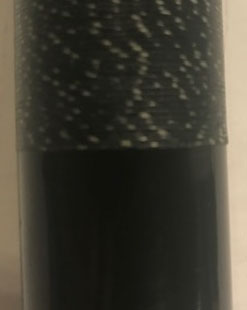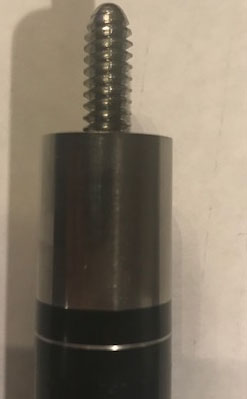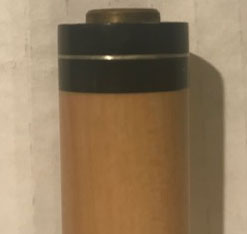 travjam44
Mali XXIV Pool Cue Identification
Replies & Comments
---
billiardsforum on 7/16/2021 3:19:09 AM

This is a Mali F6 cue from the Mali F-Series, circa 2004-2012.

This line is more recent, produced overseas, and imported to North America.

For more, see this: Info on My Mali Cue. Unique?

From the brochure:

Mali F-6 Pool Cue

Mali Pool Cue with a black stained birdseye maple forearm. The butt is black stained birdseye maple with a wide natural stained birdseye maple ring surrounded by nickel silver rings. The wrap is black with white spec Irish linen. There are two sets of nickel silver rings at the joint. The joint is stainless steel with 5/16 x 14 piloted pin. This cue comes with one shaft with a 13 mm pro taper and Le Pro tip. The quality of the finish and linen wrap on the Mali Cues are exceptional!

Retail Price - $109.00
Mali XXIV Pool Cue Identification
Title: Mali XXIV Pool Cue Identification
Author: travjam44
Published: 7/7/2021 10:36:34 PM
Last Updated: 7/16/2021 3:02:37 AM
Last Updated By: billiardsforum (Billiards Forum)