Identify Set of 3 Matching Cues and a Matching Jump Cue
---
10/6/2021 10:06:40 AM
Identify Set of 3 Matching Cues and a Matching Jump Cue
I obtained these cues in a storage auction with a few others:
I have no idea what brand the pool sticks are.
Thanks in advance for your help.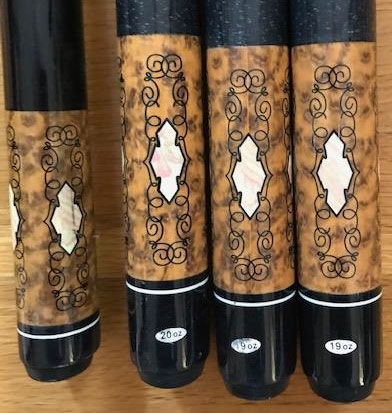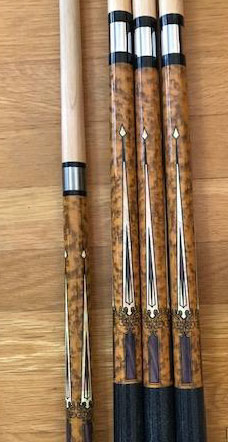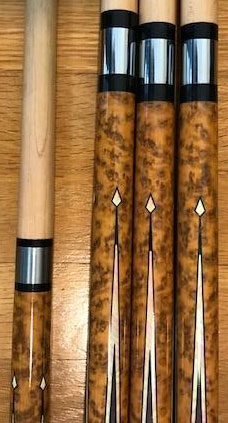 grasswhacker
Identify Set of 3 Matching Cues and a Matching Jump Cue
Replies & Comments
---
8BallNorm on 10/20/2021 1:58:18 AM

I'm pretty sure these cues are marketed in the United States as one of many "Eliminator" brand cues.

I think the parent company is "Imperial".

They are made in China and have a low dollar value. I have three of them myself.
Identify Set of 3 Matching Cues and a Matching Jump Cue
Title: Identify Set of 3 Matching Cues and a Matching Jump Cue
Author: grasswhacker
Published: 10/6/2021 10:06:40 AM
Last Updated: 11/3/2021 6:24:14 AM
Last Updated By: billiardsforum (Billiards Forum)