Identify Hampton Pool Cue
---
10/2/2019 8:12:58 PM
Identify Hampton Pool Cue
I am trying to find more info about this Hampton pool cue.
I'm wondering who made it and a value for how much it is worth.
"Hampton" is the only mark on the cue.
A friend got it at a yard sale in New Mexico.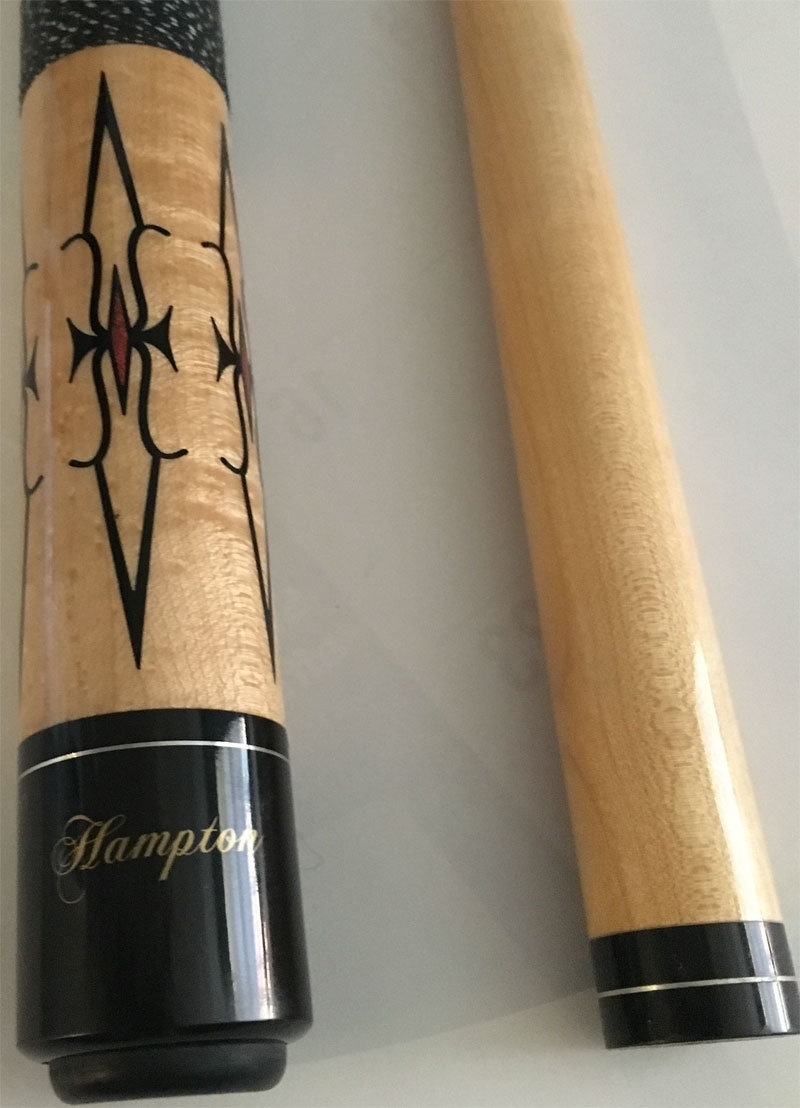 DJack
Identify Hampton Pool Cue
Replies & Comments
---
billiardsforum on 10/3/2019 2:58:39 AM

The brand is "Hampton Ridge" and you can find them on a bunch of online billiard retailers like cuesight.com, etc.

The one in your question is the Hampton Ridge F-1 model, and it's retail is $75 brand new.

Hampton F-1 Pool Cue

This series of Hampton Ridge pool cues features North American maple shafts, a 5/16 x 18 joint pin with a stainless steel collar, a geniune Irish-Linen wrap, a fiber linen ferrule and a Le Pro-like tip. These are great pool cues for a beginner player and come in a wide variety of overlay patterns and designs to suit the varying tastes of pool players. If you like this model, don't hesitate as they are very limited in their availability.

They are an economy pool cue brand.

Prices for brand new Hampton Ridge cues range from $25 to $75. Worth less than that in used condition.

DJack on 10/3/2019 8:28:40 PM

Thanks for the info. My coworker got 5 cues at a yard sale in New Mexico for $10.00. All of them need a little work, e.g. tips, cleaning, etc.

My sons birthday is coming up so that would be a good one for him.

Thanks again.
Identify Hampton Pool Cue
Title: Identify Hampton Pool Cue
Author: DJack (Dan Reese)
Published: 10/2/2019 8:12:58 PM
Last Updated: 10/3/2019 2:48:34 AM
Last Updated By: billiardsforum (Billiards Forum)