Does anyone know the builder of this cue is?
---
9/3/2015 2:56:31 AM
Does anyone know the builder of this cue is?
I was looking to see if anyone might have an idea about this cue? I picked the cue up in a trade but I don't know to much about the company Castle Custom Cues. The only thing I know is that the builder used to build one of a kind custom built cues. This cue is loaded with silver, turquoise and micarta some cues were made with ivory as well. This cue is in almost new condition, not a ding or scratch. The only thing I have been told is that the builder stopped building them about 10 years ago. I also know he is a jewelry maker. If anybody can help me out with who the builder is, I would like to find out how many cues Castle Custom Cues where built.
I have seen Castle one of a kind cues on AAA Billiards in Beverly Hills CA. These cues are not cheap in any means, I have seen prices of $3000 USD and up. I'm not looking to sell the cue at this time. I'm having back surgery on June 10th, I have not been able to shoot pool in over 2 1/2 years, so keep your fingers crossed. If anyone has any info it would mean a lot.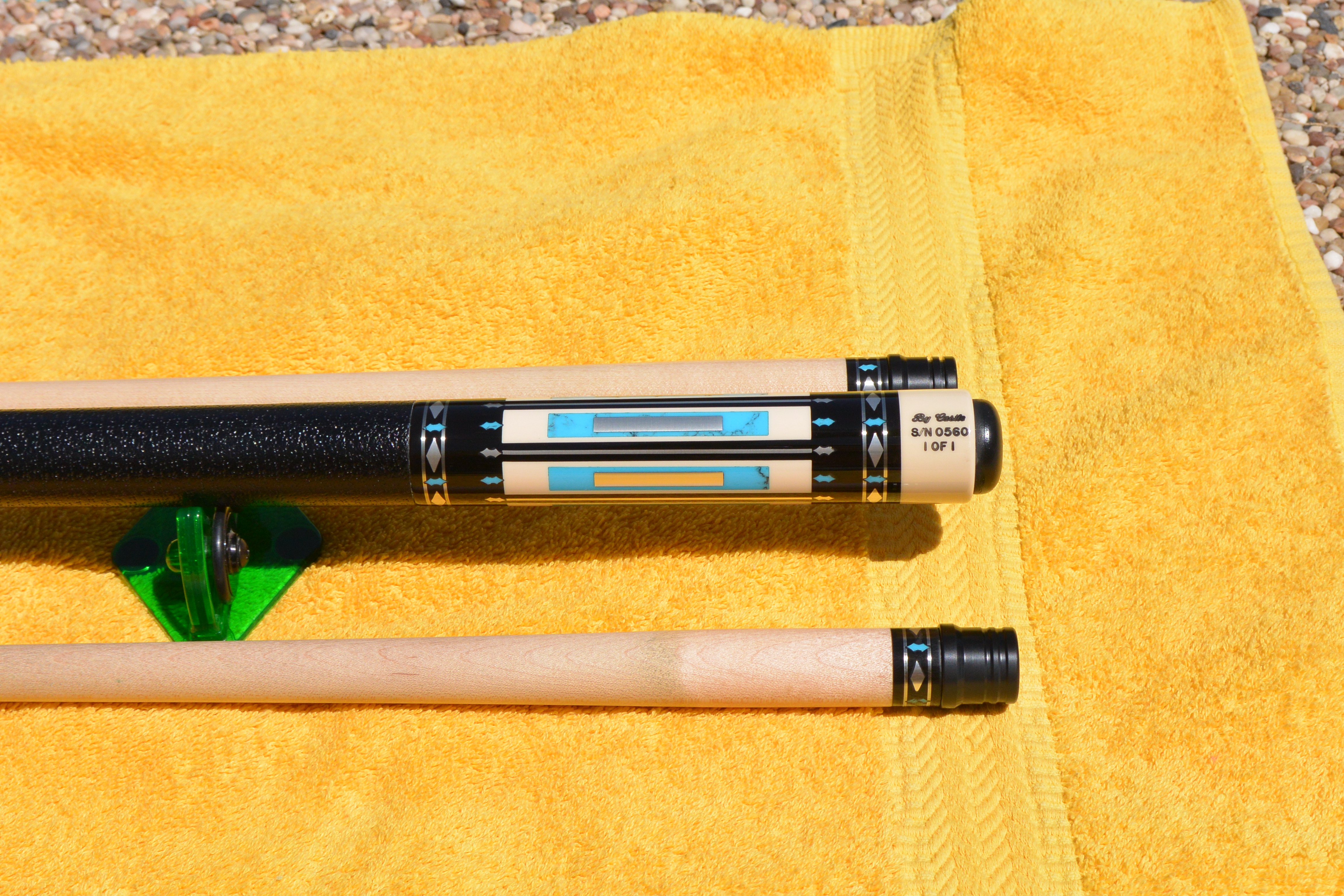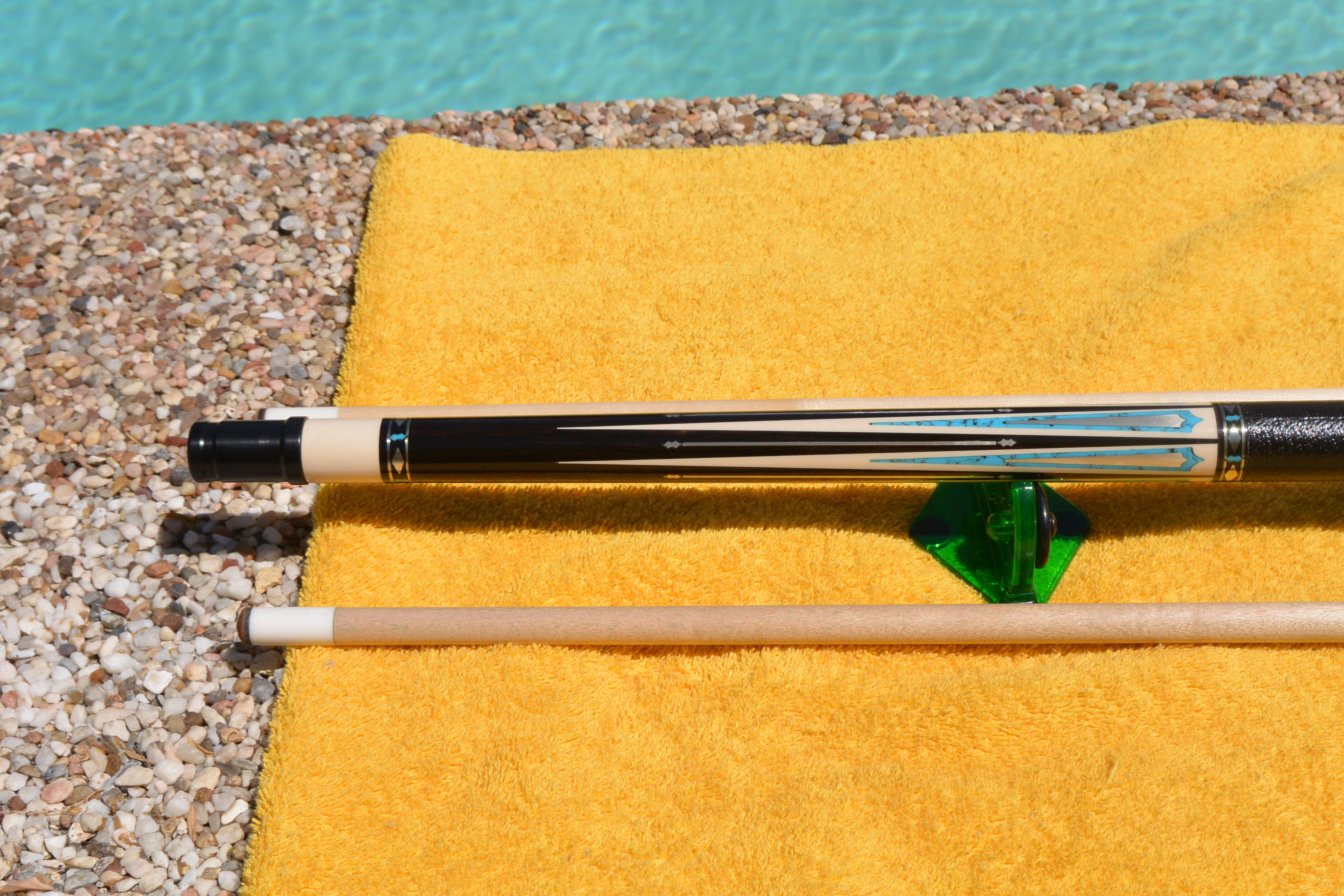 Ziggy_Lee
Does anyone know the builder of this cue is?
Replies & Comments
---
Zeke on 9/6/2015 9:37:48 AM

Looks like one helluva stick!

Ziggy_Lee on 9/10/2015 4:19:08 PM

Yes this is a really well built cue. It's a great playing cue feels good in the hands, kinda has a slim butt. The cue has a lot of inlay work, great looking stick, I've seen a few of these custom Castle cues, and they don't come any nicer. I'm so lucky to have been able to pick up on this beauty. Thanks for the comments.

Cheers,
Chris

p.s. More information on Castle Cues here.

drewlabarbera on 1/3/2017 4:15:47 AM

Are you wanting to sell the castle cue? You can email me at Drew@planwealth.net.
Does anyone know the builder of this cue is?
Title: Does anyone know the builder of this cue is?
Author: Ziggy_Lee (Chris Geary)
Published: 9/3/2015 2:56:31 AM