Age and Info on Cue with "Brunswick" on Bumper
---
10/5/2019 1:29:52 PM
Age and Info on Cue with "Brunswick" on Bumper
I got this Brunswick cue and a McDermott cue in exchange for my dad's cue which I couldn't afford to get repaired.
I really like both cues but I cannot find any information on this one, other than the bumper which has "Brunswick" on it.
If anyone knows how old this Brunswick cue is, and it's value, I would appreciate it.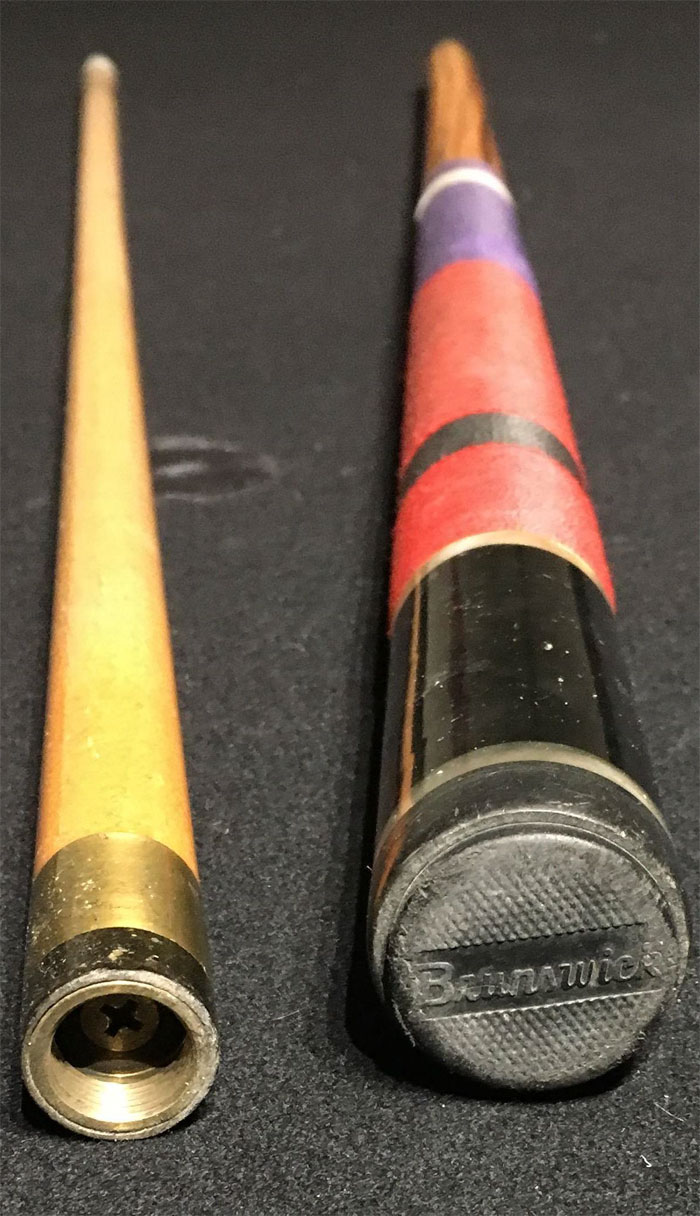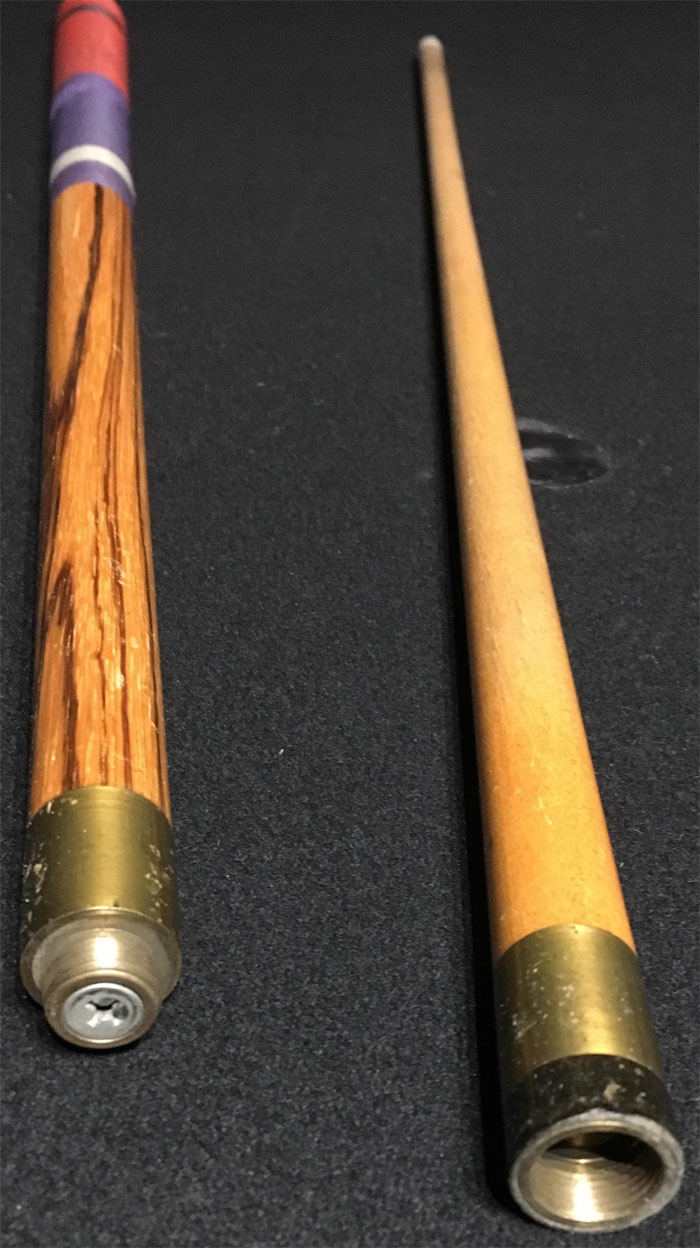 DJack
Age and Info on Cue with "Brunswick" on Bumper
Replies & Comments
---
DJack on 10/7/2019 12:09:51 AM

Wow, I can't believe that no one can tell me about this Brunswick cue. I like the cue a lot, I just wanted some info as to it's age.

The only guess I'm making is that it is in fact a Brunswick cue, since that is what is on the bumper. Is it actually a Brunswick cue?

I like the wood grain on the base but I have no idea what kind of wood it is.

Anyone having info - I would greatly appreciate your knowledge.

billiardsforum on 10/7/2019 3:14:06 AM

You've got a 1969 Brunswick Coronado pool cue. I can't make out the full text below, but I can see that it says:

African zebra wood butt

DJack on 10/8/2019 8:21:30 AM

Thank you. I cannot believe that I was seven years old when this cue was made and now I am playing with a cue that is almost as old as me. I love this cue, the looks, weight, and the feel when I'm playing with it. I have never used this cue for breaking, I just never really had a reason and I never felt right to break with it. Maybe it was the cue or something I got from my dad. I don't know.

Now that I know a little more about this cue I will be sure to always treat it with the utmost respect.

It's value doesn't concern me now because to me it is priceless and maybe somehow a gift from my dad. I think that must be the reason I ended up with his cue. To this day I can not remember taking his cue, or him nor anyone else having left it with me.

Again thank you for the information it truly is appreciated.
Age and Info on Cue with "Brunswick" on Bumper
Title: Age and Info on Cue with "Brunswick" on Bumper
Author: DJack (Dan Reese)
Published: 10/5/2019 1:29:52 PM
Last Updated: 10/8/2019 6:19:52 AM
Last Updated By: billiardsforum (Billiards Forum)