Computerized Numerical Control - Billiard Term Definition
Welcome to the billiard, pool, and snooker glossary of terms. This is the definition of Computerized Numerical Control as it relates to cue sports. You can also view the entire billiard dictionary
Definition of Computerized Numerical Control
Computerized Numerical Control is a billiards slang term that is a part of Pool Cue Terminology.
A computerized numerical control is a piece of equipment that is used commonly by mass-producing pool cue manufacturers to design and process the inlay area of the pool cue in a precise manner.
Cues designed by a computerized numerical control can be a lower cost alternative to expensive custom hand crafted pool cues as they would greatly reduce the amount of labor required to achieve certain designs.
Computerized numerical control design, or cnc, is now the standard in pool cue inlay creation, whereas historically, the standard was handcrafting.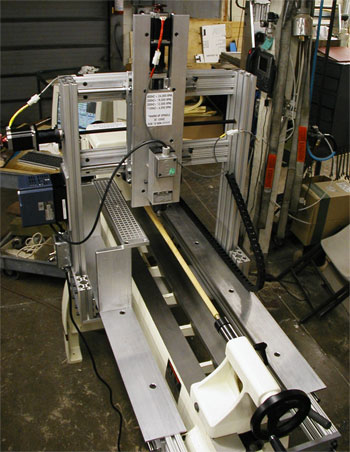 See: inlay, cnc, points for more on the meaning of "Computerized Numerical Control".
Computerized Numerical Control - Usage
Apparently my pool cue was designed by a computerized numerical control.
Billiards - Computerized Numerical Control
Title: Computerized Numerical Control
Author: billiardsforum (Billiards Forum)
Published: 2/8/2008 5:54:32 AM
Last Updated: 10/23/2016 3:22:07 PM
Last Updated By: billiardsforum
Computerized Numerical Control Comments
There are not yet any comments. Please post one below. All comments are moderated.
Submit New Billiard Term or Suggest a Correction
You can suggest a new billiard term and it's definition here. If you are suggesting a correction for an existing term, enter the entire definition as with your corrections incorporated.