CNC - Billiard Term Definition
Welcome to the billiard, pool, and snooker glossary of terms. This is the definition of CNC as it relates to cue sports. You can also view the entire billiard dictionary
Definition of CNC
CNC is a billiards term that is a part of Pool Cue Terminology.
CNC is an acronym for computerized numerical control, which is a piece of equipment used by pool cue makers in the design of the inlay portion of the product. CNC is known as the opposite of a hand-crafted inlay, and thus, is frowned upon by some pool cue collectors.
CNC machines are also used in the manufacture of pool tables to achieve precision cuts and to ensure that all parts fit together as tightly as possible.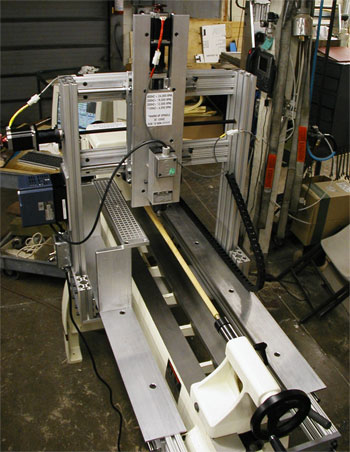 See: inlay, computerized numerical control, points for more on the meaning of "CNC".
CNC - Usage
Check out this inlay; isn't it great? Yeah, its precise, but it looks like it was made by CNC technology.
Billiards - CNC
Title: CNC
Author: billiardsforum (Billiards Forum)
Published: 2/8/2008 5:43:03 AM
Last Updated: 10/23/2016 3:19:01 PM
Last Updated By: billiardsforum
CNC Comments
There are not yet any comments. Please post one below. All comments are moderated.
Submit New Billiard Term or Suggest a Correction
You can suggest a new billiard term and it's definition here. If you are suggesting a correction for an existing term, enter the entire definition as with your corrections incorporated.